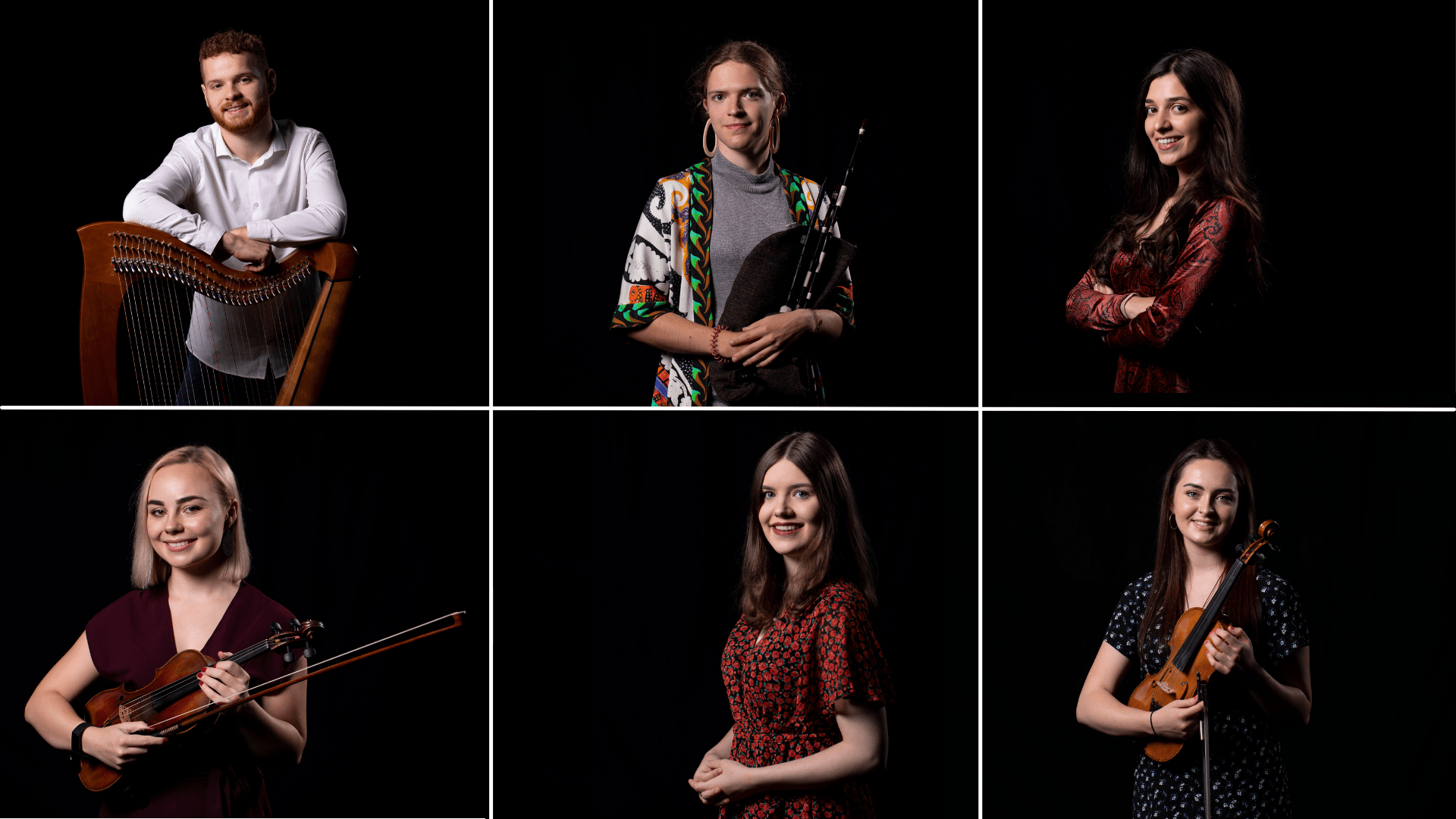 The final of BBC Radio Scotland's Young Traditional Musician of the Year 2022 will be broadcast on BBC ALBA & BBC Radio Scotland this Sunday, February 6.
Gaelic broadcaster Joy Dunlop and Travelling Folk's Bruce MacGregor introduce coverage from the finals, with six talented young musicians competing for the prestigious title, as part of this year's Celtic Connections festival.
Hailing from across the country, with a diverse background of musical styles and influences, the finalists are:
• Breanna Wilson, Fiddle, Glasgow
• Malachy Arnold, Clarsach, Glasgow
• Eryn Rae, Fiddle, Borders
• Saffron Hanvidge, Gaelic Song, Inverness
• Malin Lewis, Highland Bagpipe, Skye
• Sophie Joint, Piano, Glasgow
Margaret Cameron, Commissioning Editor and Head of Creative Partnerships at MG ALBA said: "The wealth of traditional music showcased on BBC ALBA every year is one of the things that makes it stand out as a such a valuable cultural asset, showcasing the best in the business and supporting our creative musicians in bringing their voices to audiences across the country, and the BBC Radio Scotland Young Traditional Musician of the Year contest is no different, bringing these up and coming stars to listeners and watchers looking for the cream of the crop in the traditional music scene.
"Our broadcast partnership with BBC Radio Scotland continues to be fruitful as we bring these finals to BBC ALBA for the third year in a row."
Simon Thoumire, Creative Director at Hands Up For Trad, who organise the competition, said: "It's so exciting to have the BBC Radio Scotland Young Traditional Musician Award Finals broadcast live on BBC ALBA. this gives an opportunity for a whole new audience to hear the wealth of young talent that is in Scottish Trad music."
BBC Radio Scotland Young Traditional Musician of the Year will be broadcast on both BBC ALBA and BBC Radio Scotland from 17.00 Sunday 6 February and available again on the BBC iPlayer and BBC Sounds afterwards.
Visit www.bbc.co.uk/youngtrad for more about the competition.