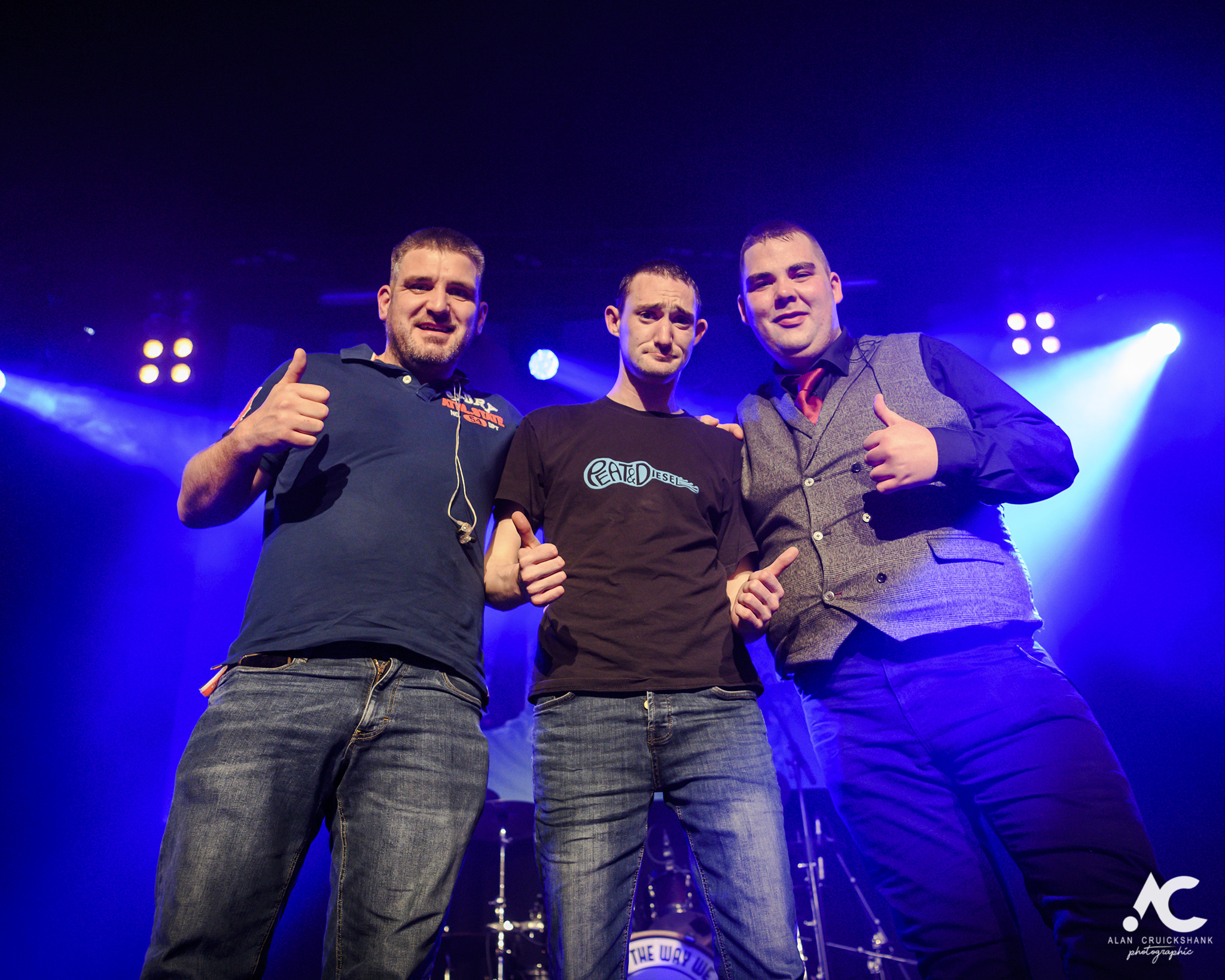 A BBC ALBA documentary about Hebridean folk-rock band Peat & Diesel has won a major award at a New York film festival.
Peat & Diesel: That's The Way We Do It! received the prize for International Documentary Feature at the long-running Williamsburg International Film & Music Festival in Brooklyn, New York.
Produced by MacTV, the programme follows the Stornoway band as they gain momentum and fame ahead of the launch of their second album and a landmark gig at the legendary Glasgow venue, the Barrowland Ballroom.
Peat & Diesel, comprising of fisherman Calum 'Boydie' Macleod, electrician Innes Scott and delivery van driver Uilleam 'Uilly' Macleod, have taken the Scottish music scene by storm, capturing the country's imagination through their infectious music and unique tales of island life.
The documentary was a huge success on BBC ALBA when it aired in early April, as part of an evening of Peat & Diesel music and antics which drew one of the biggest audiences of the year.
BBC ALBA Head of Service Margaret Mary Murray, who was also Executive Producer of the programme, said: "We had a feeling that this programme would be a hit with audiences and it certainly was. We received a huge amount of appreciative feedback from the audience when we screened the double bill of this fabulously entertaining roller coaster road movie charting the rise of Peat & Diesel plus coverage of their sell-out gig in Glasgow. It was a memorable night on BBC ALBA!
"We are delighted that the talent of the island-based musicians and filmmakers has been recognised on the international stage demonstrating that the local does have global appeal!"
The programme's Producer/Director, the RTS Scotland award-winner Daibhidh Martin, said:
"Peat & Diesel are totally unique and it was great craic being on the road with them. They are captivating and it's been brilliant to be there with them as they become more and more successful, watching the audiences react so positively to them.
"They celebrate Gaelic and island culture, mixing sincere and relatable subjects with comedic imagery and stylings. It was never difficult to film the band and capture something that audiences would respond to."
BBC ALBA has seen significant international success in recent years, with both international co-productions and awards frequent fixtures, a testament to the quality and ingenuity of the BBC ALBA production sector.