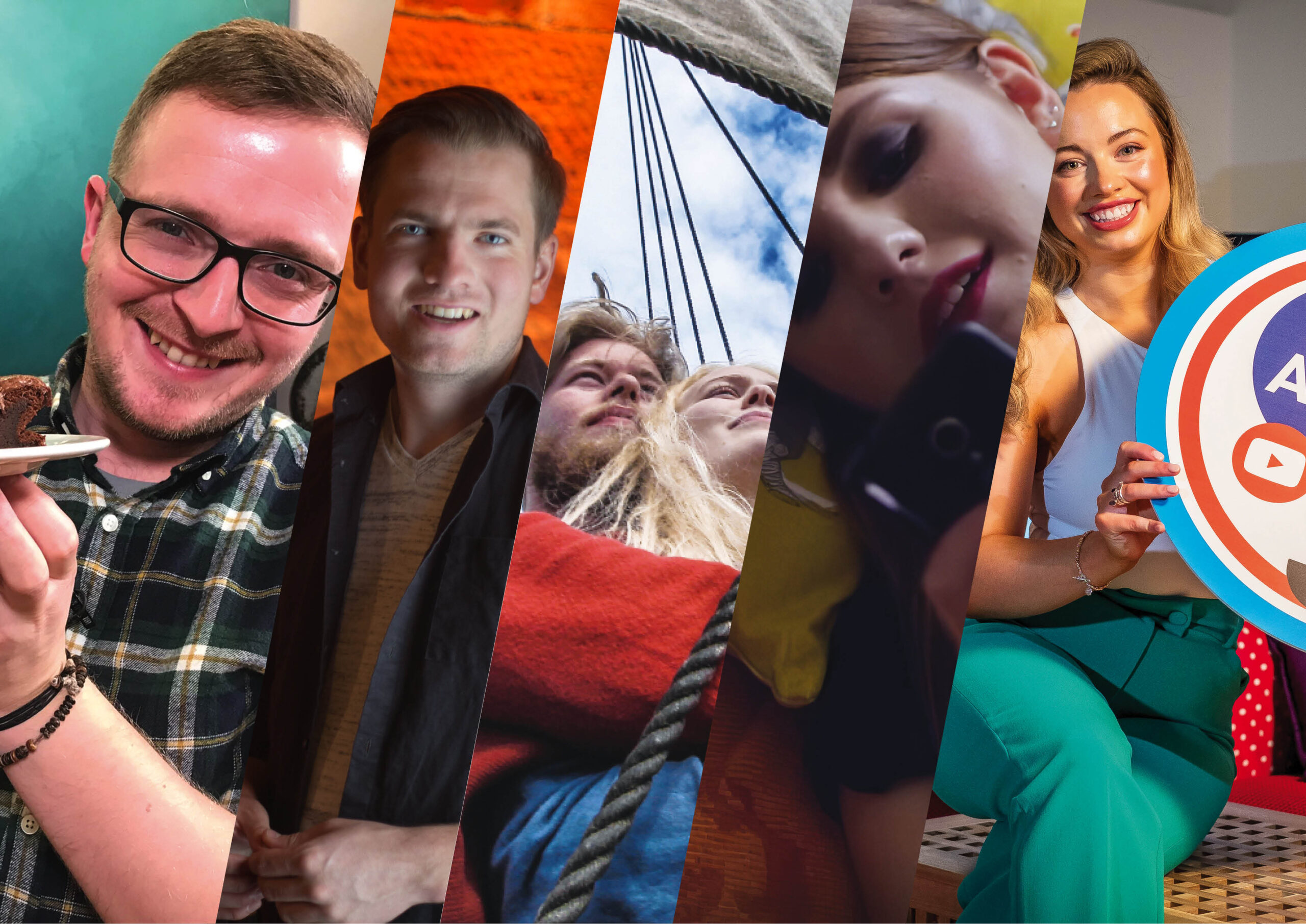 BBC ALBA has unveiled a rich and exciting line up of content in its Autumn schedule, today (Wednesday, September 16).
The line-up includes hard hitting drama, powerful documentaries, stunning international co-productions, some amazing music and the very best in Scottish women's live sport. And with young talent to the fore at BBC ALBA, new, shining stars are set to light the dark Autumn nights!
BBC ALBA Head of Service Margaret Mary Murray, said:
"We are delighted to be sharing a fantastic range of programmes this Autumn making BBC ALBA the channel of choice for audiences who love thrilling drama, magical musical moments, fascinating documentaries and the dynamism offered by our sport portfolio. We'd love you to join us and enjoy a slate of stunning Scottish productions for the Autumn on ALBA."
Highlights include a new series of Bannan, with gripping storylines of love and heartbreak, shocking and heart wrenching revelations across several complex and interwoven stories that uncover dark and difficult issues.
Tormod learns he has a child he didn't know about, and schoolgirl Ceitidh exchanges compromising images with a boy on the internet. However, everything is not as it seems and Ceitidh finds herself dangerously isolated. The drama also tackles other big issues such as the devastating impact of cancer, and climaxes on the big day of Mairi's wedding.
BBC ALBA continues its trail-blazing coverage of Scottish women's sport, with this season seeing regular live rugby and football coverage including the Scotland Women's National Team's fixtures for the Euro Qualifiers, more games than ever from the domestic women's league, the SWPL, and live coverage of Scotland Women's remaining games in the delayed 2020 Women's Six Nations. BBC ALBA's new digital women's sports show 360 will follow all of these and much, much more. Presented by Iona Ballantyne, 360 will include interviews with the biggest names in Scottish women's sport, exclusive highlights, and unique behind-the-scenes features. The show is available on bbc.co.uk/alba360 and BBC ALBA YouTube.
Strong and engaging factual programmes are a hallmark of BBC ALBA's schedule. The award winning Trusadh series continues with a lyrical exploration of winter in the Hebrides and broadcaster Cathy Macdonald visits Argyll to explore the themes and symbolism within Robin Jenkins' classic Scottish novel, Sàr-Sgeòil: The Cone-Gatherers, the dark and complex story of two brothers who collect cones for woodland regeneration and replenishment during World War Two.
And the channel's extraordinary international collaborations continue, with BBC ALBA's first Icelandic co-production. An Taistealaiche / The Far Traveller tells the epic and largely untold story of the legendary Viking, Gudrid, the granddaughter of a Scottish slave who crossed the Atlantic eight times and gave birth to the first European child in North America. With dramatic re-enactments, the story of one of the most famous women in the Icelandic Sagas is brought to life alongside historical contextualisation.
The excitement and novelty of a Mod like no other, the 2020 Royal National Mòd, will be created and shared across the week that would have been in October. A fabulous showcase of music, memories and song is promised featuring hundreds of participants of all ages from across the globe performing in a unique celebration hosted each evening by Cathy MacDonald.
Viewers can go on a journey across Scotland following vets as they tend to animals from small to large to very wild in Vets: Gach Creutair Beò. Stories include a two year-old pug that undergoes a risky operation, two very feisty 9-week old lion cubs that get their vaccinations, and a busy lambing season.
Keen cooks are sure to be inspired by Gregor MacLeod in Fuine as he guides them through delicious traditional Scottish recipes and exciting new combinations, from his island cottage on the Isle of Lewis.
There's something for the wee ones too, with a charming animations Port Pàipeir and Rita is Crogall coming to BBC ALBA for the first time. Port Pàipeir utilises impressive 'papermotion' techniques, while Rita is a young girl who has a very hungry friend, Crogall the crocodile, who lives, guess where? In the bathtub!
All BBC ALBA programmes are available to watch live on BBC iPlayer and thereafter for 30 days. Across social media, BBC ALBA's brand continues to grow in popularity, bringing original content to a wider, engaged, audience on Facebook, Twitter, Instagram and this year's newly launched BBC ALBA YouTube site, full of fantastic new and archive content.
BBC ALBA's new autumn programmes start from Thursday, September 17.