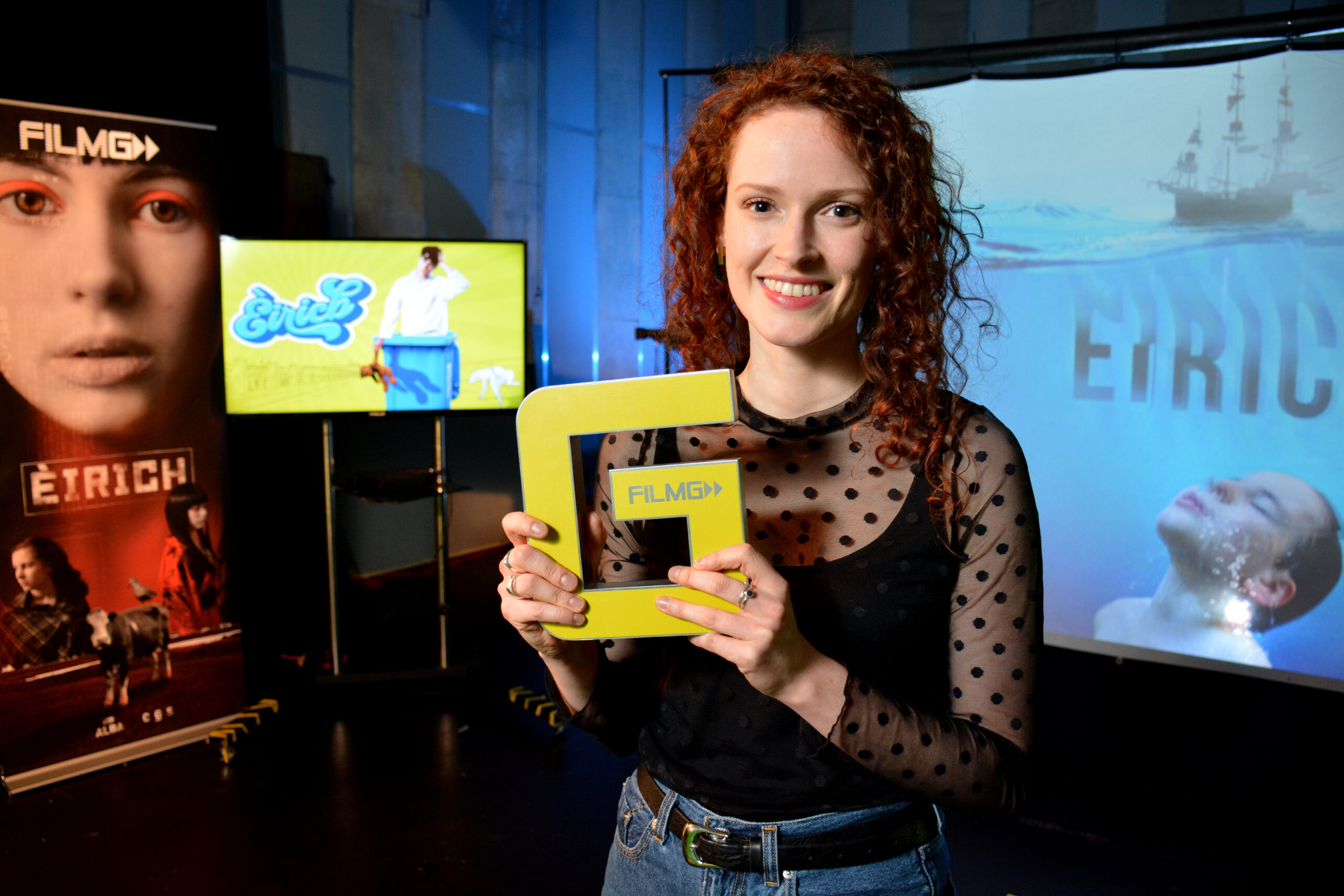 Gaelic short film competition FilmG, has launched this year's competition with the help of a well-known face from Gaelic broadcasting sharing tips, tricks and all the crucial entry information in a special online show.
Shona Masson, presenter of BBC ALBA's upcycling series Dreach Ùr, hosted the YouTube event, which included a Q&A from pupils hoping to take part in the competition, a look back at the best from previous years of the competition, and the unveiling of this year's stunning competition theme images.
2020 has been a year like no other, and FilmG's yearly theme had to reflect this – Èirich (Gaelic for rise) aims to inspire this year's filmmakers to rise above the challenges that the previous few months have thrown at them.
Alongside the competition launch, the FilmG team also announced the new series FoghlamG, an online masterclass in filmmaking from industry professionals, which provides those taking part with the knowledge to create stunning films on their own, without even the need for professional equipment. FoghlamG is available on FilmG's YouTube channel.
As well as packing all of this into the livestream launch, the FilmG team gave pupils from across Scotland the opportunity to ask Shona, who also directs programmes for BBC ALBA, questions they might have about Gaelic, filmmaking, and media in general.
Shona Masson, who has been involved in many FilmG entries over the years, as both a youngster and industry professional said: "It's clear that creating and trying new things is good for everyone, and FilmG provides a platform for anyone to take part in a creative competition by making a short film. Everyone has a story to tell, so if you're interested, hopefully you'll make an entry for FilmG this year!"
FilmG is run by MG ALBA and Skye-based media company CGS, to encourage the growth of Gaelic media talent. This is the competition's thirteenth year, and has been the platform for many people now working within the Gaelic TV and film industry.
FilmG's project manager, Ewan MacLean said: "FilmG is a huge part of the Gaelic social calendar, and in particular for the schools that we are involved with, so it's such a pleasure that we've been able to keep that up in 2020.It's so important for creative young filmmakers to see how professionals work, and be able to ask them about the industry."
Murdo MacSween, Communications Manager for MG ALBA, said: "We're very proud of the continued impact of FilmG in inspiring and developing young filmmakers to make Gaelic content. FilmG is very important to us and we can't wait to see this year's crop of films, they keep getting better and better."
FilmG will remain open to entries until the 11th of December. Find out more at www.filmg.co.uk, or on the FilmG social media pages.