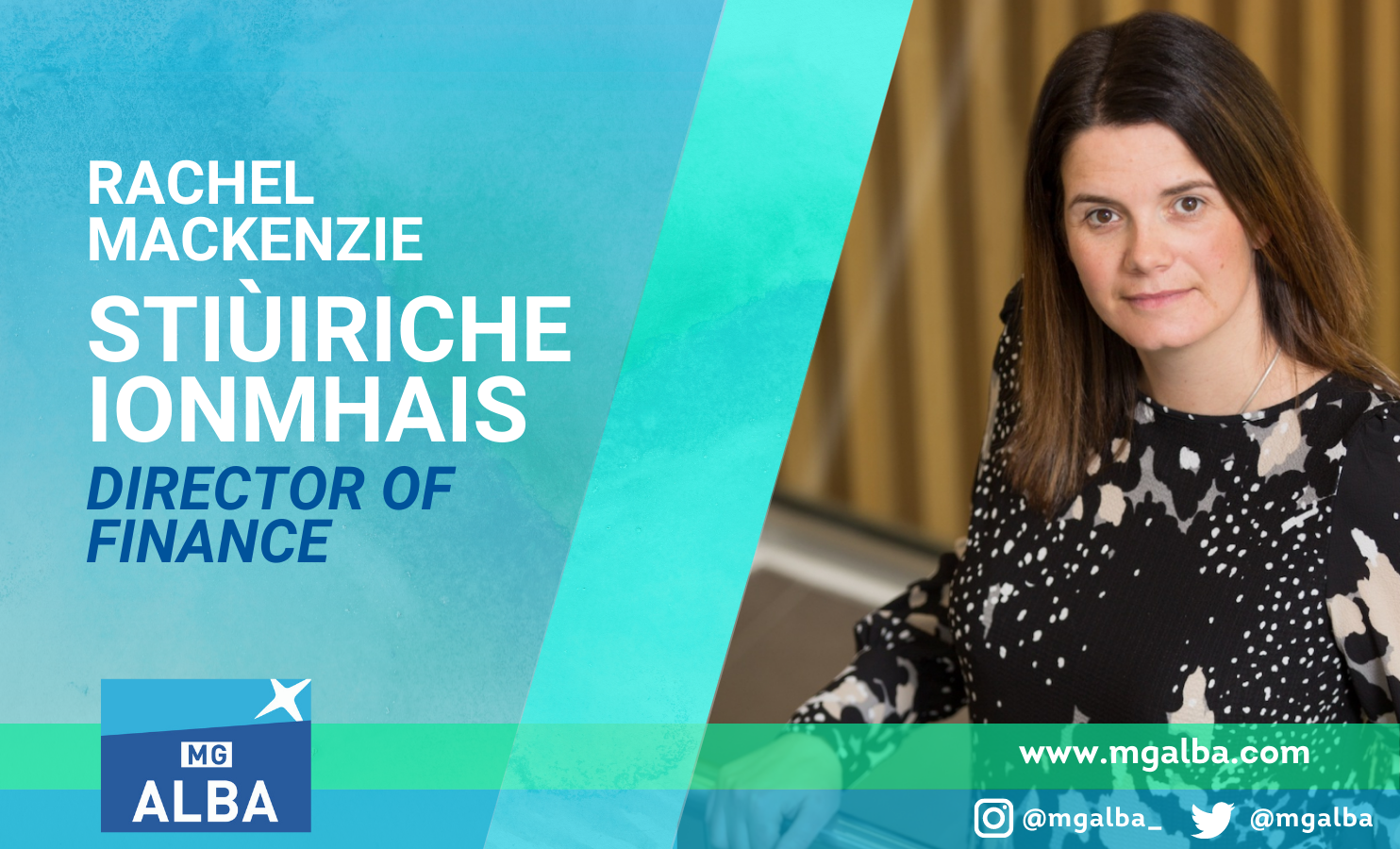 MG ALBA (the Gaelic Media Service) has announced the appointment of Rachel MacKenzie to the post of Director of Finance.
This post, which will be based at MG ALBA's HQ in Stornoway, is integral to the leadership and strategic direction of MG ALBA, providing the finance and business strategy as MG ALBA prepares to launch its vision for the next five years in a period of challenge and opportunity for the media sector.
A native of the Isle of Lewis, Rachel is a chartered accountant with significant experience across both the public and private sector and comes to MG ALBA from her position as Area Manager Innse Gall at Highlands & Islands Enterprise.
Donald Campbell, Chief Executive of MG ALBA, said: "Rachel will be a fantastic addition to the leadership of MG ALBA, and we are absolutely delighted that she is joining us. Rachel's skills, knowledge, networks, and dedication will be a great asset not just for MG ALBA but for the whole of the Gaelic media sector as we work together to make the most of the opportunities that lie ahead. We look forward to welcoming Rachel to our team."