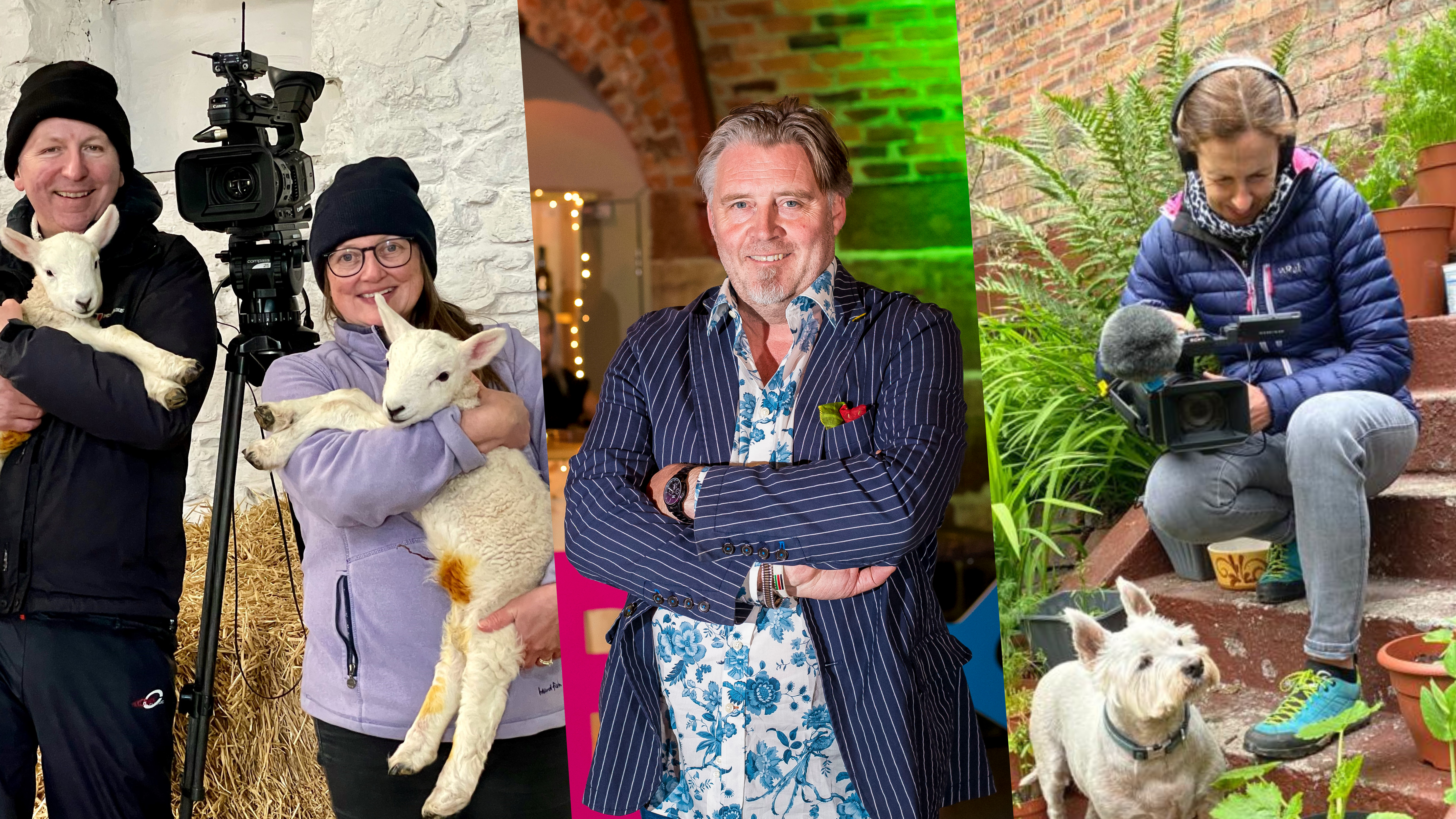 MG ALBA, which operates BBC ALBA in partnership with the BBC, has today announced key production contracts that will deliver a wide range of high-impact programming for the channel over the next three years.
Seven production companies will provide content for BBC ALBA and its digital platforms, including entertainment, music, children's programmes and documentaries.
The contracts have been awarded to companies located across Scotland, including Stornoway, Aberdeen and Glasgow, and mark further significant investment in Scotland's creative industries.
Agreements have been made in principle with the following companies:
• Mantra TBh (Factual Entertainment)
• Beezr Studios (Music & Events)
• MacTV (Factual/Factual Acquired)
• Caledonia TV (Factual/Factual Entertainment)
• Midas Media (Factual)
• Obh Obh Productions (Children's)
• Solus Productions (Children's)
The three-year model for these companies enables security of supply for the channel, as well as creating a stable foundation for companies to grow, including in some genres through international co-productions.
Margaret Cameron, Commissioning Editor & Head of Creative Collaborations at MG ALBA, said: "These new deals aim to ensure we can deliver on our ambition for high-impact content for BBC ALBA audiences in an environment that is increasingly competitive. The last year has seen BBC ALBA suppliers responding with agility and creativity in incredibly challenging circumstances, and our new agreements strengthen that capacity. The multi-year deals create stability and a basis for creative and commercial development."
Calum Angus Mackay, Managing Director at Mantra TBh said: "The Mantra TBh team and myself are really looking forward to getting the chance to provide new creative programmes for BBC ALBA for the first time within this multi-annual production model.
"With MG ALBA's unrivalled support, the multi-annual contract is a huge opportunity for Mantra TBh to fulfil its aims; to bring new talent and jobs to the channel, whilst providing captivating programmes for its audiences."
Patricia MacLeod, director at Midas Media said: "Storytelling is at the heart of our company, and our team at Midas Media feels privileged and proud to be awarded this contract to produce factual programmes for BBC ALBA.
"The three-year deal will give us the platform to create impactful documentaries and allows us the opportunity to develop talent and skills from our base in Aberdeen. We look forward to sharing a range of diverse voices and stories from the northeast of Scotland and beyond, both nationally and internationally."
Faye Maclean, Head of Gaelic at Caledonia TV said: "We are delighted to continue our fruitful relationship with BBC ALBA and MG ALBA and to have the opportunity to make further popular programmes for the channel's audience."
Alasdair MacCuish, Managing Director at Beezr Studios said: "Beezr are delighted to be working with MG ALBA to bring an exciting range of shows to BBC ALBA over the next three years. Scotland is bursting with musical creatives who continue to push boundaries and meld genres. The whole team at Beezr relish the opportunity to showcase this incredible talent on the Channel in the years ahead."
Seumas Mactaggart, Head of Production and Development at MacTV said: "MacTV is looking forward to continuing our creative collaboration with MG ALBA, with a wide range of high quality, multi-platform documentative content over the next three years.
"The company structure recently changed, with the staff taking ownership of MacTV, and this contract with MG ALBA is a great opportunity to instil confidence in the team, whilst aiming to deliver new, high impact programmes for BBC ALBA's audiences."
May Smart, Company Director at Obh Obh Productions said: "Obh Obh Productions are delighted to have been awarded a contract to continue in partnership with BBC ALBA to produce exciting children's television. We look forward to putting our expertise and state of the art facilities to good use."
Tony Kearney, Director at Solus Productions said: "Solus have successfully and consistently provided BBC ALBA's young audiences with top quality, re-versioned children's Gaelic animation to the highest standard of writing, performing and production values since 2013.
"This new multi-annual deal with BBC ALBA will build on this success, enhancing and encouraging continued expansion of existing talent bases and afford Solus Productions the possibility of offering further employment to Gaelic-speaking production talent and Voice-over artists"