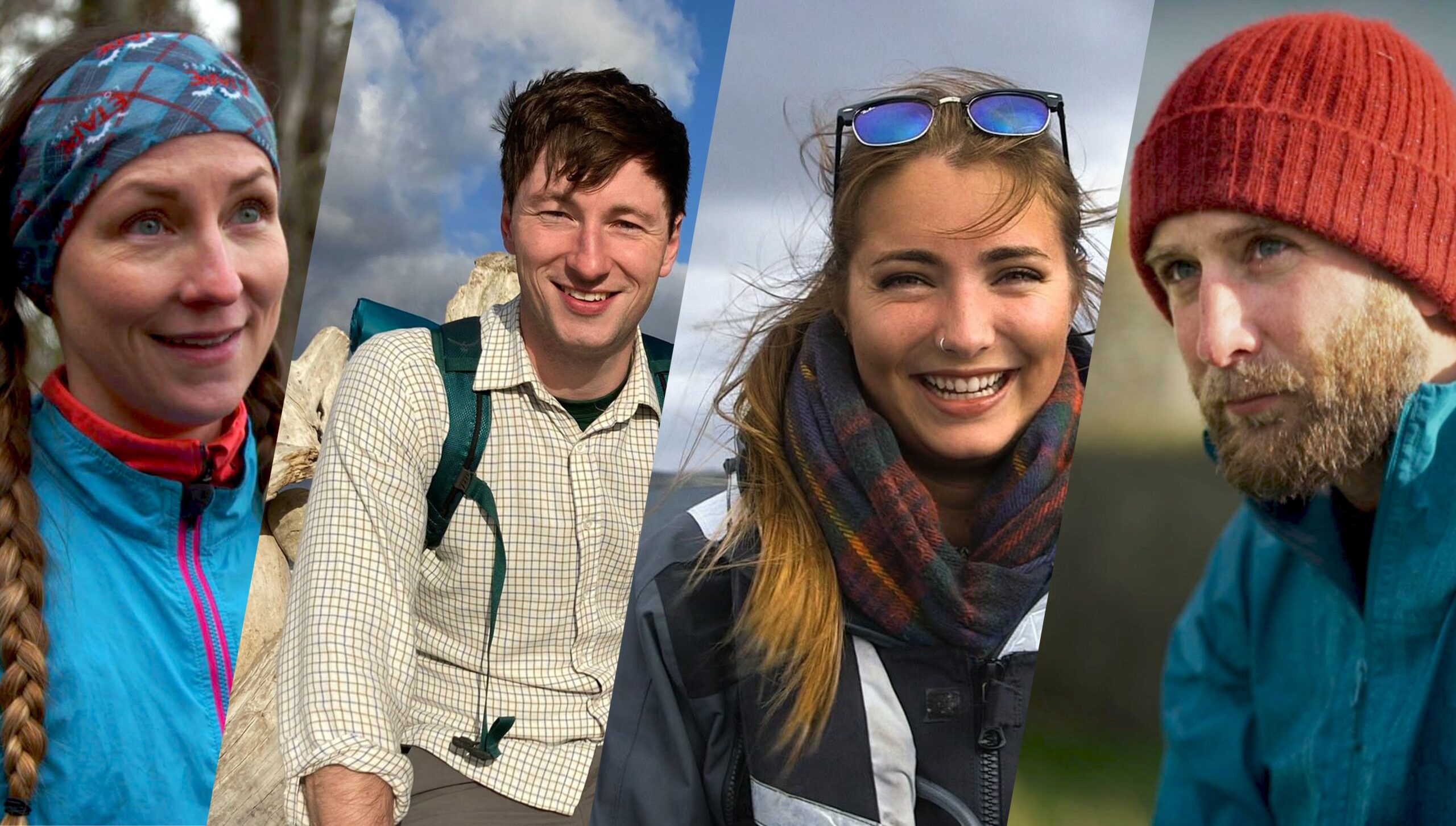 With the prospect of normality on the horizon, BBC ALBA takes to the great outdoors to showcase some of the best of Scotland's natural environment in a selection of captivating programmes this Easter.
Highland adventure photographer and filmmaker Calum Maclean, who is best known for his wild swimming adventures, will be exploring Scotland's most stunning views, which he will be attempting to capture through a viewfinder in Dealbh is Slighe | Picture Trail.
Calum (32), based in Aberfeldy, will also be exploring the ways in which many of us returned to nature to help deal with the impact of Covid-19 in Trusadh: Air ais gu Nàdar | Back to Nature.  Calum will be joined by guests who share their own experiences of the outdoors over the year.
Calum meets up with renowned Gaelic singer Julie Fowlis, for a run on Loch Ness side.  Julie shares how she has used nature and exercise as an escape from the challenges of 2020, and the emotional and physical gap left by cancelled gigs and festivals.
Islander and 'real-life' mermaid Kate MacLeod continues to dive into her natural surroundings, sporting her distinctive mermaid tail to explore the folklore and history of her native Uig on the Isle of Lewis. This series captures stunning footage of the stretching golden sands, crystal clear aqua-marine water and brooding hills in Miann na Maighdinn Mara | Mermaid Tales.
And for those planning summer holidays, look no further than Mach à Seo for staycation inspiration.
From the hidden history of East Lothian to the rugged geology of Mull on the West Coast, host Ramsay McMahon leaves no stone unturned on his intrepid weekend adventures around Scotland.
BBC ALBA is embracing the energy and vibrancy of spring, with these fabulous programmes broadcast from April into early summer. As the days begin to get longer and the sun begins to shine brighter, viewers are sure to be inspired by BBC ALBA.
Bill MacLeod, Commissioning Editor for BBC ALBA, said: "We've seen how important it is to people during these challenging times to be getting into nature however they can, so it's great that BBC ALBA can offer such a strong selection of programmes for those who are missing pursuits farther afield, and to inspire post-lockdown adventures.
"Gaels are renowned for their connection to nature and love for the beauty of the natural world, so we're really happy that we can make such a special contribution to this with our spring time schedule."
Dealbh is Slighe | Picture Trail airs from 10 April at 10.50pm for 10 weeks.
Trusadh: Air ais gu Nàdar | Back to Nature airs on 5 April at 9pm.
Miann na Maighdinn Mara | Mermaid Tales continues each Tuesday at 8.30pm.
Mach à Seo continues each Wednesday at 10pm.
All programmes will be available on BBC iPlayer for 30 days after broadcast.