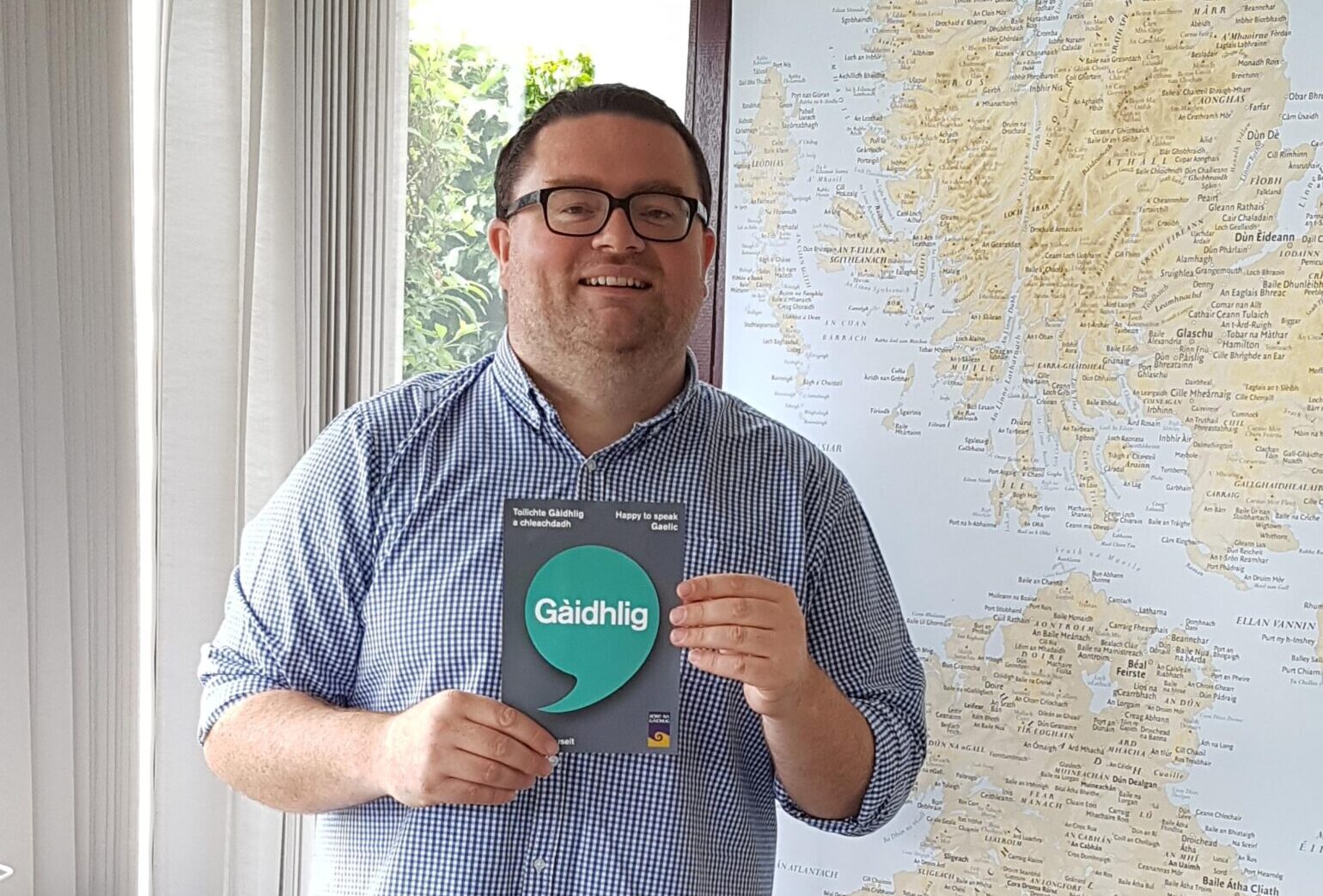 An increase in demand for Gaelic has seen the LearnGaelic website double its users during the coronavirus lockdown.
With self-improvement and language learning especially seeing a surge in interest in the past few months, MG ALBA, one of the LearnGaelic partners and operators of the site, has announced record figures.
Over 114,000 unique users accessed LearnGaelic from the beginning of lockdown, more than double the total of Gaelic speakers according the last census.
Eilidh Lewsey, LearnGaelic Editor, said: "We've seen the strongest growth in our beginners' resources such as our Gaelic Sounds pages and Fichead Facal (vocabulary lists). An Litir Bheag (The Little Letter), a short letter aimed at learners, is fully integrated with our dictionary and has also enjoyed a momentous growth. Our Dictionary consistently continues to gather momentum and we are delighted that learners and Gaelic speakers alike continue to enjoy putting it to good use."
With the launch of Scottish Gaelic last year on the global language learning app, Duolingo, the language has seen a spike in interest across digital platforms.
The LearnGaelic website was redesigned last year and the social media outreach has helped to drive users towards taking the first steps in learning the language.
Nicky MacCrimmon (36) from Dundee, spoke a little bit of Gaelic as a toddler but forgot it all after attending English speaking schools. Over 30 years later he decided to pick it up again and he regularly uses the LearnGaelic website to bolster his skills.
He said: "I was blown away by how much stuff was on the website and how accessible it is. I use quite a lot of the beginners' resources because they are colourful and full of cartoons and give you a brilliant basic introduction, which is just what you need as a learner.
"I wouldn't enjoy learning Gaelic as much without LearnGaelic, I might force myself through it but it wouldn't be anything like as much fun. It's been hugely helpful for me."
Gaelic singer Josie Duncan from the band Inyal has been filming a regular segment during lockdown called "Learn a Gaelic song".
Josie said: "It's been a joy to still be able to connect and teach song through lockdown with LearnGaelic. Music is always such an important outlet, and even more so just now. Seeing people respond to the videos and post up their own takes on the songs has been absolutely brilliant."
Created in 2011, LearnGaelic is an online companion for Gaelic learners, with tools and resources useful to all levels of Gaelic proficiency.
LearnGaelic is a partnership between MG ALBA, Bòrd na Gàidhlig, the BBC, Bòrd na Ceiltis (Alba) and Sabhal Mòr Ostaig.