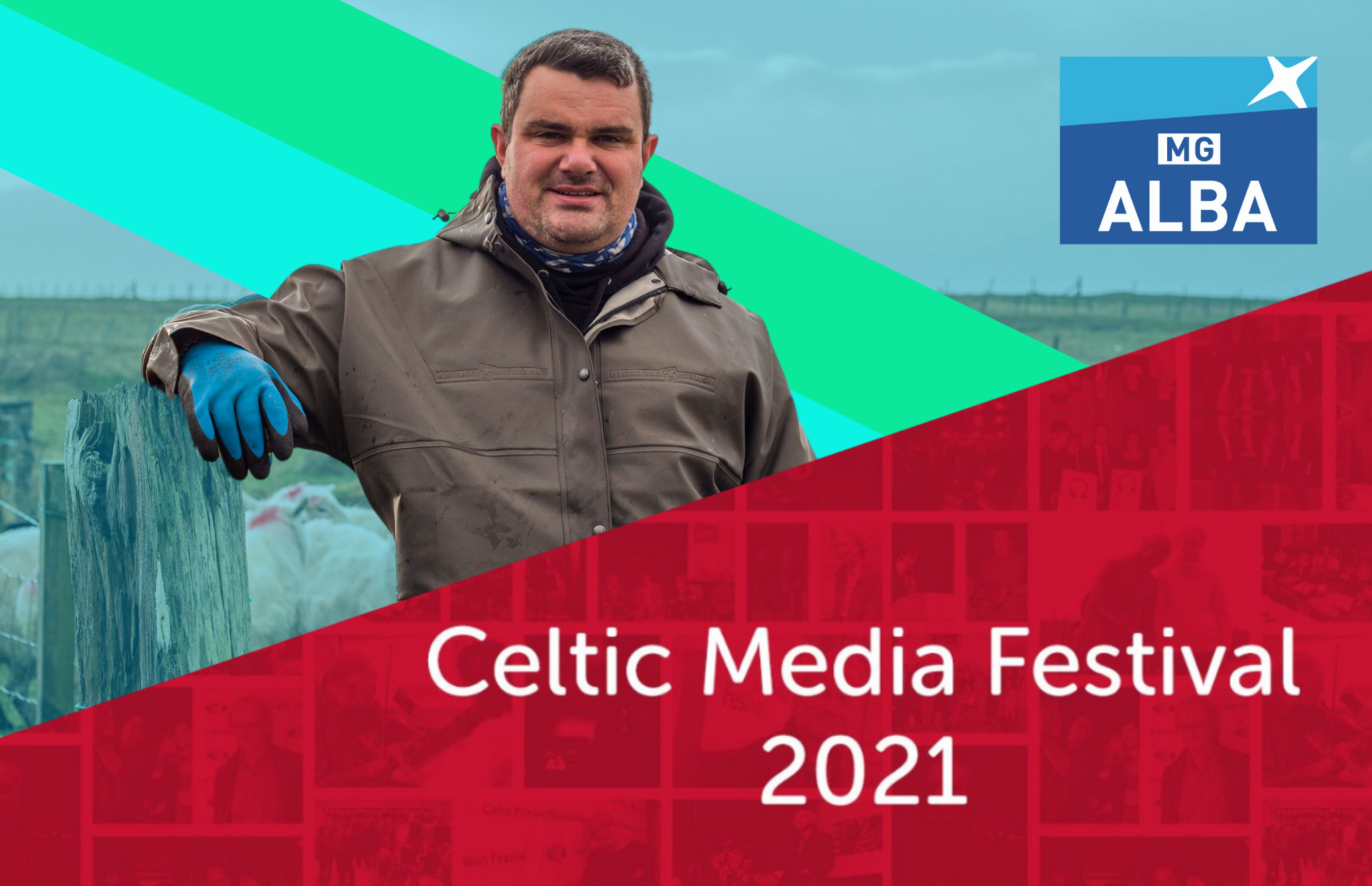 Gaelic media has been recognised with 14 nominations for the 2021 Celtic Media Festival awards, including programmes from BBC ALBA and Radio nan Gàidheal, and the National Theatre of Scotland.
Two Peat & Diesel programmes were nominated; the documentary That's the Way We Do It! and their Glasgow concert From the Barrow to the Barrowlands and producers MacTV also picked up a third nod for their Covid-special of An Lot, following the life of crofter Donald "Sweeny" MacSween.
BBC ALBA's biographical documentaries were also in focus with nominations for Curaidh na Coille (Birdman of Pollok), Crodh Gàidhealach an Àird Bhàin (The Highland Cattle of Ardbhan) and a profile of Margaret Fay Shaw which earned two nominations, including one for the prestigious Spirit of the Festival award.
BBC Radio nan Gàidheal has also been nominated for station of the year alongside a nomination for the popular broadcaster Cathy MacDonald as Presenter of the Year.
Danni the Champion, a bilingual Gaelic and English film by the National Theatre of Scotland picked up a nomination in the Short Form category.
Margaret Cameron, Commissioning Editor & Head of Creative Collaborations at MG ALBA, said: "It's great to see such distinctive Gaelic content being recognised. We know our audiences have loved these programmes and this recognition is hugely valuable. The Celtic Media Festival is a great showcase for multiplatform content and it is great to see such a range of diverse and exciting content from BBC ALBA being recognised by the festival. Congratulations to all."
The Celtic Media Festival this year takes place online from 7-9 September.
The BBC ALBA programmes which have been shortlisted in 2021 are:
Arts
Peat & Diesel: That's the Way We Do It! (Produced by MacTV)
Factual Entertainment
An Lot: An Glasadh (Produced by MacTV)
Feature Documentary (over 60 mins):
Crodh Gàidhealach an Àird Bhàin (Produced by TrixPixMedia)
History
Solas – Margaret Fay Shaw of Canna (Produced by National Trust for Scotland)
Live Music Programme: Peat & Diesel
From the Barrow to the Barrowlands (Produced by MacTV)
Single Documentary
Curaidh na Coille / The Birdman of Pollok (Produced by BBC Gàidhlig)
Spirit of the Festival
Margaret Fay Shaw of Canna (Produced by National Trust of Scotland)
In addition to its nomination in the category for Radio Station of the Year, BBC Radio nan Gàidheal also has several nominations across radio categories:
Radio Documentary
Fèin-aithne
Radio Magazine Show
Feasgar
Radio Music Programme (Live)
Mac IlleMhìcheil
Radio Sports
Spòrs na Seachdain
Radio Presenter of the Year
Cathy MacDonald