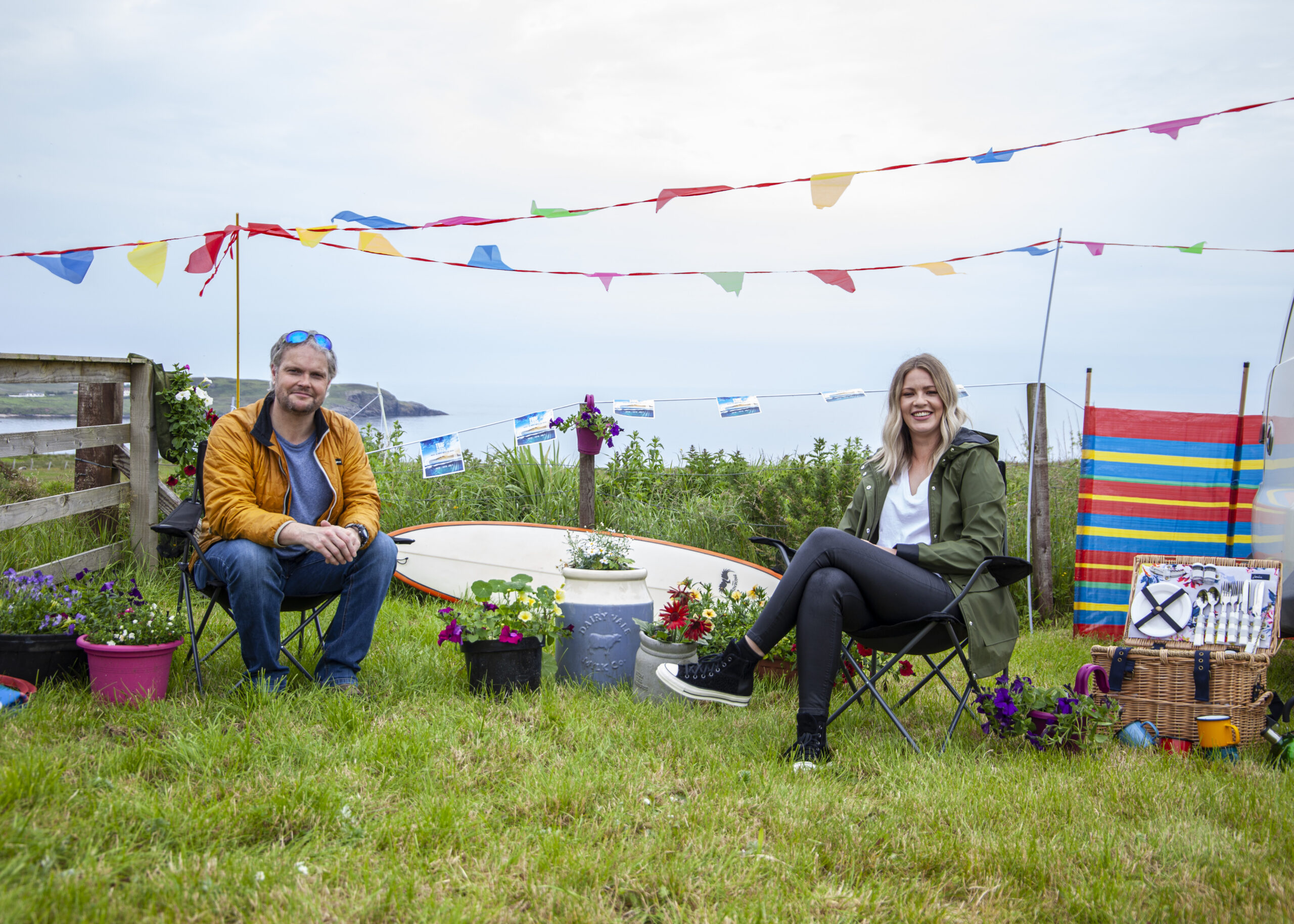 We might not be packing our tents and choosing our festival outfits but BBC ALBA has made sure that viewers won't miss out on music this summer.
With festivals and gigs off-limits, BBC ALBA's offering a fantastic selection of new music programmes for those long summer nights.
As well as exclusive performances, the programmes will also show highlights from previous festivals and other festival related features.
BBC ALBA has been at the forefront of adapting to these unusual circumstances and acted quickly to organise 'virtual' music performances from the homes of not just Scottish musicians, but musicians from around the world.
Margaret Cameron, Channel Editor at MG ALBA, said: "When we knew we weren't going to be able to broadcast live from music festivals and gigs, we moved fast to think of creative ways to continue to bring festival fun and music to our audience.
"We wanted to create music programmes that people can watch from the comfort of their own homes while still maintaining that sense of community and shared experience that you get from attending live events."
BBC ALBA's regular festival presenters, Fiona Mackenzie and Niall Iain MacDonald, will recreate the festival vibe from the comfort of Fiona's garden.
Belladrum 2020 : Air Chuairt will showcase a mix of new performance and archive music with a special programme earlier in the evening looking at what makes the Belladrum festival special.
With recordings of Edwyn Collins, Julie Fowlis, Rachel Sermanni, Peat & Diesel, The East Pointers and KT Tunstall, plus top headliners from the Belladrum Festival over the years.
Tiree Music Festival 2020: Air Chuairt features new music from Skerryvore, Be Charlotte and Callum Beattie, alongside classic archive performances, Tiree-based artists and festival features.
Fiona and Niall Iain will also host a special Tide Lines festival experience, including a no-audience 'gig' at SWG3 and exclusive socially distant performances from their own homes.
The Glasgow folk-rock-pop quartet Tide Lines have been enjoying success recently with their second album storming into the UK album charts and reaching Number 1 in the Official Scottish Album Chart.
Rounding-up the summer of music on BBC ALBA are a collection of music-based programmes with wide appeal.
Ceòlas| A' Chèilidh Mhòr takes viewers on a trip to Uist for a dip into a virtual ceilidh with some of the main performers and tutors at the South Uist music and culture festival.
There will be also be another chance to see the superb Peat & Diesel programmes broadcast earlier this year and a new programme will show previously unseen footage of Colin MacLeod recorded over a year highlighting his experiences supporting Robert Plant at the O2 to the SXSW Music festival in Texas. And BBC ALBA's summer of music has already begun with an eight-part series starting last Friday, Ceòl Dùthchasach/Ken Burns's Country Music, chronicling the history of country music in America, featuring Johnny Cash, Willie Nelson, Dolly Parton, Emmylou Harris and Garth Brooks, amongst many others.
Ceòl Dùthchasach/Ken Burns's Country Music – started Friday, July 3, 9pm for 8 weeks
Tiree Music Festival 2020: Air Chuairt – Saturday, July 11, 9pm
Ceòlas| A' Chèilidh Mhòr – Friday, July 17, 8pm
Colin MacLeod Music – Thursday, July 16, 10pm
Peat & Diesel: That's the Way we do it! – Saturday, July 18, 9pm
Peat & Diesel: From the Barrow to the Barrowlands – Saturday, July 18, 10.30pm
Tide Lines: Air Chuairt – Saturday, July 25, 9pm
Belladrum 2020: Air Chuairt– starts Saturday, August 1, 9pm