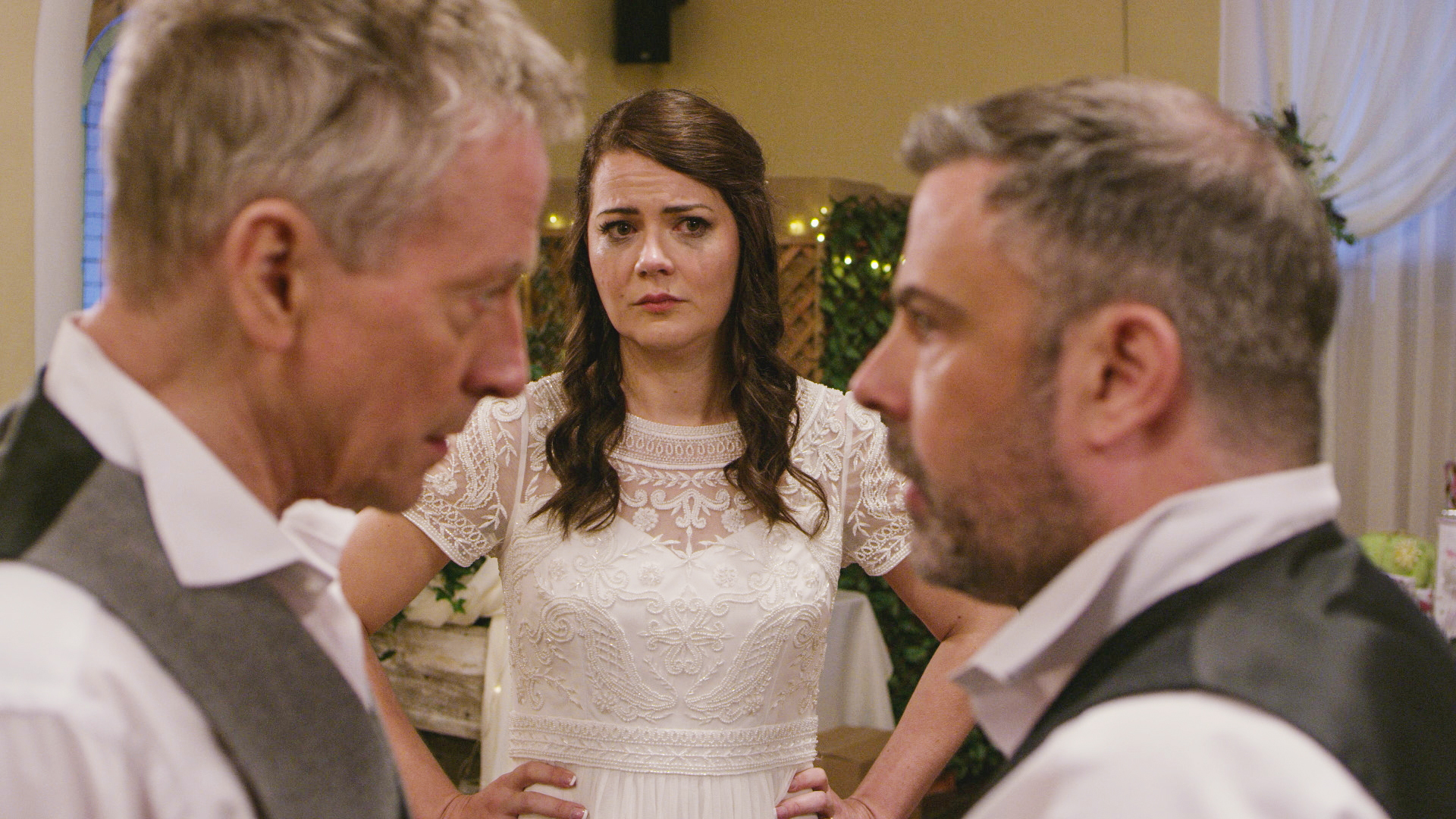 BBC ALBA's popular drama Bannan reaches a powerful and moving climax during the festive season after over 40 episodes.
This Christmas sees the launch of the final series of Bannan – the eighth.
At its very heart are truth, love and family – and the big question: How strong are the ties that bind?
Since its heady launch at the Edinburgh Film Festival seven years ago in 2014, Bannan has entertained audiences in Scotland and around the world with its unique blend of Gaelic storytelling and film-making.
Produced and filmed in the Isle of Skye by Young Films and its team of Gaelic writers, directors, producers and performers, Bannan has broken the mould of television drama in its innovative use of the language and landscape of the Gaidhealtachd.
Each year has seen the emergence of exciting new talent both behind and in front of the camera, and successive series have tackled a range of contemporary issues in Scottish life through the prism of island life and Gaelic.
Lead director and writer Mairead Hamilton started as a runner on the pilot, writers Laura MacLennan and Tormod MacLeod began as production trainees, and assistant director Sarah Jane Campbell stepped up to become producer.
What exactly happened between Ceitidh and Lucas? That's what everyone in Camus wants to know after Ceitidh's devastating accusations at Màiri and Lucas' wedding – and everyone has their own opinion. We know that Lucas is guilty of grooming 15-year-old Ceitidh online, but will anyone believe her? Will Lucas be unmasked or will he get away with his crimes against this vulnerable girl?
Màiri is desperate to know the truth, but the more she hears the less she knows what to believe. Meanwhile Ceitidh begins to question herself – an act that may destroy her and only helps Lucas – a manipulative and calculating man desperate to get Màiri and the community on his side.
Danger, uncertainty and heartbreak is everywhere in this new series: we watch Donna and Finlay draw deeply on their love for each other in the face of Donna's illness, and Tormod discovers Iseabail's dark secret with devastating consequences.
Executive Producer Chris Young, best known for producing the hit TV show and film The Inbetweeners, said: "I dreamed of creating a Gaelic TV drama in which there was nothing remarkable about the experience other than the drama itself. And I feel that with the cast and crew, producer Sarah Jane and directors, and writers have pulled it off. It's a huge achievement. I was thinking back to our beginning and I'm struck by how far we have travelled.
"The journey warrants a celebration because it's an astonishing legacy of new Gaelic and Scottish talent.
"When BBC ALBA commissioned the first three pilot episodes with support from Creative Scotland no-one imagined that the show would run for a further 40 episodes, and we'd like to thank and to pay tribute to their vision and confidence in Young Films.
"Looking ahead with a Channel 4 comedy pilot in production in January, and a new feature film funded by BBC Film, BFI and Screen Scotland in post-production due for summer release, and the Young Films Foundation Skye Screenwriting Programme in its third year, I'm confident that Skye will continue to offer the perfect TV and Film hub for new productions, whether in English or in Gaelic."
Margaret Mary Murray, BBC ALBA's Head of Service said: "Bannan has been a huge hit with the audience who have followed the fortunes of the residents of Camus avidly over the past 8 series'. In addition to providing thrilling entertainment, Bannan has also inspired a new generation of actors, writers, directors and technical creative crew along the way. The team at Young Films have delivered successively impressive series culminating in a gripping and moving finale."
Bannan Series 8 airs on BBC ALBA on Monday, December 27, Tuesday, December 28 and Thursday, December 30. And consecutively on New Year's Day, all at 10pm.