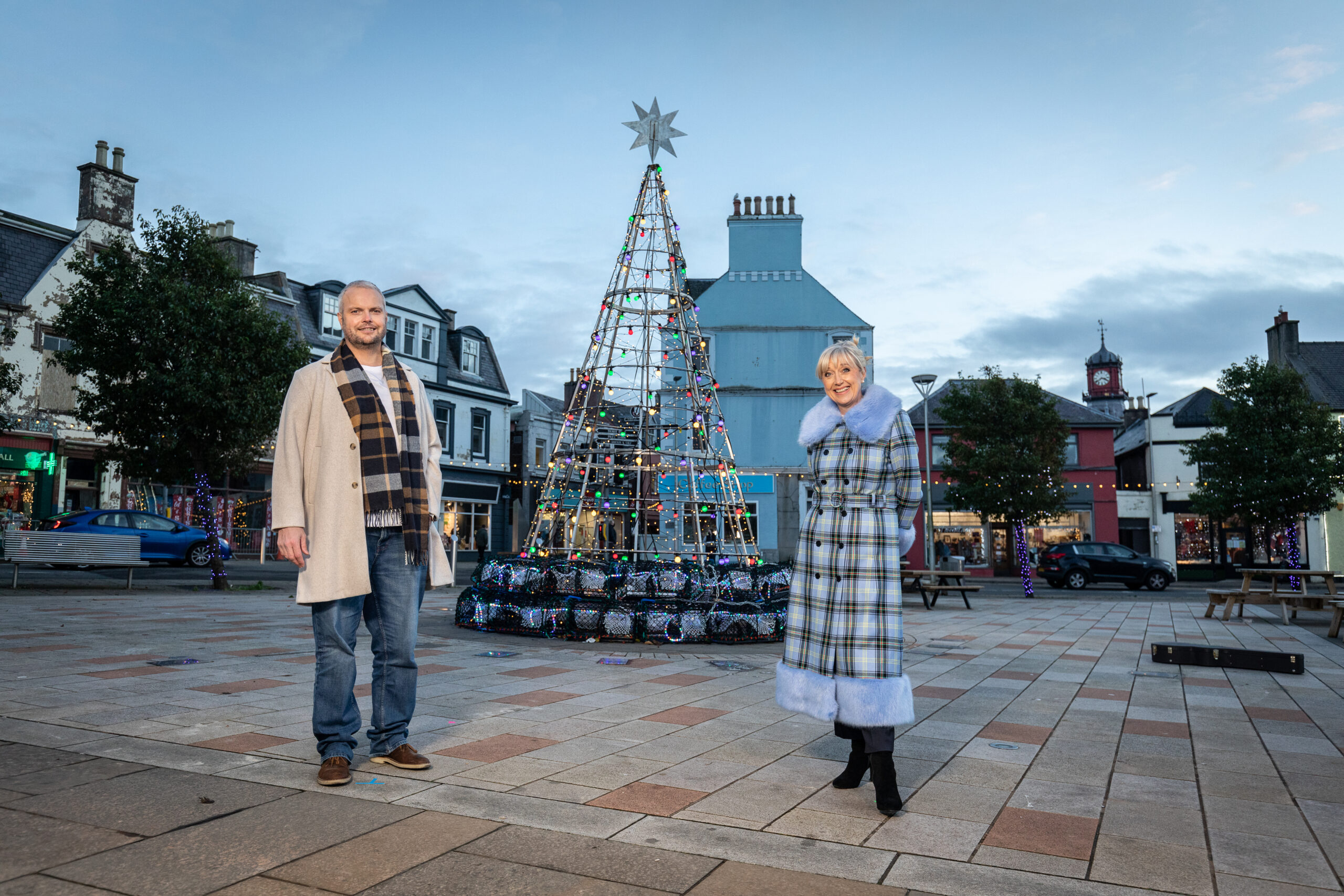 Join Cathy MacDonald and Niall Iain MacDonald for the best cèilidh of the year – BBC ALBA's Cèilidh na Bliadhn' Ùire 2021.
With music from the Glenfinnan Ceilidh Band, and a fabulous array of special guests, there's no better way to bring in the bells – wherever you are in the world.
Featuring festive and fun performances from Peat & Diesel, the Stornoway Youth Pipe Band, Iain Spanish Mackay and some of Lewis' finest choral singers, viewers are in for a treat this New Year.
There's plenty more on offer on BBC ALBA this Hogmanay too; at 9pm, viewers can gain a whole new perspective on the wonder of the World heritage site of St Kilda, in the company of modern-day 'mermaid' Kate Macleod in Mermaid Tales – St Kilda.
BBC ALBA will also bring a twist to festive culinary traditions with The Hebridean Baker joining the Kitchen Coves to prepare a feast like no other this new year's eve in Seòid Lang Syne.
Coinneach Macleod – better known as The Hebridean Baker, TikTok star & cookbook writer – joins Uisdean and Ruairidh in the kitchen to whip up some whisky cocktails to go along with the festive fare.
Once glasses are topped up with the coves' cocktails, sit back and relax with brand new BBC ALBA comedy show OMC!, featuring the funniest of faces and silliest of sketches to keep you entertained this Hogmanay.
From lovelorn posties to tasteless TV chefs, OMC! brings some kooky characters to BBC ALBA's Hogmanay slate.
Mermaid Tales – St Kilda will be broadcast at 21.00, followed by Seòid Lang Syne at 22.00, and OMC! at 23.00, with Ceilidh na Bliadhn' Ùire taking us into the new year from 23.30.
Cèilidh na Bliadhn' Ùire will be available to watch worldwide, streamed live here.
All programming will be available for 30 days after broadcast on the BBC iPlayer.
For more information, check out BBC ALBA's social media.