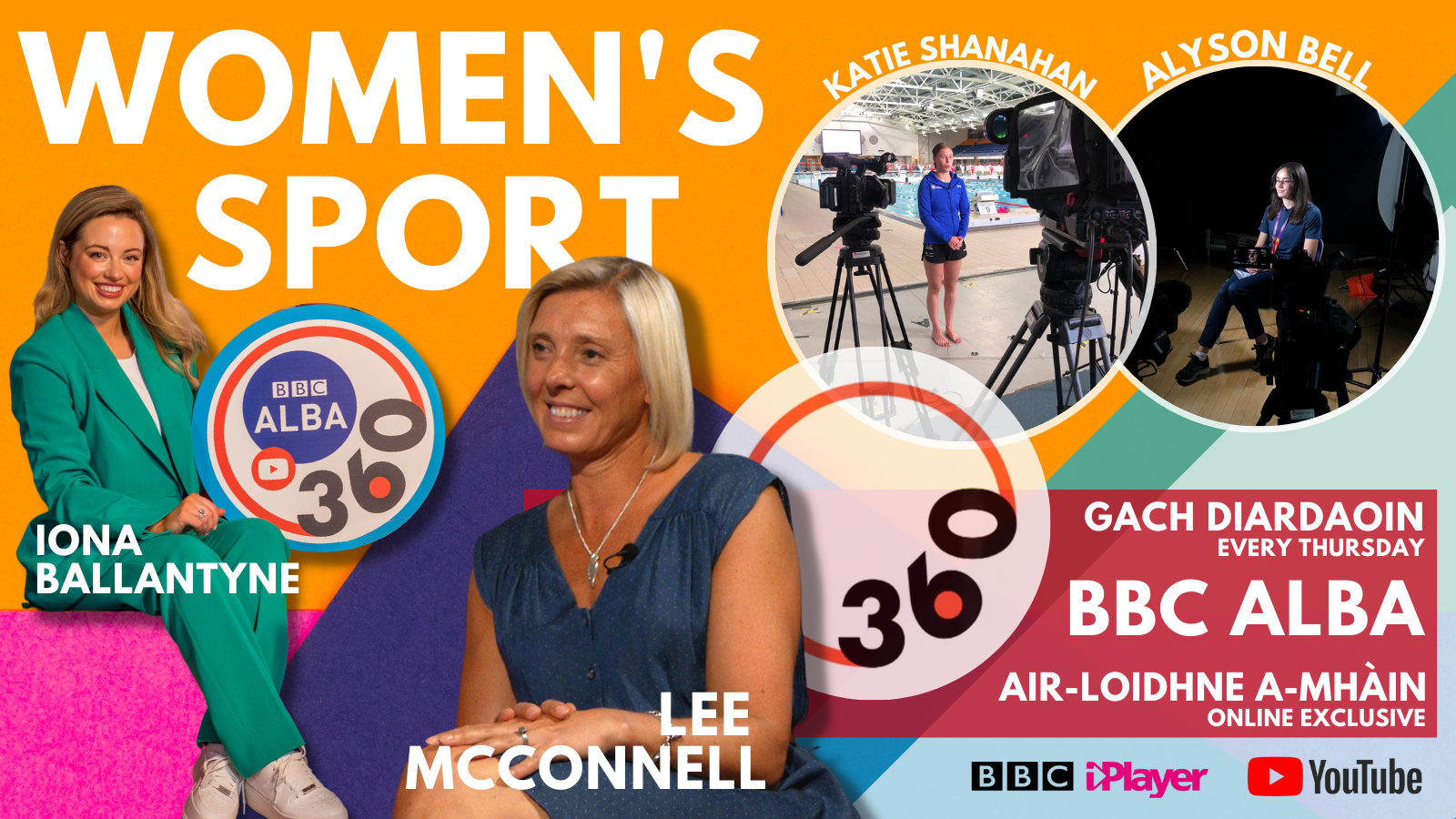 Scotland's premier women's sport magazine show Women's Sport 360 returns this week, hosting some of the country's brightest athletic talent on BBC ALBA's digital platforms.
World relay champ and commonwealth medalist Lee McConnell sits down with host Iona Ballantyne in the first episode of the new series, looking back at the athletic performances from the Tokyo Olympics.
Also featured in the first episodes is young Scottish swimmer Katie Shanahan, six times medal-winner at the European Junior Championships.
With Team GB's most decorated swimmers ever returning from Tokyo this year, Katie hopes to maintain their legacy with her sights set on the 2024 Paris Olympics.
Also appearing is young sprinter Alyson Bell, a quadruple European World Junior Champs gold medalist.
The series will continue to cover the latest news and developments in women's sport in Scotland – and internationally – with a range of guests throughout the remainder of the year.
This latest series of Women's Sport 360 joins BBC ALBA's unrivalled roster of women's sport programming, with live coverage of SWPL games coming up this Autumn.
Lee McConnell, retired Scottish track star said: "It's so great to get the chance to be involved with Women's Sport 360, and to be putting women's sporting achievements in the spotlight.
"When I started out in the world of sport there was nothing like this, so it's really encouraging to know that the youngsters featured on the programme are being given the opportunity and platform to highlight their achievements and experiences right at the beginning of their respective careers."
Margot McCuaig, executive producer of BBC ALBA's sports provider, Nemeton TV, and broadcasting stalwart of women's sport said: "We're honoured to be bringing another series of Women's Sport 360 to the screen. It's always a pleasure to be working with sporting role models, and ensuring that women's sport is getting the representation it deserves.
"For over a decade now, I've worked to bring the stories of female athletes to the fore, and 360 is an important step in that journey, allowing women to become their own storytellers, sharing a platform from where they can showcase their talents and inspire and empower future generations in the process."
Iseabail Mactaggart, Director of Multiplatform Content for BBC ALBA, and executive producer of the channel's sports output said: "We're proud at BBC ALBA to celebrate and amplify women in sport, and we're really excited to be building on Women's Sport 360's presence on BBC iPlayer, BBC ALBA YouTube and social media. Every story told, every journey described is inspiring and we're delighted to continue to champion women in sport on BBC ALBA."
Women's Sport 360 will be available weekly on BBC iPlayer and BBC ALBA's YouTube from Thursday 12th August.