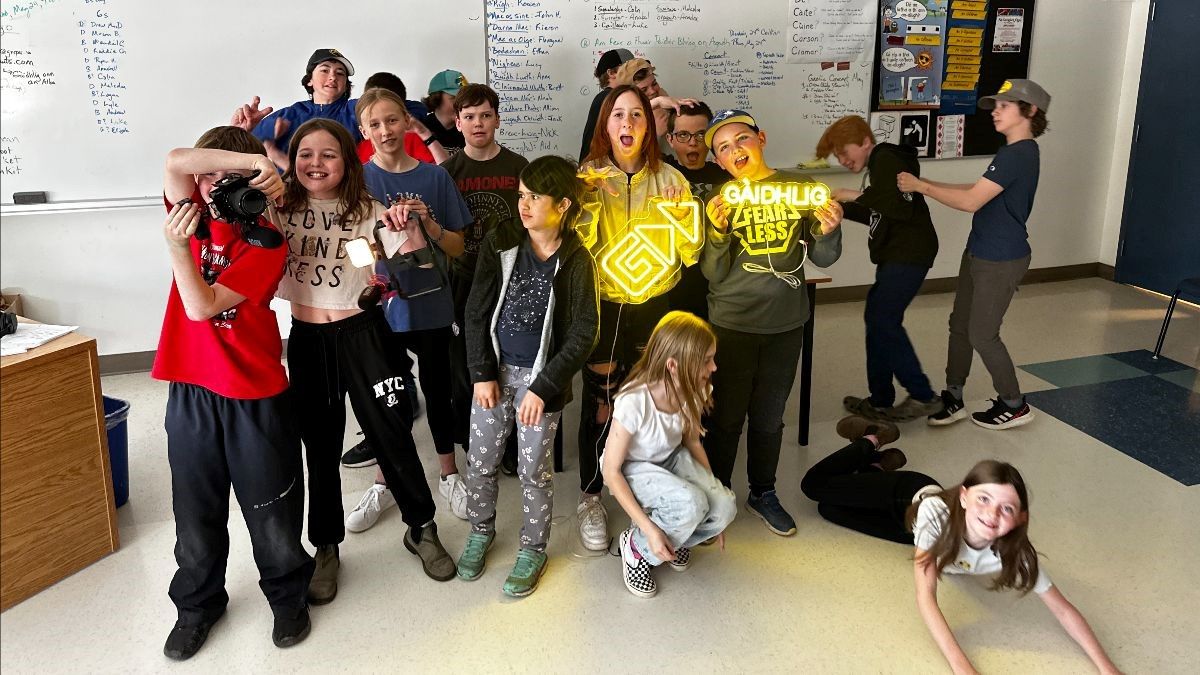 FilmG, the celebrated Gaelic short-film competition, expanded transatlantic for the first time during Nova Scotia's annual Gaelic month in May. 
With no entries from Canada in its 15-year history, the FilmG team spent a week fostering connections in Nova Scotia, a thriving hub of Gaelic language and culture.
Engaging activities were organized in various schools and community events throughout the province, including a special workshop at the Gaelic College in Cape Breton. These efforts led to a positive response from educational institutions and budding filmmakers alike.
FilmG's Project Manager, Murdo MacSween, reflected on the initiative: "Our venture into Nova Scotia not only brings Gaelic narratives from different continents together, but it also opens up a new realm of inspiration for our Gaelic storytellers."
In Halifax, a crash course film workshop was held in partnership with the Gaelic Filmmakers' Society of Nova Scotia, an initiative spearheaded by filmmakers Joyce MacDonald and Iain MacLeod.
As well as writing and producing Gaelic short films, and with another Gaelic film in pre-production, Iain MacLeod is known for his writing for the renowned comedy series Trailer Park Boys, which was based in the province.
Iain MacLeod enthused: "Nova Scotia's Gaelic pride will be on display as we create compelling films for FilmG, heralding a new era of transatlantic collaboration and opening up our filmmakers to new and exciting opportunities."
The 16th annual FilmG competition will launch later this month.