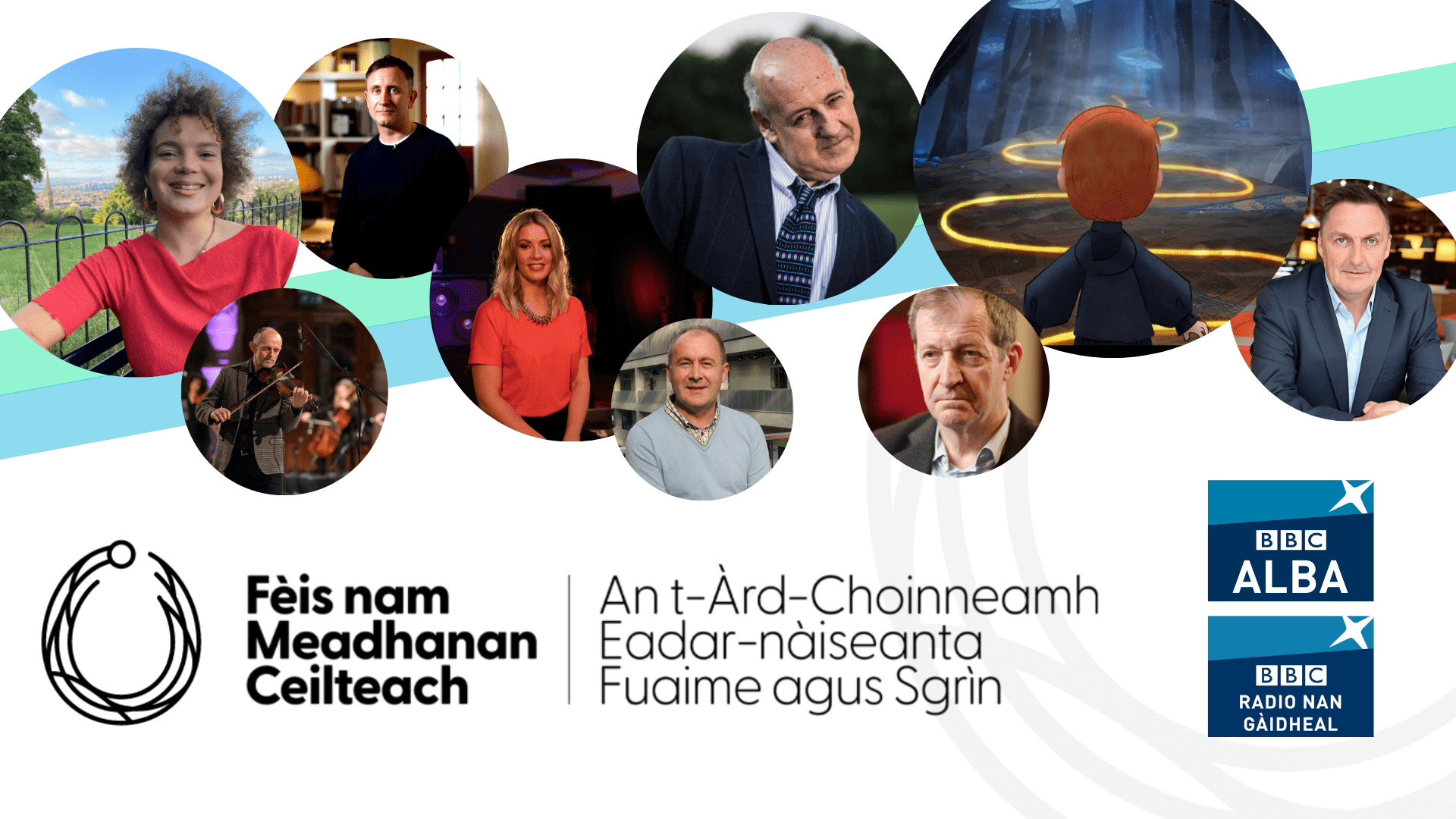 BBC ALBA and BBC Radio nan Gàidheal content has today been recognised for its high quality with 14 nominations across the categories at this year's Celtic Media Festival.

Highlights include landmark documentary Trusadh: Afro-Gàidheil, (MacTV) in which musician and actor Cass Ezeji explores her cultural identity as a young Gaelic speaking Black woman in Scotland, which has been nominated for both best episode in a Factual Series and is also in the running for the coveted Spirit of the Festival award.
BBC ALBA's ever popular traditional music coverage has also been recognised, with lockdown made Cuirm @ Celtic: Duncan Chisholm (Beezr Studios) securing a nomination in the Live Music category. Continuing the music theme, HG Productions' documentary God Save the Quine, looking at some of Scotland's best female musicians and their rise to fame has secured a nomination in the Factual Entertainment Category.
Independent production company Sgeul Media, based in Glasgow, has received two nominations for it's poignant and important documentaries; Dystonia: Beatha air Fhiaradh follows the story of DK MacPhee, who has suffered for most of his life with the condition dystonia, and his search for treatment, and Ceòl is Cràdh examines the mental toil that the music industry can have through the eyes of some of Scotland's premiere traditional musicians.
BBC Radio nan Gàidheal content has also been recognised with 6 nominations, including its insightful coverage of the Euro 2020 tournament Ailig aig na Euros, landmark short radio drama Danns a' Rathaid and detailed retrospective look at the collapse of the BCCI bank Staing BCCI – 'S Iomadh rud buidhe 's chan e an t-òr.
The winners of this years coveted Celtic Media Festival Torc Awards will be announced in June at the International Summit of Sound and Screen in Quimper, Brittany.
A full list of BBC ALBA and BBC Radio nan Gàidheal nominations is available below, but for more information, head to https://www.celticmediafestival.co.uk.
BBC ALBA Nominations
BBC Radio nan Gàidheal Nominations
Factual Entertainment

God Save the Quine

History

Teàrlach Ceannadach: A Good Man Speaking

Music

Cuirm @ Celtic: Duncan Chisholm

Children's

Alba Eagalach – Witch Trials

Sol

Factual Series

Trusadh – Afro-Gàidheil

Short form

Ardan 's Aineolas: Soidhnichean

Arts

Ceòl is Cràdh

Single Documentary

Beatha air Fhiaradh

Spirit of the Festival

Trusadh Afro-Gàidheil

Radio Music Programme

Siubhal gu Seachd

Radio Documentary

Ailig aig na Euros

Staing BCCI- 'S Iomadh rud buidhe 's chan e an t-òr.

Radio Sports

Spòrs na Seachdain

Radio Drama

Danns a' Rathaid

Radio Station of the Year

BBC Radio nan Gàidheal