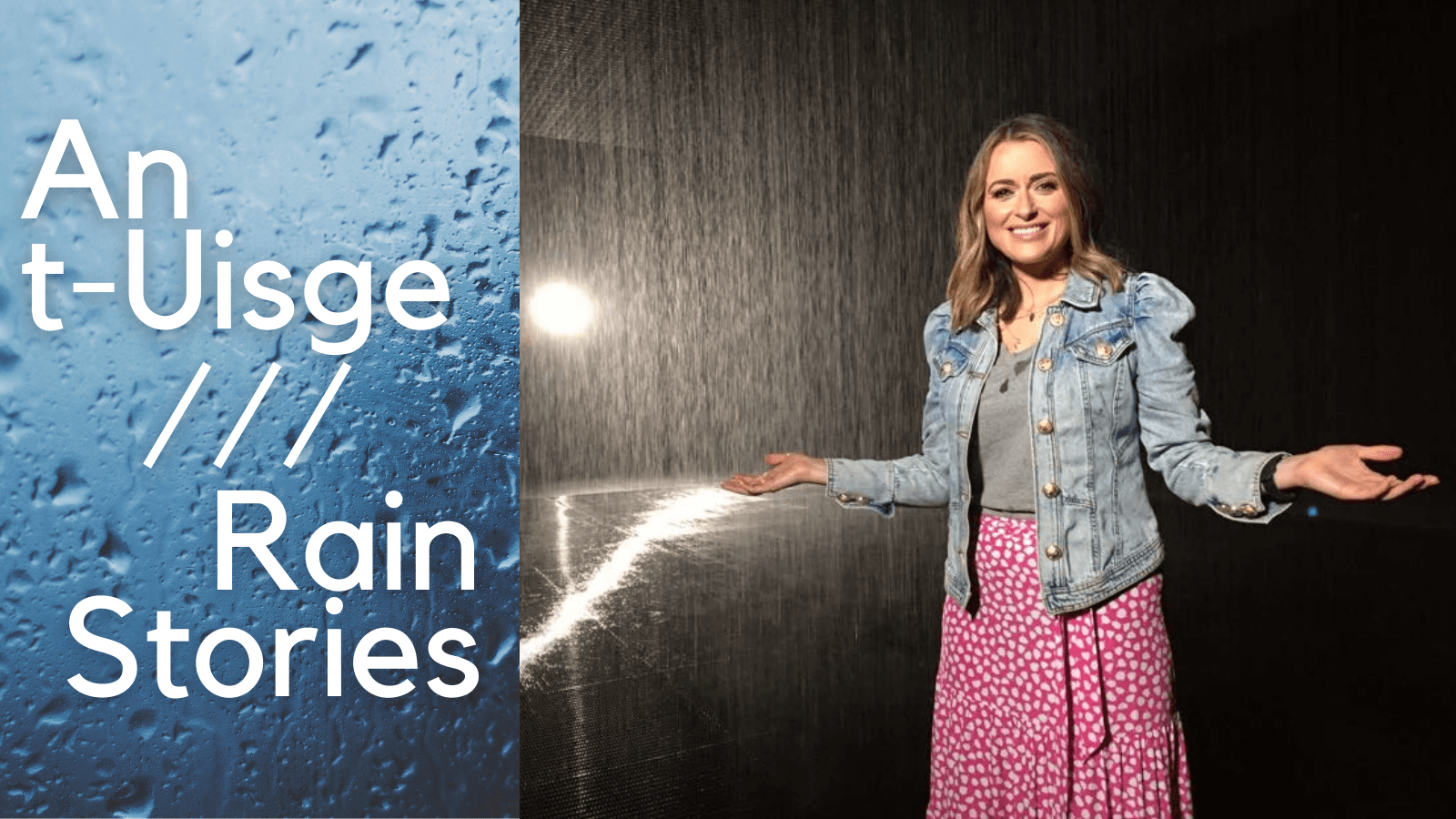 A revealing three-part series is the latest in a number of collaborations between BBC ALBA and TG4 dealing with international stories.
Presented by Anne McAlpine (Anne Lundon) (Landward, BBC News) for BBC ALBA, An t-Uisge / Rain Stories explores how rain has influenced our cultures and traditions since time began.
Scientists study it, communities pray for it and governments have tried to control it; An t-Uisge / Rain Stories asks what rain actually is, and why it's more important now than ever as the world deals with the climate crisis and looks for solutions.
The Atlantic fringes of Ireland and Scotland are infamous for their rainfall, but it's these downpours that we have to thank for much of the regions' produce.
In Raasay, off the coast of Skye, Anne visits the distillery to see if, as the saying goes, today's rain really is tomorrow's whisky.
But Anne discovers that the rain doesn't always bring good tidings when she visits the National Trust for Scotland's Hill House in Helensburgh. Right on the edge of Argyll's coastal temperate rainforest, the Hill House is now undergoing a costly recovery after decades of rain damage.
In the series, viewers will learn that the survival of this iconic Charles Rennie Mackintosh masterpiece relies on the protection of a huge breathable suit of armour which encases the historic and beautiful building.
We also see traditions often used to keep the rain at bay. In Ireland, a statue of the Child Jesus, known as the Child of Prague, is placed in the garden on the eve of a wedding in the hope of clear skies for the following day.
Other Scottish stories in the series include: Prof. Mark Sutton and Netty Van Dijk of the UK Centre for Ecology & Hydrology, who show Anne their unique experiment to monitor Nitrogen pollution, which gets into rain from farming and car emissions. Dr. Edward Graham, of University of the Highlands and Islands, discusses acid rain and Gordon Cameron, of Applecross, shows Anne how the community has used its abundant resource – rain – to create a community hydro scheme.
Anne also meets Michael Begg, an award-winning East Lothian sound artist collecting rain sounds to make music to highlight Climate Change.
Light Water Is Black Water, a commission from the Ocean ARTic Partnership, was created using rainfall data combined with rain sounds.
Michael is filmed recording the sound of rain as it hits the trees in a forest and in a variety of containers, from a copper pot to a Tibetan singing bowl.
Other highlights of the series, which was also funded by Screen Scotland, as well as NI Screen's Irish Language Broadcast Fund, TG4, LIC in China, Creative Wales and distributed by TVF International, include eye-catching rituals from around the world – to call rain and to ward it off – two of them involving weddings!
In Assam, India, the wedding of two frogs is a highly colourful annual event to summon the monsoon rains.
Anne said: "We have an abundance of rain in Scotland and growing up in the west I'm well used to being out in all seasons, for work and pleasure. Working on this series was so interesting; digging deeper into the science and the stories – of which there are many!- behind rain was a topic I'm very interested in – as most Scots are!"
At the National Center of Meteorology in Abu Dhabi, Anne met some of the scientists involved in seeding the clouds – a type of weather modification that aims to increase the rain in this desert country.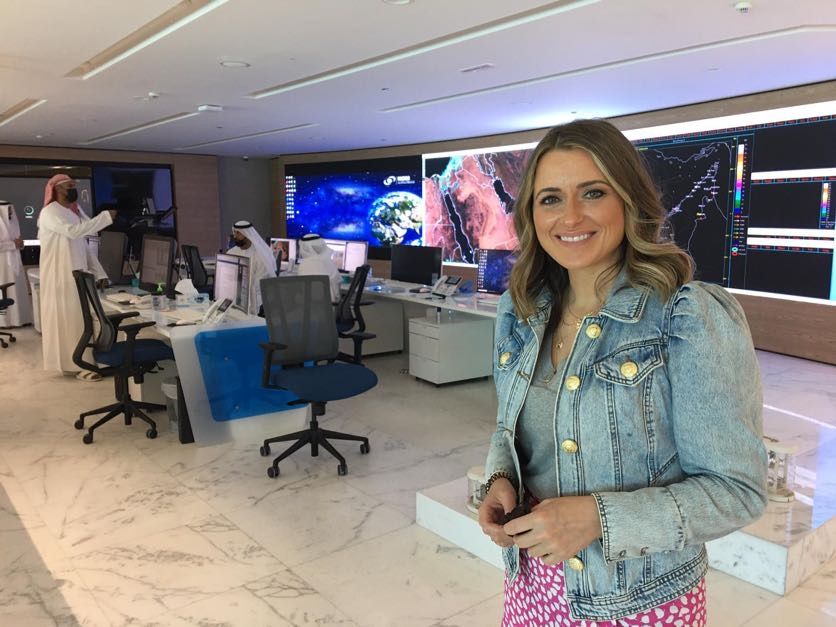 She adds: "It was amazing to learn about how the UAE as a country addresses its water shortage."
Anne also travelled to Sharjah in the UAE, to an art installation where you walk under rain, but don't get wet!
Rain Room is a hundred square metre field of perpetually falling raindrops. When you walk into the room, network sensors in the floor cut off the supply of water from above, letting you wander through the downpour without getting wet.
Anne says: "It was a very unusual experience. As the sun is beating down in the desert outside you step into this darkened room filled with pouring rain! It was really cool."
The MacTV /Cwmni Da / Below the Radar / LIC co-production series features stories from Scotland, Ireland, India, USA, Kenya, China and the United Arab Emirates.
AN T-UISGE / RAIN STORIES begins on BBC ALBA on Wednesday, April 6 at 9pm. Each programme will also be available to watch on the BBC iPlayer for 30 days afterwards.