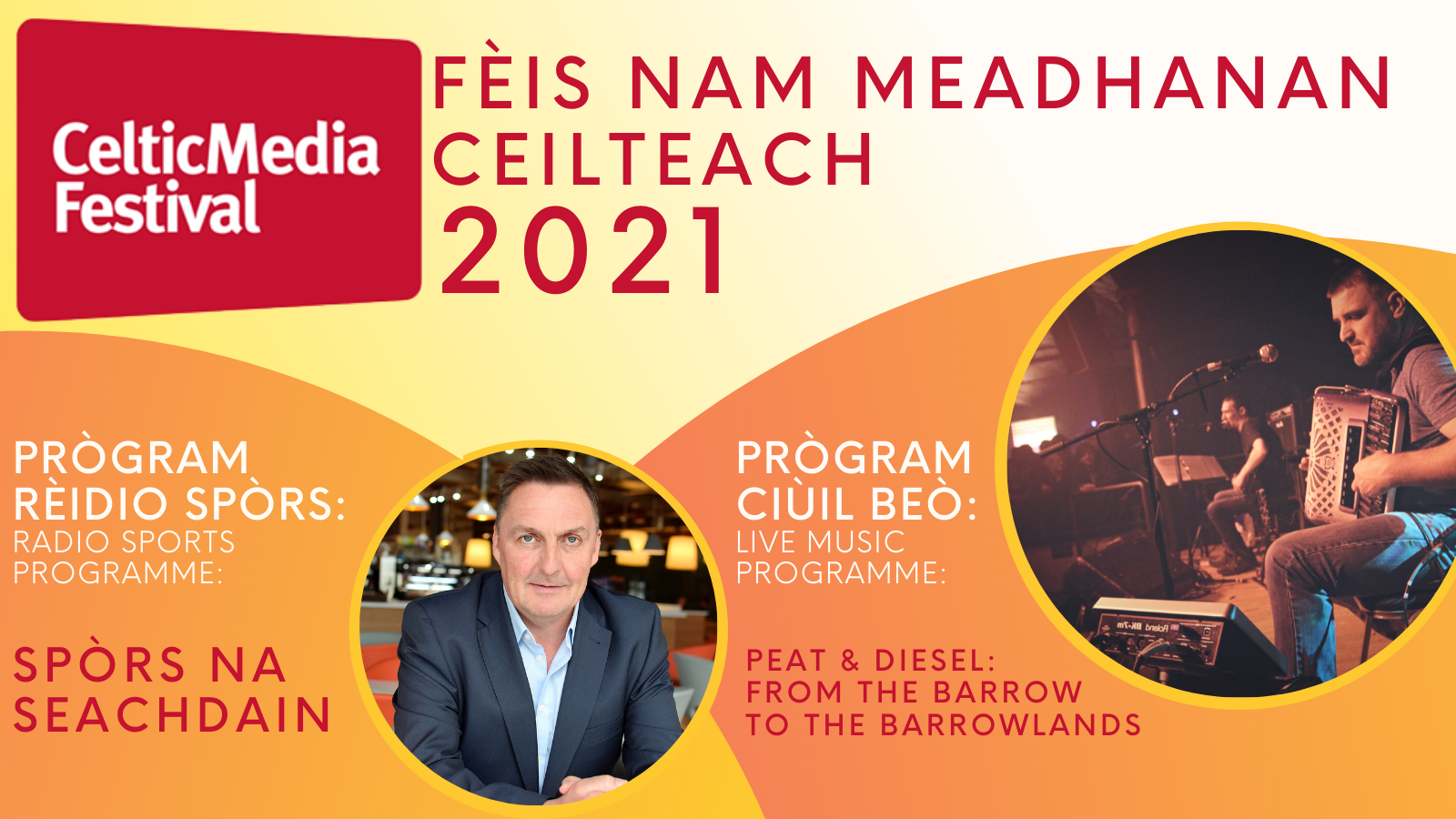 BBC ALBA's Peat & Diesel concert, From the Barrow to the Barrowlands, picked up the award for Best Live Music Programme at this year's Celtic Media Festival.
Produced by Stornoway-based production company MacTV, the programme was a huge success for BBC ALBA when it first broadcast in April 2020 as part of an evening of Peat & Diesel.
During the livestreamed Celtic Media Festival awards ceremony, hosted by Still Game's Sanjeev Kohli, juror Marie MacNeill commended the "incredible crew at MacTV" for capturing "a force totally powered by local fuel".
Seumas Mactaggart, Head of Development & Co-productions / Commissions at MacTV, said – "We are so happy that MacTV have won this prestigious award! The unique way that Peat & Diesel celebrate Gaelic and island culture with humour and infectious tunes has such appeal, and we were delighted to be able to capture their story through the documentary and that incredible gig at the Barrowlands!
"I'm so proud of the MacTV team and also the wider media sector in the islands, many of whom were involved, and of course the Peat & Diesel boys themselves. It was without doubt 'a force powered by local fuel!' – but hey, 'that's the way we do it in the Western Isles!"
The complementary documentary That's the Way We Do It", which was also nominated in a separate category, has already previously received the prize for International Documentary Feature at the long-running Williamsburg International Film & Music Festival in Brooklyn, New York.
The programmes followed the Stornoway band as they gained momentum and fame ahead of the launch of their second album and their landmark gig at the legendary Glasgow venue, the Barrowland Ballroom.
Peat & Diesel, comprising of fisherman Calum 'Boydie' Macleod, electrician Innes Scott and delivery driver Uilleam 'Uilly' Macleod, have taken the Scottish music scene by storm, capturing the country's imagination through their raucous music and unique tales of island life.
BBC Radio nan Gàidheal also saw success at the Celtic Media Festival with Spòrs na Seachdain picking up the award for Best Radio Sports programme for a record 4th time, becoming the most successful programme ever in the 42-year history of the Celtic Media Festival.
Hosted by broadcaster John Morrison, the Saturday morning sports magazine programme previously won in 2016, 2017 and 2019 and this year's winning programme was celebrated for its efforts in highlighting the progress being made in women's sport.
John said: "I have to pay tribute to the producer Mairi MacRitchie who managed to keep the show on the road during weeks of lockdown when there was no live sport to discuss. I was presenting from a small room in the house and all our interviewees joined the show live from their own homes. Huge thanks to them for making powerful contributions about women's sport that made this an award-winning show.
"For me, Spòrs works because it connects successfully with the audience who are as passionate about sport at every level as we are. The programme moves easily from discussing global superstars like Messi, to emerging stars like Emma Raducanu, to local heroes talking about sport in their own community. Four times in the last six years – it has proven to be a winning formula."
Spòrs na Seachdain Producer, Mairi MacRitchie, said: ""Many thanks to the Celtic Media Festival and to the judges for recognising Spòrs na Seachdain as the best Radio Sport programme for the fourth time. Myself, John and the team are just delighted and humbled to win! There was a superb group of nominees in the Radio Sport category this year, with so many wonderful stories to tell and aspects to focus on from the world of sport. Thanks to all those who took part in our programme during the first lockdown and sharing their views so openly and for trusting in the technology to get everyone heard too!""
BBC ALBA Head of Service, Margaret Mary Murray, said: "It's incredibly encouraging and very inspiring to see that Gaelic media continues to be recognised amongst the finest in the Celtic nations. Our producers, production companies, crews and talent work diligently across all media to create brilliant programmes for audiences every day and every week of the year and prestigious industry awards like these are hugely appreciated."