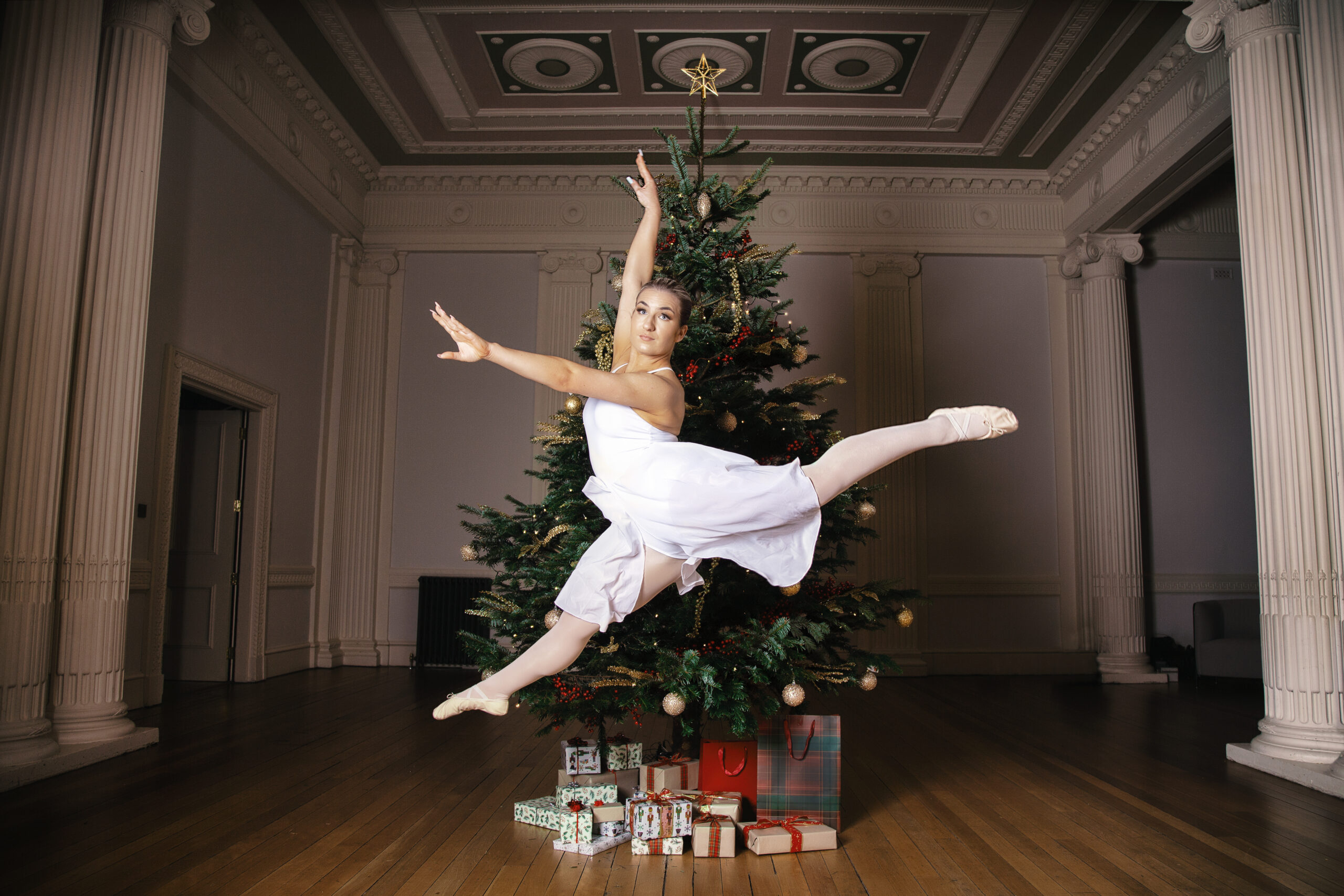 BBC ALBA has launched its Christmas and New Year schedule with a fabulous selection of Festive content.
BBC ALBA is set to be the channel of choice this Christmas with a mix of programmes for the whole family, the centre piece of which will be the traditional ALBA Hogmanay ceilidh – socially distant but live, and simulcast on BBC Radio nan Gaidheal and worldwide via the BBC iPlayer.
Across the festive period, BBC ALBA will offer a wealth of personal stories. In NY2SY broadcaster Niall Iain MacDonald recounts his incredibly dramatic and life threatening experience as he set out to row across the Atlantic.
Two special documentaries, Dystonia: Beatha air Fhiaradh and Lipoedema – Lorna's Story, share moving and candid testimonies from two people with life-changing illnesses. For almost 40 years, DK MacPhee has lived with dystonia, leaving him unable to straighten his head. This has impacted on many aspects of his daily life. Lorna Taggart from the Isle of Skye has spent a lifetime battling the condition lipoedema; a fat cell disorder for which there may be life-changing surgery.
At this time of year, we all look forward to watching the very best films, and courtesy of Cinema Gadelica presented by Patsi MacKenzie, we will discover some fascinating film trivia about the famous and infamous filmmakers who have been drawn to the spectacular scenery of Scotland, even when masquerading as exotic locations in films ranging from James Bond to 2001: A Space Odyssey.
Seasoned comedy writer Iain Macleod, known from the hit Canadian series Trailer Park Boys brings us two quirky Gaelic short films, both shot in Nova Scotia. The Espresso Machine and The Unhappy Pioneers deal with awkward situations and even more awkward individuals.
BBC ALBA programmes will also showcase professions, passions, traditions and phenomena rooted in and linked to the Highlands and Islands with fisherfolk, blacksmiths, poachers and amateur rally drivers as well as the elusive Aurora Borealis all under the spotlight.
And there is plenty programming to keep youngsters entertained during the holidays. Starting with a powerful and touching animation, Sol. On Christmas Day, treats include the much-anticipated new Julia Donaldson animation, Zog, and the real-life adventures of Lena, a young crofter in the Isle of Harris, who is on a special mission!
To finish the year, catch the gorgeous animated film from Studio Ghibli on its UK premiere, Ronja, the Robbers Daughter, written by the creator of Pippi Longstocking, on New Year's Eve from 6pm.
Later that evening we will take a wry look back at the year that was in Siud Agad E 2020 (There goes 2020) followed by Cèilidh na Bliadhn' Ùire hosted by Cathy MacDonald in Glasgow and Niall Iain MacDonald in Stornoway. They will be joined by some special international guests alongside Trail West, Sian, the Glenfinnan Ceilidh Band and Peat & Diesel who usher out the old and welcome the new in style.
BBC ALBA's Head of Service, Margaret Mary Murray, said: "We are sure our special selection of programmes will offer the best company over the coming weeks with stories of interest, intrigue and inspiration. There will be time for reflection, reminiscing and joyous celebration as we invite you to join us each day this Christmas on BBC ALBA"
Find more information about the festive schedule here
Nollaig Chridheil agus Bliadhna Mhath Ùr bho BBC ALBA! / Merry Christmas and a happy New Year from BBC ALBA!