The first series of the Harris Tweed-based drama aired on BBC ALBA over six parts in January and February of 2023 and became an instant favourite with audiences.
Writers Patsi Mackenzie and Catriona Lexy Campbell have begun the script writing process for a second series, picking up on the cliff-hangers at the end of series one of An Clò Mòr and the first round of filming in the Western Isles is scheduled for May.
From mysterious arrivals to illicit love affairs and a family on the brink of collapse, series one of An Clò Mòr was punctuated with super-charged, tension-filled moments and had audiences hooked with bold tales of passion, rivalry and intrigue.
The first series was set around MacSween's Mill – a traditional family-run tweed business in crisis – where a skeleton workforce were clinging onto their jobs by their fingertips, with time running out for mill owner, Seumas MacSween (Ewan MacKinnon). Series two will determine what's going to happen to Seumas and the mill.
In a desperate attempt to bail out his business and continue with traditional ways, Seumas sought the financial help of old family friends from Norway.
Norwegian businessman Johan Furseth (Fredrik Malte Petersen) arrived on the island full of swagger and cut-throat business plans but soon clashed with mill manager, Sìleas MacSween (Erica Morrison).
Old resentments and underlying tensions in the MacSween family were unearthed, delivering a host of gripping, contemporary storylines. Expect more of the same in series two as we wonder how the mill is going to survive.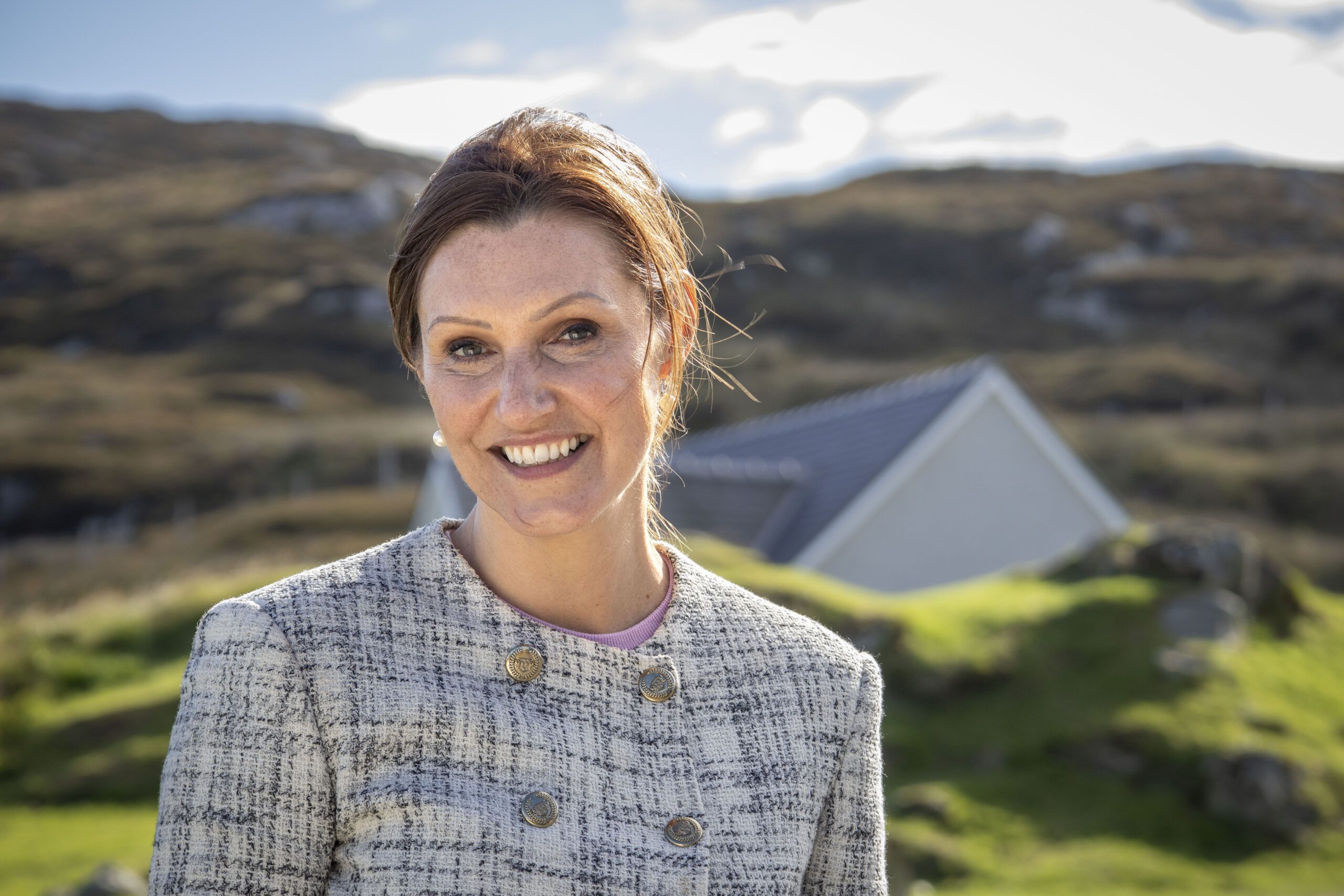 Erica Morrison as Sileas MacSween.  © Sradag Creative / Solus Productions/ MG ALBA.
The rich colour palette of the Harris landscape, the atmospheric soundtrack of fast-paced looms weaving rich and textured tweed and a family teetering on the brink of collapse will, once again, provide a vibrant backdrop for this stylish drama.
Produced by Solus Productions, executive producer/director, Tony Kearney, is delighted to have a second series confirmed for next year and can't wait to bring viewers back into the picture about the goings on in the fictional village of Gàirneabhal.
Tony Kearney said: "We have been utterly overwhelmed with the positive response to series one of An Clò Mòr.
"TV audiences really identify with the strong characters, the colourful vistas and the bold storytelling. There is clearly an appetite out there for this kind of drama and we are delighted BBC ALBA are affording us the opportunity to make a second series."
Executive producer Jim Webster said: "Solus is thrilled to have been given the go ahead to create a new series of 'An Clò Mòr' for BBC ALBA.
"The reaction to S1 has been fantastic and we are already having lots of fun in the story room making sure all the drama will continue in style for the MacSween clan in series two.
"We were extremely fortunate to work with such a talented cast and crew in series one, as well as experiencing wonderful co-operation from the community in Harris, Scalpay and Lewis. Suffice to say, we can't wait to return this May to film the next chapter."
Writer Patsi Mackenzie said: "An Clò Mòr offered up a tantalising array of strong characters, standing by to have their stories told.
"The twists and turns across generations, are the real driving force. And it's thrilling to create fresh drama, set and filmed in a landscape known to me all my life."
MG ALBA executive producer Bill MacLeod said: "An Clò Mòr is a cornerstone of BBC ALBA's output and so MG ALBA is delighted to fund and commission a second series of this punchy drama.
"A colourful series full of twists and turns has kept viewers on the edge of their seats. We left the first show on a cliff-hanger and are excited by the prospect of more revelations and surprises to come.
"An Clò Mòr has been a game-changer for Gaelic-language drama and has opened the door to a wide and appreciative audience."
All episodes of An Clò Mòr series one are available to watch on BBC iPlayer.