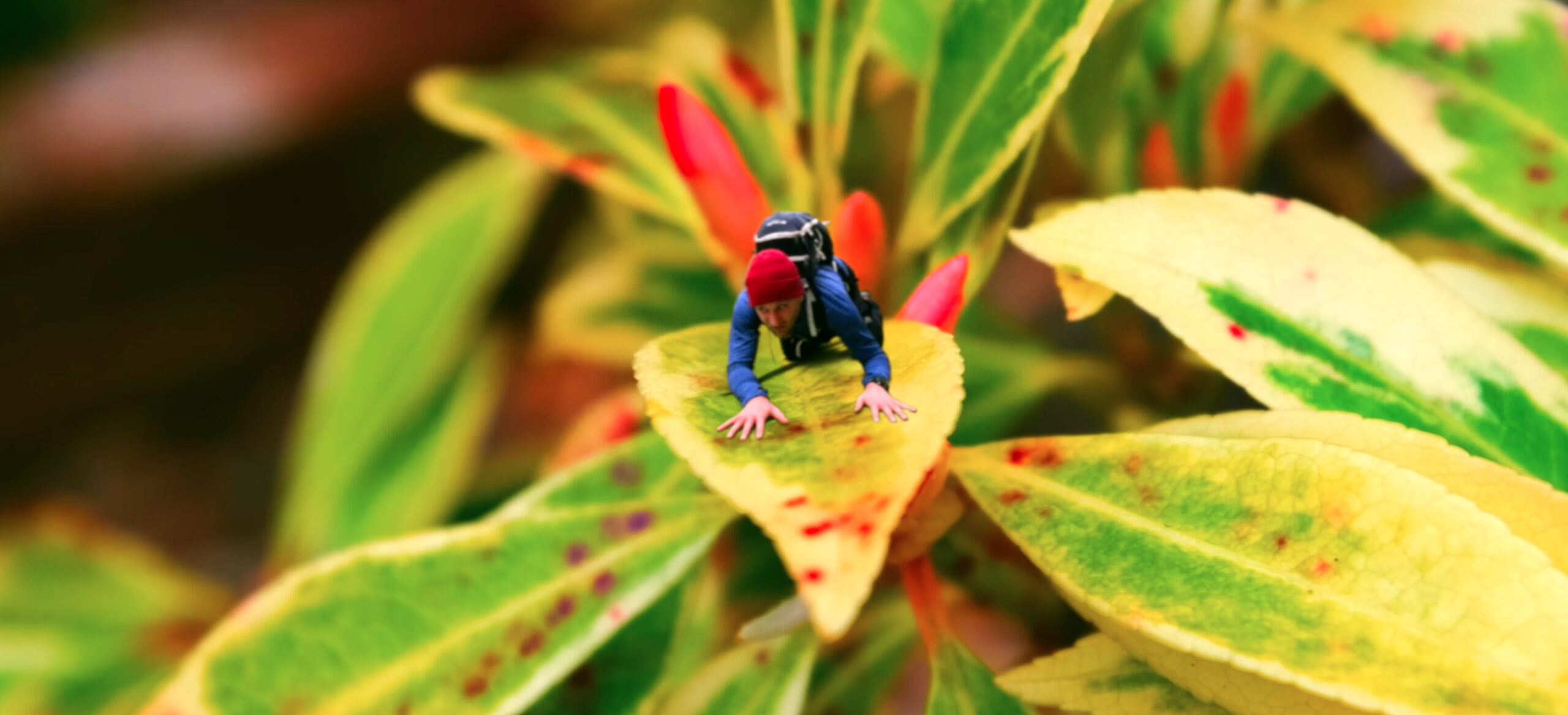 A film by a wild-swimmer and all-round outdoors enthusiast exploring how lockdown made him feel has scooped a major award at FilmG 2021, the Gaelic Short Film Competition.
Highlander Calum Maclean (32), a photographer and TV presenter, reflects on the strangeness of the Covid-19 lockdown and expresses his frustration at feeling stuck at home 24/7 in his film Am Bruadar.
It shows the filmmaker shrinking down to enjoy an epic, poetic adventure around his garden to reflect how his world feels a lot smaller because he's unable to travel as far as he normally would.
Calum said: "I'm surprised and very pleased to win. I spent so long working on the film that for a while I actually hated the end product!
"I filmed myself on green screen and then got footage around the garden, and not a lot of it worked. But eventually it came together and looked semi-legit, and I can watch it again now!
"I think the FilmG Awards are brilliant, especially this year, when we've been stuck inside, it's been important to stay creative. I love seeing so many young people making films, too. You never know what they will do after that initial spark.
"It's also great to see young people using Gaelic outside of school, for something creative. I think that's important."
The award winners were revealed tonight (Friday, March 19) via a specially made TV show hosted by FilmG and BBC ALBA stalwarts Fiona MacKenzie and Niall Iain MacDonald.
This year's competition received a record 104 entries, across 17 categories (spanning both open and youth), with a total of 41 films shortlisted.
A youth film spoofing the morning news programmes of BBC Radio Nan Gàidheal has won the People's Choice category. Thairis na Maidne by Jonathan MacDonald and Lachlann MacLeod, shows the children acting as radio hosts – and pensioners – as they bring local headlines from Staffin in Skye.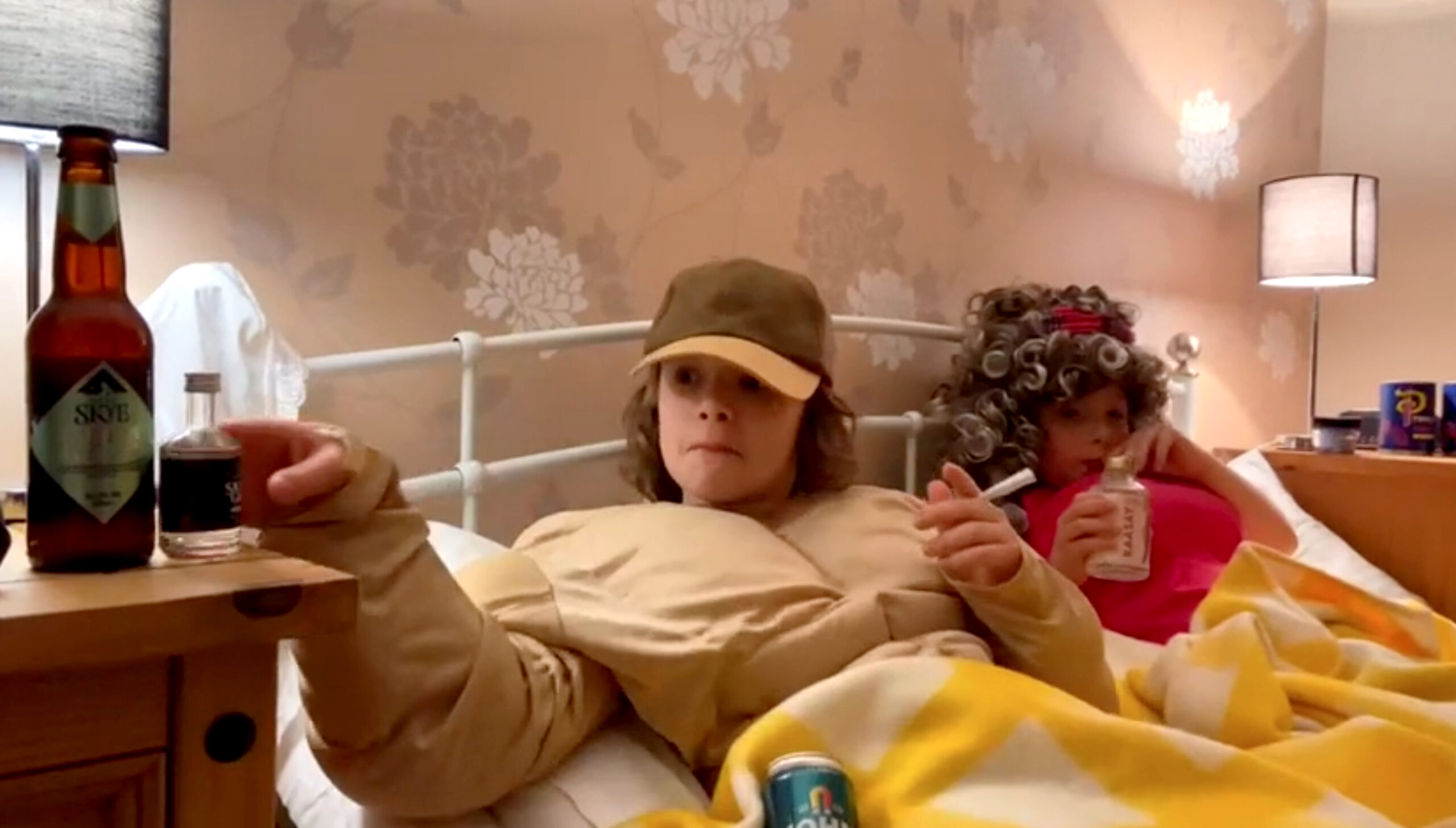 This film, made by young actors from the north end of Skye, received three separate awards on the night proving it was both a public and judge's favourite. Although, as we heard in the programme young actor Lachlann is more focussed on a career as a crofter rather than on the small screen!
Urras Oighreachd Ghabhsainn (Galson Estate Trust), from the Isle of Lewis, have retained the Best Community Film award they got last year. While 2020's effort dealt with climate change, this year's effort, Sgìre le Spiorad looks at a how a local shop helped pull the community together during lockdown.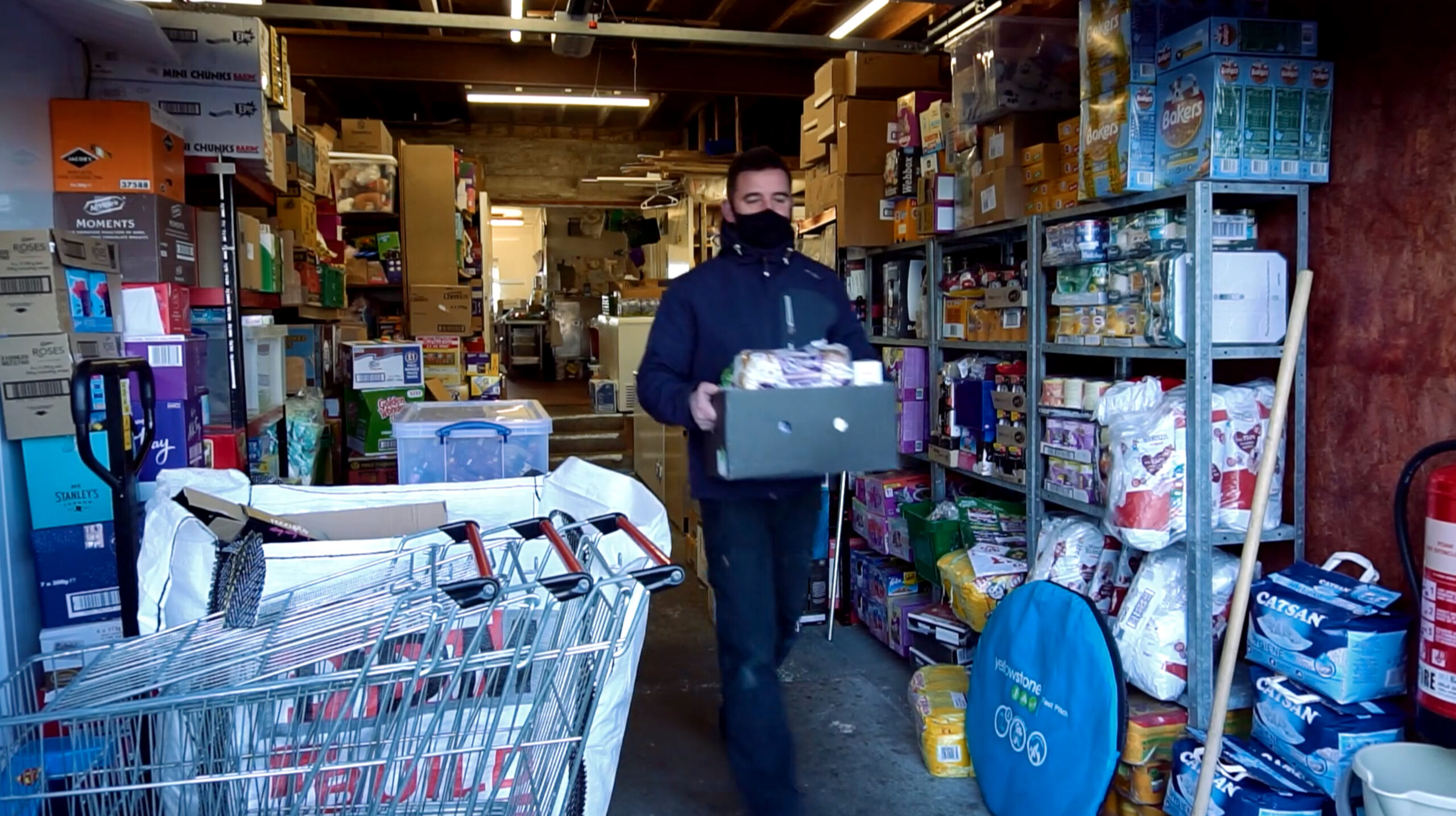 Their film tells the story of Cross Stores, who started doing local deliveries of food and other essentials to vulnerable people in the community who were shielding during the pandemic and the community-owned estate filmed a short film to celebrate the owners and their staff.
There's some great music, too, with new Gaelic rapper Hammy Sgìth from Glasgow winning Best Performance with a reversioning of the Gaelic ditty Brochan Lom – a fine slice of Gaelic hip-hop spanning everything from conspiracy theories to new Gaelic catchphrases.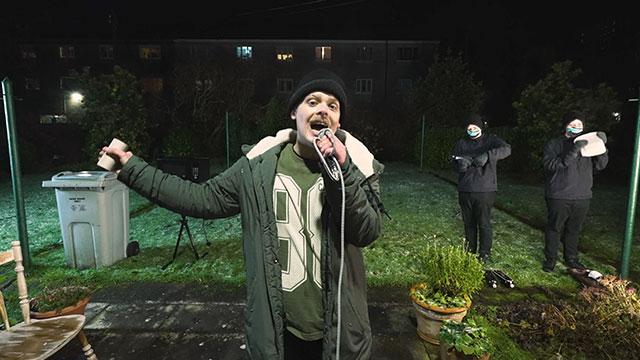 The awards will be available to view on the BBC iPlayer for the next 30 days, with a repeat on BBC ALBA on Monday evening at 10.30pm (March 22nd)
The full winners are as follows:
People's Choice Award (open across both Open and Youth categories) Thairis na Maidne by Jonathan MacDonald and Lachlann MacLeod. A take on the morning news programme on Radio Nan Gaidheal (Aithris Na Maidne).
OPEN CATEGORY 
Best Film Am Bruadar by Calum MacLean. An imaginative look on escapism and adventures through lockdown.
Best Student Film Janni, Air Muir is Tir by Innes MacLeod. A film about Janni Diez (Gàidhlig officer at Gaelic University Sabhal Mòr Ostaig and her love of the outdoors.
Best Community Film Sgire le Spiorad by Urras Oighreachd Ghabhsainn. A look at Cross Stores and the work they did through lockdown to get provisions to older members of the community. This local community group won the same award last year.
Most Promising New Director John Nicholson for Bron. A drama about a fishing bag washing up on the beach and two brothers, one of which has a dark secret.
Best Mobile Short Conntraigh by Tanca Aonghais. A look at the wildlife on the shore after the tide has gone out.
Best Performance Brochan Lom by Hammy Sgìth. Ooh aah Slainte mhath! – it's the man with the Gaidhlig rapping skills.
Best Script Aiseirigh by Fiona J NicCoinnich. A mixture of new and existing poetry set to the views of Canna.
YOUTH CATEGORY
Best Youth Group Film Na Cèicean Blasta, by Craighill Primary School in Tain. A take on Little Red Riding Hood. A wolf steals Red Riding Hood's cakes. A court case ensues and the outcome isn't as bad for the wolf as first though.
Best Film Na Cèicean Blasta, Craighill Primary School.
Best Production Claidheamh Cutach by Finlay MacDonald and Silas Brown. Two duelling strangers unite to defeat the evil queen.
Best Performance Johnathan MacDonald in Thairis Na Maidne.
FilmG Gaelic award for fluent speakers Thairis Na Maidne . Jonathan MacDonald and Lachlann MacLeod. 3 awards in total for this film.
FilmG Gaelic award for learners Sealladh Ùr by Sgoil Bhàgh a' Chaisteil. A young woman struggles to read, but her view is transformed with the help of a friend.
International Representative Aonaichte by Nuala MacDonald. A look at loneliness and the power of friendship.
Best Documentary Bhon Làimh Chun a' Bheòil by Eoin Cuimeanach. A documentary about catching and eating your own food.
Best Young Filmmaker Tadhal Air Taibhsean by Finlay Morrison. A ghost hunt in a spooky old house.
For more information, www.filmg.co.uk
Further updates can be found on FilmG's Social Media Channels:
facebook.com/filmgalba/
instagram.com/filmg_alba/
twitter.com/FilmGAlba