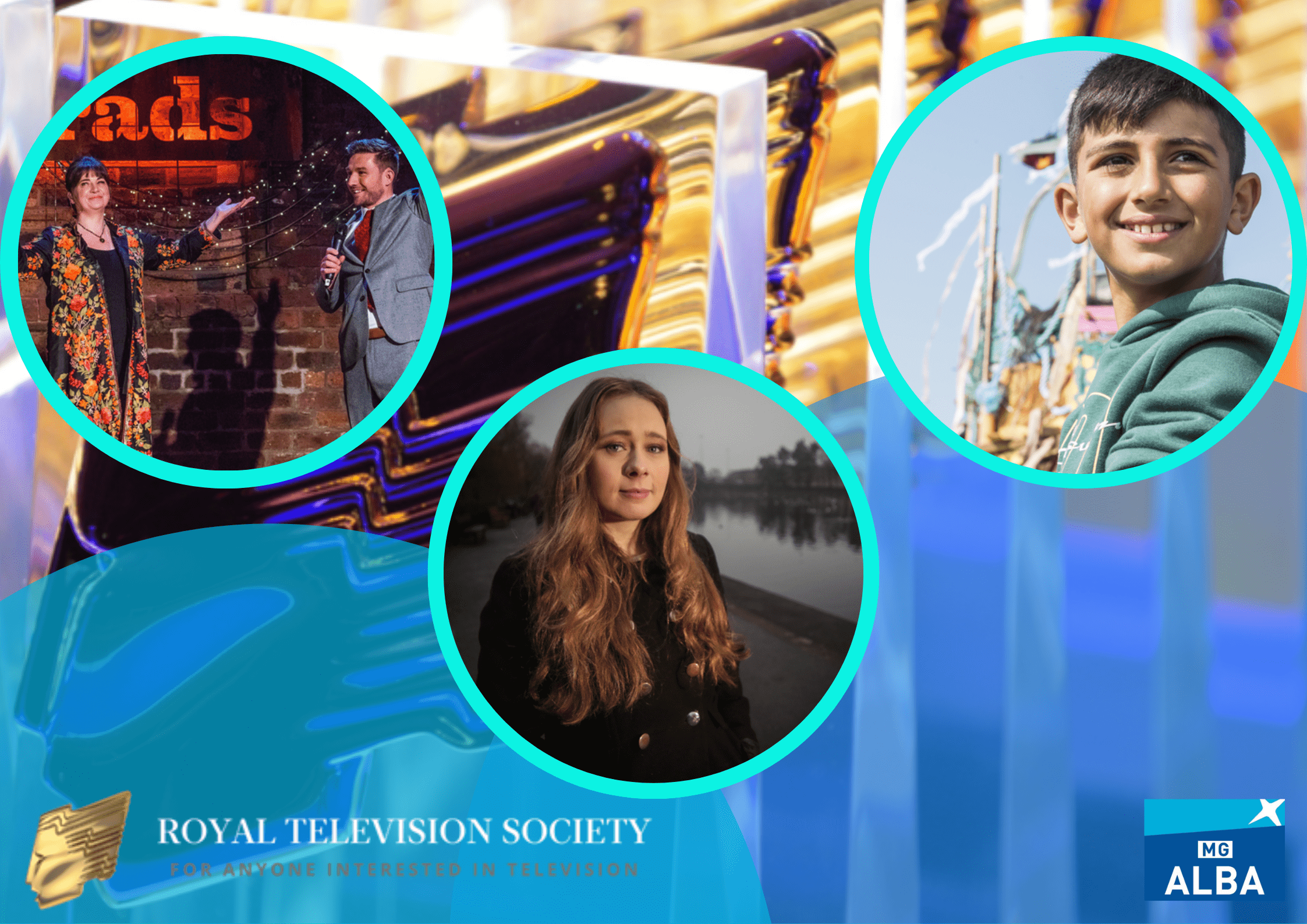 BBC ALBA took home three hotly contested trophies at last night's Royal Television Society Scotland awards ceremony in Glasgow.
Taking home the Documentary and Specialist Factual: Arts award was the poignant documentary Ceòl is Cràdh, produced by Sgeul Media. Presented by singer Mischa Macpherson, the award-winning programme openly and honestly explores struggles with mental health in the music industry.
Judges were unanimous in their decision to award the Children's Programme trophy to heart-warming short children's drama Cùm Sùil Orm. The film, produced by Isle of Lewis based indie Corran Media, was written by Will Murray – who was also nominated in the best writer category – and starred an incredibly talented group of island children.
In the Live Event category, Na Trads from BEEZR Studios came up on top for its high-quality coverage of the finest traditional music in Scotland. The event was produced during the challenges of the Covid-19 pandemic in partnership with Hands Up For Trad and was presented by Mary Ann Kennedy and Alistair Heather.
Margaret Cameron, Director of Content at MG ALBA said:
 "We are extremely delighted to see 3 BBC ALBA programmes from across a range of genres take home awards at this year's RTS Scotland awards.
A huge congratulations to the teams behind the award-winning productions which shone through in highly competitive categories. These wins highlight the exceptional skill, talent and creativity across Gaelic media and we're so proud of all nominees and award winners."
Mischa Macpherson, Singer and Presenter of winning documentary Ceòl is Cràdh said:
"There was an important story to be told in Ceòl is Cràdh and I'm delighted that the team's hard work has been celebrated by the RTS judges. It was a privilege to speak so openly and honestly with some of Scotland's most talented musicians and I'm thankful that their stories have been shared and recognised."
John Murdo MacAulay, Director of children's drama Cùm Sùil Orm said:
"I'm honoured that our film has been recognised with such a prestigious award against such tough competition. I'm so grateful to the BFI Young Audiences Content Fund and the Eurovision Broadcasting Union for making this happen, to all the creative talent involved – and, of course, to the children and their families who took part."
Alasdair MacCuish who picked up the Live Event award for Na Trads said:
"Live music brings people together and it's a huge honour to bring our Scottish traditional music and culture to screens throughout the country through Na Trads. A huge thanks goes to all of the talented individuals who make the production a success, to the incredible musicians who are the real stars of the show, to Simon Thoumire and our friends at Hands Up For Trad, and to the RTS judges who recognised the unique warmth and cultural importance of this special event."