Enjoy a fabulous offering of festive programmes with love from BBC ALBA.
From must-see dramas and nostalgic documentaries to live music and, of course, plenty of festive fun, BBC ALBA is the perfect place to be this Christmas.
Some magical treats await on Christmas Eve starting with Clò Beag Chirsty Bella which tells the tale of a little girl from Harris who wants to produce her own tweed.
There's nostalgia aplenty in Oidhche Gun Tàmh | Lewisian Nights which delves into the music scene in Lewis. From the halcyon days of the 1960s to the present day, local musician Iain "Spanish" Mackay takes a fond look over the years and wonders what the future holds.
Bringing Christmas Eve to a close, an Alleluia! Christmas special from the magical Coats Paisley features a selection of much-loved carols, seasonal hymns and personal reflections presented by Iain MacKinnon.
Spend Christmas Day with Padruig MacCuinn (Gàrradh Phàdruig) and Coinneach Macleod (aka The Hebridean Baker) at their family hut on the Isle of Seil in Nollaig sa Bhothaig.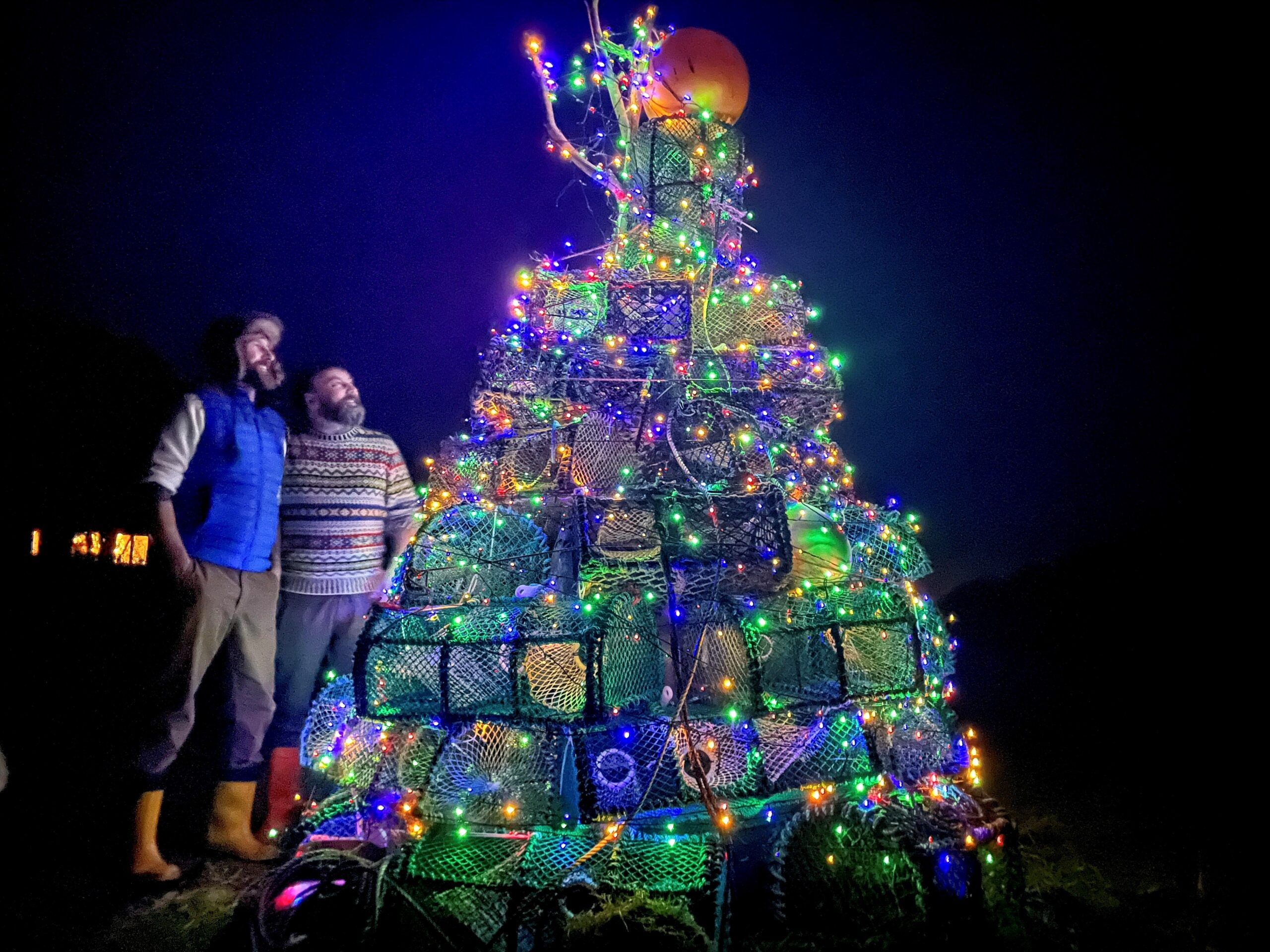 Peter MacQueen, his partner Coinneach MacLeod and their Westie Seòras celebrate Christmas at the family hut in Argyll in 'Nollaig sa Bhothaig'
With help from their guests and Seòras, the faithful Westie, Pàdruig and Coinneach transform their simple hut into a sparkling winter wonderland – the perfect location for a traditional Christmas of mistletoe and wine, music and song, love and laughter.
Also featuring on Christmas day is Dad Sam Bith (Every Dad) – a heart-warming story of an imaginative boy – Mason – who, curious about his absent father, manages to find three very different dads.
From the make believe to the very real, Barraigh gu Barcelona lifts the lid on the life of 10-year-old Alanna, a fashion model from the Isle of Barra who is in high demand for some of Europe's biggest clothing brands.
Boxing Day brings another magical children's programme in animation Yoyo & The Little Auk – accompanied by a beautiful score from the Royal Scottish National Orchestra, it tells the tale of a little auk that gets separated from its flock.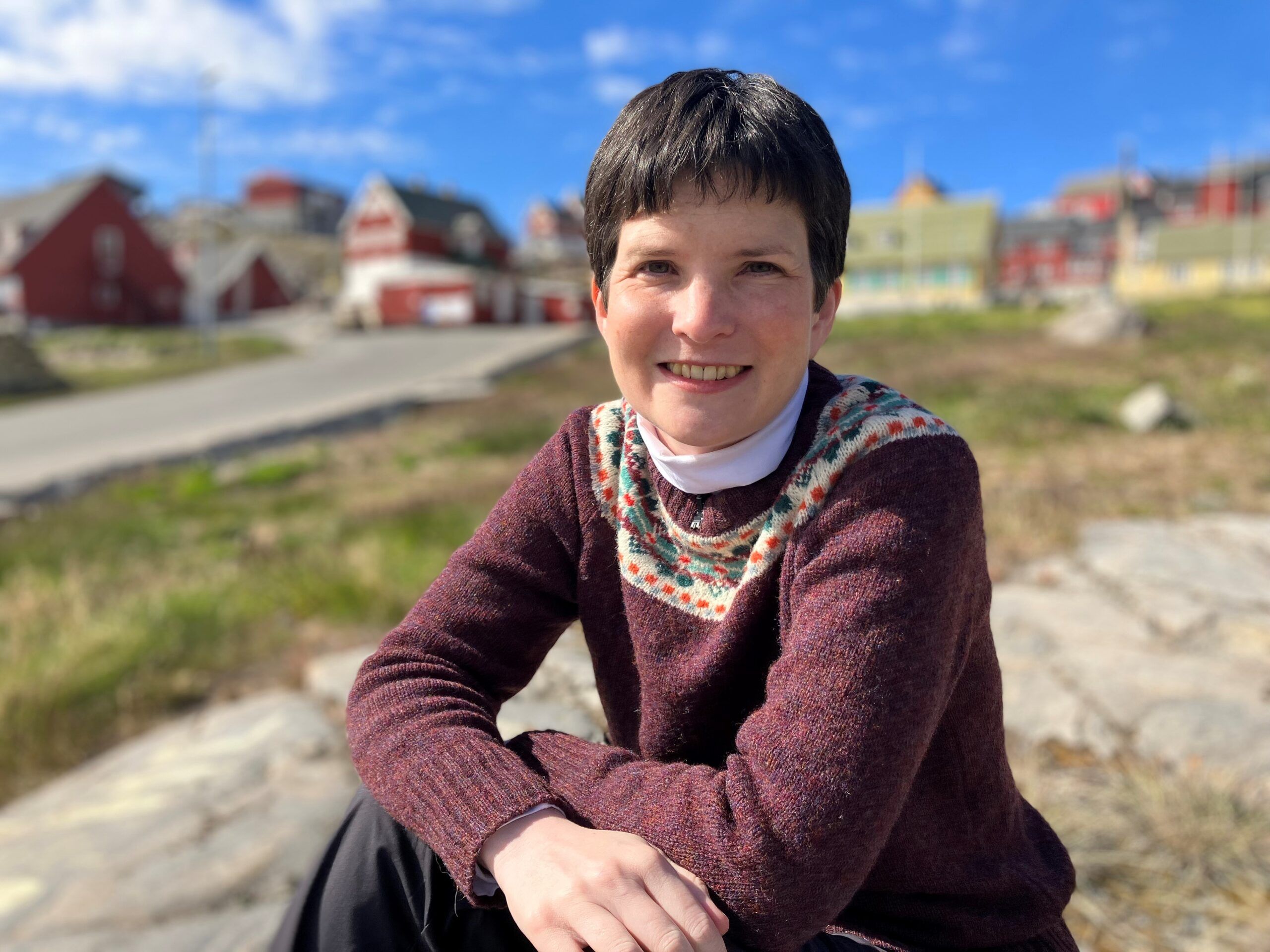 Kirsty MacDonald makes an incredible trip to Uummannaq in Greenland
Beautifully-shot documentaries Dùthchas and Greenland – Sgeul Isobel Wylie Hutchison transport viewers to different places and times.
Dùthchas uses previously unseen archive footage from the '60s and '70s set to a specially-composed soundtrack by Donald Shaw to tell the poignant and emotive story of migration and cultural loss in the island of Berneray.
Greenland – Sgeul Isobel Wylie Hutchison spreads its wings further as Kirsty MacDonald follows in the footsteps of her pioneering Scottish adventurer relative Isobel Wylie Hutchison. From Scotland to Uummannaq in Greenland, Kirsty meets people whose relatives were photographed by Isobel in the 1920s.
On Hogmanay Deilbh Dr Hay explores another pictorial legacy, this time that of Dr John Hay from Uig on the Isle of Lewis; there's more fabulous archive to be seen in a celebration of 25 years of the HebCelt Festival and OMC! returns with a brilliant new comedy series.
BBC ALBA's cèilidh, hosted by Cathy MacDonald and Niall Iain Macdonald, will bring in the new year in the company of a brilliant array of musicians and guests in Mallaig.
The music continues with Barrowland Roar as the likes of Gun, Amy MacDonald and Travis talk about their experiences of the famous venue on New Year's Day.
And 2023 continues in dramatic fashion as a fresh, new six part drama series An Clò Mòr premieres.  From mysterious arrivals to illicit love affairs and a family on the brink of collapse, An Clò Mòr promises super-charged, tension-filled moments.
And we hear about what is was really like in, Trusadh: Muinntir a' Mhuilinn/Mill Yarns – where ex-mill workers reunite to reminisce about this important island industry.
The BBC ALBA festive schedule also features a powerful documentary Mise is ADHD; a celebration of Aonghas Dubh MacNeacail in his 80th year and a host of kids programmes such as Ernest and Celestine, Father Frismas and The Smeds and the Smoos.
For more information please refer to the full BBC ALBA festive schedule here