New series set to broadcast in Scotland and Ireland explores the science and stories behind universal element – the rain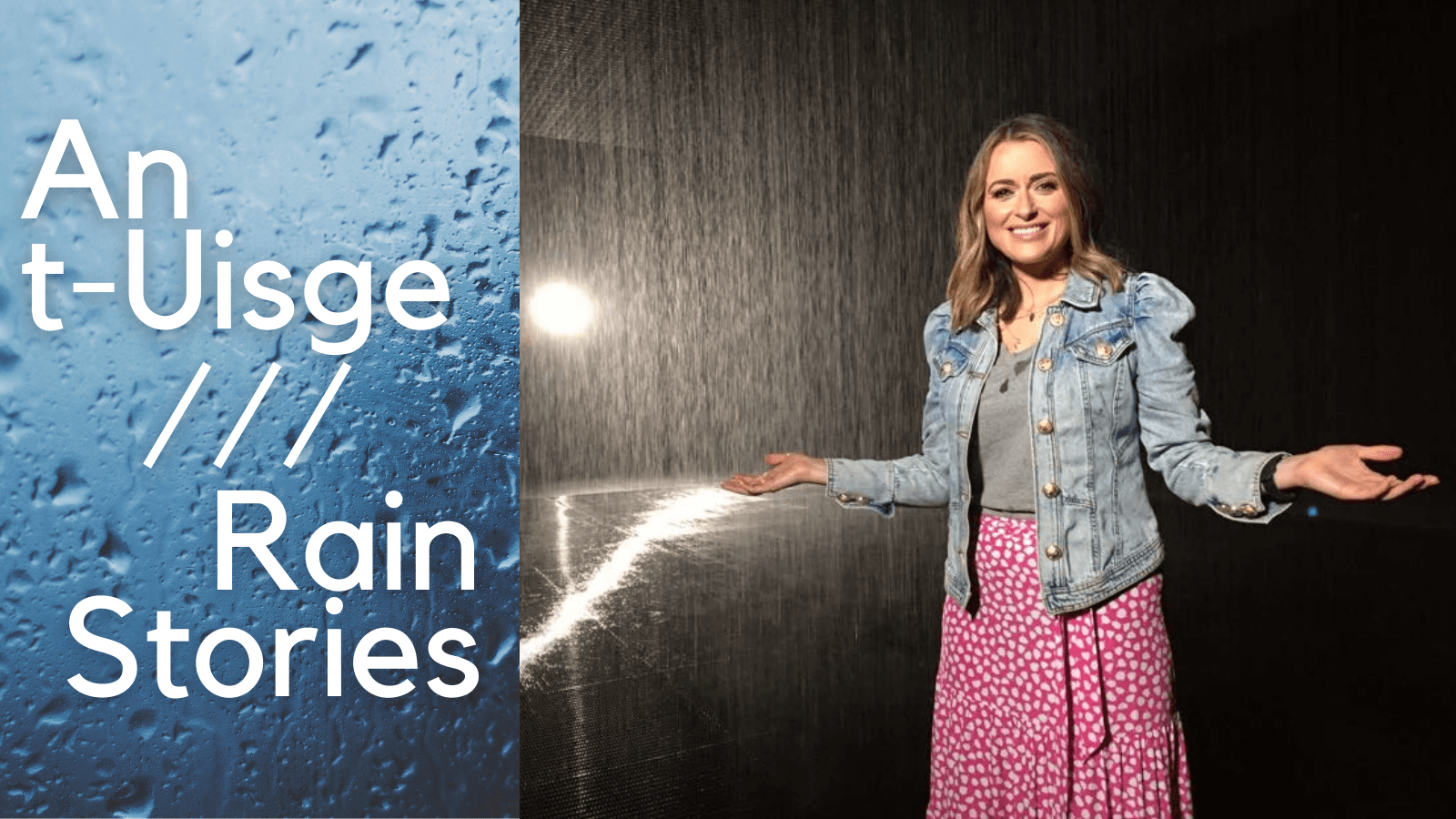 A revealing three-part series is the latest in a number of collaborations between BBC ALBA and TG4 dealing with international stories.
Presented by Anne McAlpine (Anne Lundon) (Landward, BBC News) for BBC ALBA, An t-Uisge / Rain Stories explores how rain has influenced our cultures and traditions since time began.
Scientists study it, communities pray for it and governments have tried to control it; An t-Uisge / Rain Stories asks what rain actually is, and why it's more important now than ever as the world deals with the climate crisis and looks for solutions.
The Atlantic fringes of Ireland and Scotland are infamous for their rainfall, but it's these downpours that we have to thank for much of the regions' produce.
In Raasay, off the coast of Skye, Anne visits the distillery to see if, as the saying goes, today's rain really is tomorrow's whisky.
But Anne discovers that the rain doesn't always bring good tidings when she visits the National Trust for Scotland's Hill House in Helensburgh. Right on the edge of Argyll's coastal temperate rainforest, the Hill House is now undergoing a costly recovery after decades of rain damage.
In the series, viewers will learn that the survival of this iconic Charles Rennie Mackintosh masterpiece relies on the protection of a huge breathable suit of armour which encases the historic and beautiful building.
We also see traditions often used to keep the rain at bay. In Ireland, a statue of the Child Jesus, known as the Child of Prague, is placed in the garden on the eve of a wedding in the hope of clear skies for the following day.
Other Scottish stories in the series include: Prof. Mark Sutton and Netty Van Dijk of the UK Centre for Ecology & Hydrology, who show Anne their unique experiment to monitor Nitrogen pollution, which gets into rain from farming and car emissions. Dr. Edward Graham, of University of the Highlands and Islands, discusses acid rain and Gordon Cameron, of Applecross, shows Anne how the community has used its abundant resource – rain – to create a community hydro scheme.
Anne also meets Michael Begg, an award-winning East Lothian sound artist collecting rain sounds to make music to highlight Climate Change.
Light Water Is Black Water, a commission from the Ocean ARTic Partnership, was created using rainfall data combined with rain sounds.
Michael is filmed recording the sound of rain as it hits the trees in a forest and in a variety of containers, from a copper pot to a Tibetan singing bowl.
Other highlights of the series, which was also funded by Screen Scotland, as well as NI Screen's Irish Language Broadcast Fund, TG4, LIC in China, Creative Wales and distributed by TVF International, include eye-catching rituals from around the world – to call rain and to ward it off – two of them involving weddings!
In Assam, India, the wedding of two frogs is a highly colourful annual event to summon the monsoon rains.
Anne said: "We have an abundance of rain in Scotland and growing up in the west I'm well used to being out in all seasons, for work and pleasure. Working on this series was so interesting; digging deeper into the science and the stories – of which there are many!- behind rain was a topic I'm very interested in – as most Scots are!"
At the National Center of Meteorology in Abu Dhabi, Anne met some of the scientists involved in seeding the clouds – a type of weather modification that aims to increase the rain in this desert country.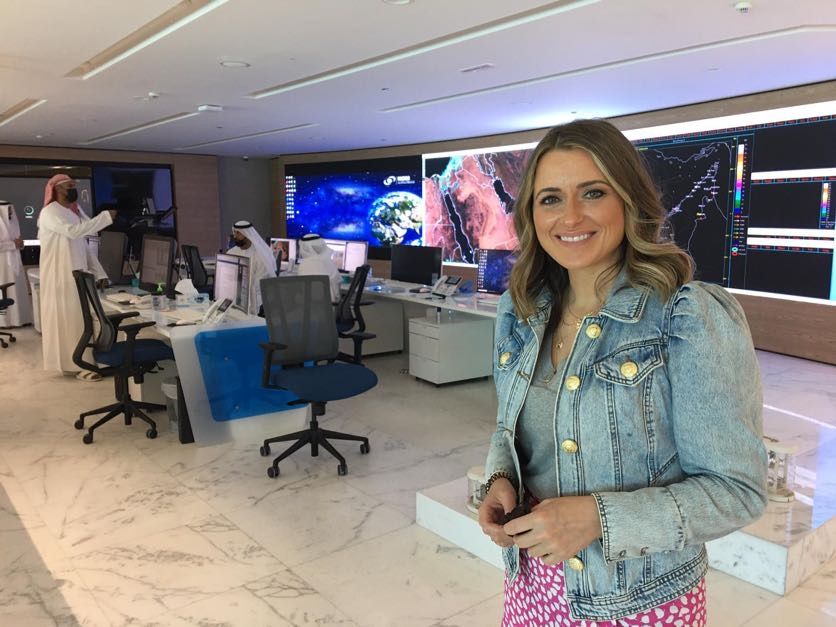 She adds: "It was amazing to learn about how the UAE as a country addresses its water shortage."
Anne also travelled to Sharjah in the UAE, to an art installation where you walk under rain, but don't get wet!
Rain Room is a hundred square metre field of perpetually falling raindrops. When you walk into the room, network sensors in the floor cut off the supply of water from above, letting you wander through the downpour without getting wet.
Anne says: "It was a very unusual experience. As the sun is beating down in the desert outside you step into this darkened room filled with pouring rain! It was really cool."
The MacTV /Cwmni Da / Below the Radar / LIC co-production series features stories from Scotland, Ireland, India, USA, Kenya, China and the United Arab Emirates.
AN T-UISGE / RAIN STORIES begins on BBC ALBA on Wednesday, April 6 at 9pm. Each programme will also be available to watch on the BBC iPlayer for 30 days afterwards.
Gaelic Media recognised with 14 nominations for Celtic Media Festival 2022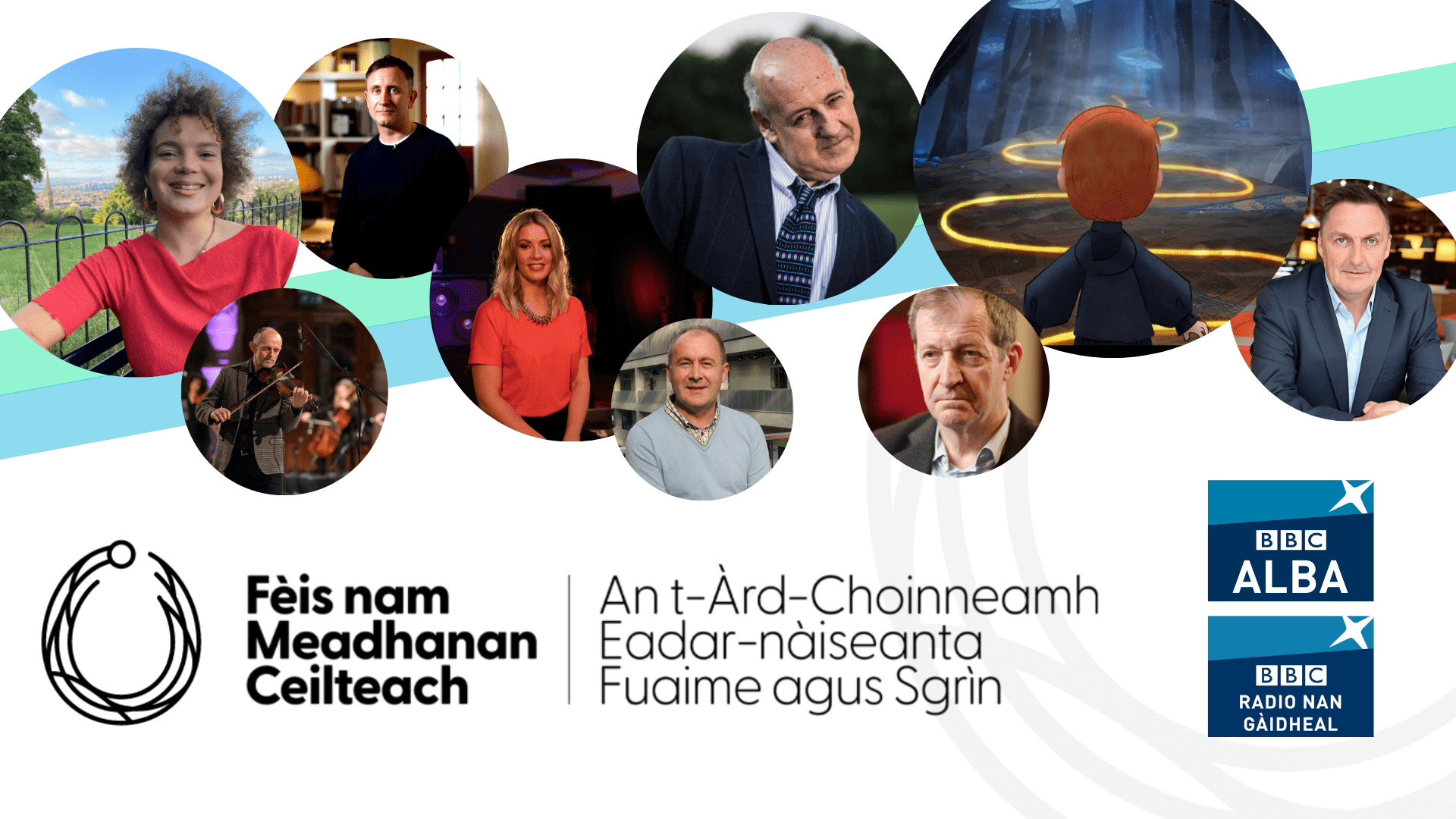 BBC ALBA and BBC Radio nan Gàidheal content has today been recognised for its high quality with 14 nominations across the categories at this year's Celtic Media Festival.

Highlights include landmark documentary Trusadh: Afro-Gàidheil, (MacTV) in which musician and actor Cass Ezeji explores her cultural identity as a young Gaelic speaking Black woman in Scotland, which has been nominated for both best episode in a Factual Series and is also in the running for the coveted Spirit of the Festival award.
BBC ALBA's ever popular traditional music coverage has also been recognised, with lockdown made Cuirm @ Celtic: Duncan Chisholm (Beezr Studios) securing a nomination in the Live Music category. Continuing the music theme, HG Productions' documentary God Save the Quine, looking at some of Scotland's best female musicians and their rise to fame has secured a nomination in the Factual Entertainment Category.
Independent production company Sgeul Media, based in Glasgow, has received two nominations for it's poignant and important documentaries; Dystonia: Beatha air Fhiaradh follows the story of DK MacPhee, who has suffered for most of his life with the condition dystonia, and his search for treatment, and Ceòl is Cràdh examines the mental toil that the music industry can have through the eyes of some of Scotland's premiere traditional musicians.
BBC Radio nan Gàidheal content has also been recognised with 6 nominations, including its insightful coverage of the Euro 2020 tournament Ailig aig na Euros, landmark short radio drama Danns a' Rathaid and detailed retrospective look at the collapse of the BCCI bank Staing BCCI – 'S Iomadh rud buidhe 's chan e an t-òr.
The winners of this years coveted Celtic Media Festival Torc Awards will be announced in June at the International Summit of Sound and Screen in Quimper, Brittany.
A full list of BBC ALBA and BBC Radio nan Gàidheal nominations is available below, but for more information, head to https://www.celticmediafestival.co.uk.
BBC ALBA Nominations
BBC Radio nan Gàidheal Nominations
Factual Entertainment

God Save the Quine

History

Teàrlach Ceannadach: A Good Man Speaking

Music

Cuirm @ Celtic: Duncan Chisholm

Children's

Alba Eagalach – Witch Trials

Sol

Factual Series

Trusadh – Afro-Gàidheil

Short form

Ardan 's Aineolas: Soidhnichean

Arts

Ceòl is Cràdh

Single Documentary

Beatha air Fhiaradh

Spirit of the Festival

Trusadh Afro-Gàidheil

Radio Music Programme

Siubhal gu Seachd

Radio Documentary

Ailig aig na Euros

Staing BCCI- 'S Iomadh rud buidhe 's chan e an t-òr.

Radio Sports

Spòrs na Seachdain

Radio Drama

Danns a' Rathaid

Radio Station of the Year

BBC Radio nan Gàidheal
Transformational Gaelic learning initiative SpeakGaelic steps up to Second Stage
Having had over 250,000 plays of its media content since the launch of its first stage last year, the SpeakGaelic multiplatform learning project now moves to its second stage.
This will see it offer its unrivalled multiplatform Gaelic learning materials to Gaelic users who are ready to take the next step in their Gaelic journey.
SpeakGaelic offers a unique integrated learning model, with the content and progression based on a European standard (Common European Framework of Reference for Languages). The materials which form its foundation are authored by the National Centre for Gaelic Language and Culture, Sabhal Mòr Ostaig.
Programmes are available on BBC iPlayer, BBC Sounds as well as on the BBC ALBA channel, and its presence on YouTube ensures global availability. Self-guided online learning is possible through the SpeakGaelic website, alongside all of the classroom materials. SpeakGaelic is also supported by imaginative social media content.
Face-to-face learning is also available, with local Gaelic classes and tutors adopting SpeakGaelic as the backbone to their teaching, catering to those seeking a more structured learning environment with additional media content providing an even more immersive experience.
SpeakGaelic is being delivered by a partnership between MG ALBA, Sabhal Mòr Ostaig and the BBC, and is funded by Bòrd na Gàidhlig, the Scottish Government, MG ALBA and the BBC.
The first stage of the project (A1), aimed at complete beginners, was launched in October 2021, and now the second stage (A2), aimed at both A1 graduates and those who have previous knowledge of Gaelic but need a refresher, launches today, March 14.
BBC presenters and social media stars, Joy Dunlop and Calum Maclean lead SpeakGaelic.
Joy Dunlop, from the village of Connel in Argyll, is familiar to many who watch BBC Scotland and BBC ALBA as a regular weather presenter, musician and programme contributor.
Calum Maclean is known to social media regulars for his outdoors content (including his unforgettable 'midge challenge') and in BBC ALBA's Dhan Uisge, he showcases his passion for wild swimming in the seas, lochs and rivers around Scotland.
Iseabail Mactaggart, SpeakGaelic Project Director and Director of Multiplatform Content at MG ALBA, said: "SpeakGaelic is the biggest project ever aimed at helping adults take up – and improve – their Gaelic and aims at being a game-changer for the learning and usage of Gaelic.
"It's hugely important that we make it as easy as possible to learn Gaelic, and for those who already have Gaelic, to grow in confidence in its usage, and offering this multiplatform approach allows individuals, classes and institutions to choose their preferred route, with complementary content available whenever they need it.
"It's vital for the future of Gaelic – and for its role in a modern, diverse Scotland – that we build confidence in all of the language's speakers, whether they are new or lapsed or already fluent and seeking to consolidate. As each stage of SpeakGaelic comes on stream, we very much hope that all those with an interest in using their Gaelic find the material and content that suits them, wherever and however they learn, so that we help them grow in confidence."
Sign up for more information today at www.speakgaelic.scot or follow the SpeakGaelic social media pages – Instagram, Twitter, Facebook & TikTok.
Winners of Gaelic Film Competition FilmG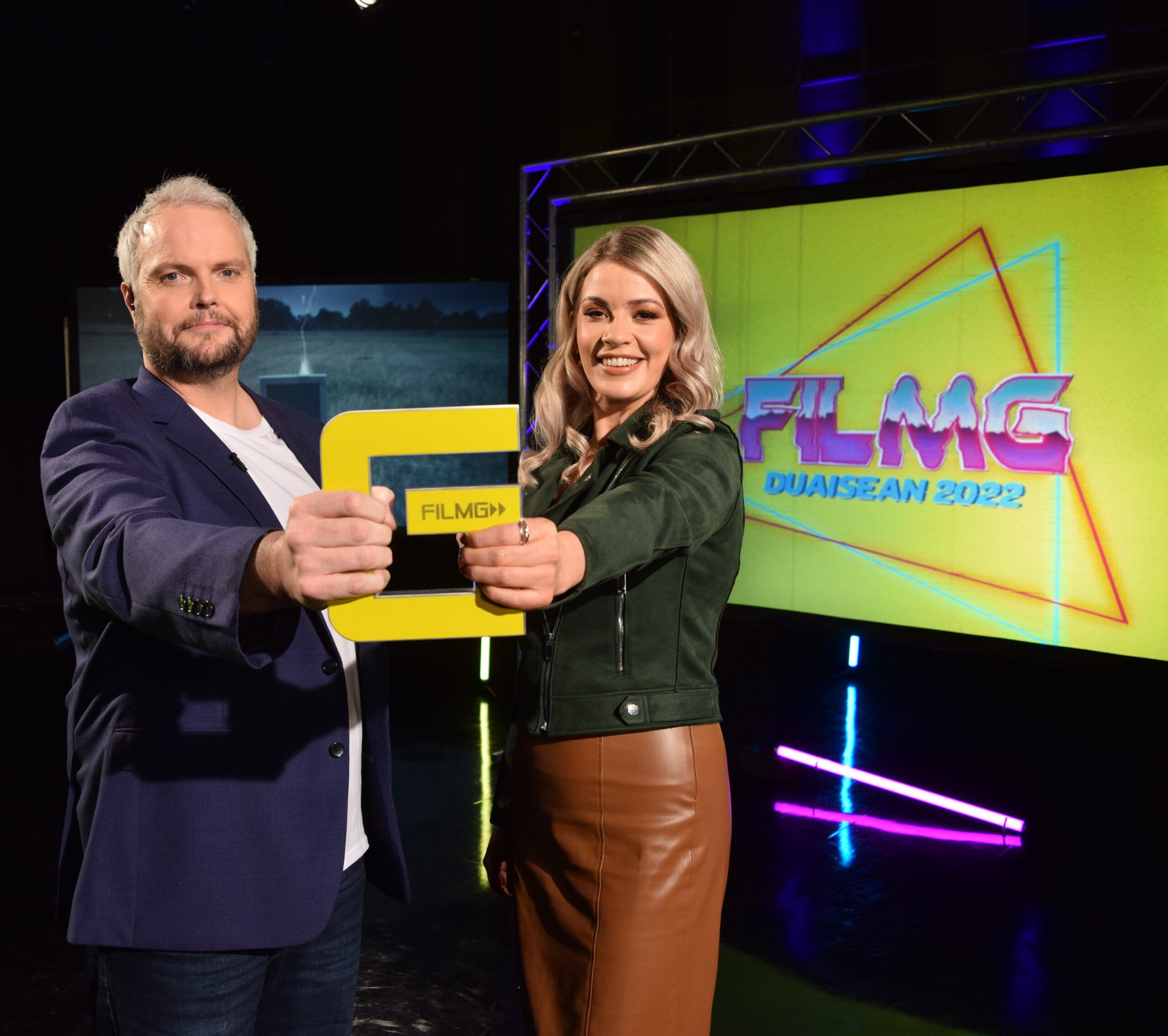 The winners of this year's prestigious Gaelic short film competition FilmG 2022 have been announced tonight (Friday, February 25) in a special awards ceremony on BBC ALBA.
Many of the winners across the 17 prize categories were brought into the FilmG studio by video link to accept their award and chat with programme hosts and competition stalwarts Fiona MacKenzie and Niall Iain MacDonald.
The specially created awards programme will be shown on BBC ALBA at 9pm tonight (Friday, February 25) and is available to watch on the BBC iPlayer for 30 days afterwards.
Films followed this year's competition theme Lorg, which means search, find or trace, and with over 90 filmmakers attempting to find the winning formula, the judges had a tough job whittling down the entries over multiple days.
Parker Dawes (14), a pupil at Ardnamurchan High School in West Lochaber, scooped three awards – Best Young Filmmaker, Best Film Fluent Speakers and Best Production, for his slapstick spy thriller Spies-R-Us.
Parker said: "We chose the spy topic because it was opposite to the film we made last year which didn't win any prizes.
"We were interested to see if an action film could get different results – and it worked! I created a storyboard and we had crash mats so everything was well planned.
"I've always loved filmmaking and I've always looked up to FilmG . I'm really happy to get these awards because my friends and I were so sad when we didn't win last year. It was great to be on that podium as a winner."
An animation by Alina Brust from Edinburgh won 'Best Film' in the Open Category, the first time an animation has won this prize in FilmG.
'An Taigh Solais' follows a shepherd who is trying to find a lost sheep and has to shelter with her flock in an abandoned lighthouse to escape a storm. Due to the pandemic Alina had no access to university facilities so she made the entire film in her bedroom.
Alina (23) said: "I'm inspired by the Scottish landscape and coastline, especially the lighthouse and the cliffs around St. Abbs, one of my favourite places. And a lighthouse is a perfect setting for a weird and spooky story.
"Making this film was a great opportunity to combine my two passions of art and languages.
"I'm so grateful that all my hard work has paid off – as a Gaelic learner it feels like such a special achievement for me."
Scooping the prize for Best Production (Under 12), Coignear air Chall (5 Lost Souls) by Sandbank Primary School in Dunoon follows five school friends as they take a spooky journey to one of the town's historic landmarks.
A film about hillwalking and scrambling as a way to get a new perspective on the world from beyond the cold, dark glens and high above the clouds, 'Thar Nan Sgòth – Beinn Eighe' (Above the Clouds – Beinn Eighe) by Anndra Cuimeanach from Gairloch secured the prize for Best Documentary (12-17).
In the Open category a short documentary called 'A' Mhuir' (The Sea) about wild swimming by the students at Sabhal Mòr Ostaig in the Isle of Skye who take part in the sport, has picked up two separate awards, Film Duthchais and Best Director (Anna Garvin).
Emily Murray (21), from Lewis, accepted the FilmG award on behalf of the class.
She said: "Taking part in FilmG was a good opportunity to practice the skills we had learned in class, such as camera, sound and editing."
Anna Garvin (23) from Oban, who is studying Gaelic in Media at Sabhal Mòr Ostaig in Skye, said: "I feel very honoured to have won this. It was my first time directing and I learnt so much about the skills needed to direct from working on this film.
"Entering FilmG was a great opportunity to use all the technical and production skills we had learnt so far to create a film that would be shown to a public audience."
'Am Buaile Dubh' which takes a look around Am Buaile Dubh on the outskirts of Inverness, has secured the Best Performance award for the film's producer and narrator, Eòghan Stiùbhart.
Eòghan (40), from Inverness, is a Gaelic teacher with over 5k followers on Instagram for his Scottish Gaelic learning videos. He's also an advocate for men's mental health.
He said: "I went to Am Buaile Dubh a lot through lockdown, it's a great place to be outdoors and get exercise. It allows me to be in a little world of my own and helps my mental health.
"For this film I wrote a monologue about what the place means to me and paired this with my own and old images and maps to illuminate the place.
"Winning this award was a surprise and honour, it was really cool to win the big metal G."
And 'Eilean Lois' (Lois's Island) by Somhairle MacIain from Kirkintilloch, East Dunbartonshire, which follows him and his girlfriend, Lois, as they cycled the Hebridean Way in the summer and he teaches her to speak Gaelic on the trip won them the award for Best Student Film.
Former Bishopbriggs Academy pupil, Sorley (19), who is studying Gaelic Media at Sabhal Mòr Ostaig, Skye, said: "I entered FilmG because I wanted to showcase a film that I had made myself while I was still on my course and had access to all the editing equipment and software.
"I'm planning on putting the prize money towards a camera of my own so I can continue to make films after my course finishes."
Debbie Mackay, Project Manager at CGS who deliver the project said: "It was another great year for entries, and we were especially impressed by the high level of storytelling and filmmaking skills amongst our youth categories. As the competition continues to grow, we see filmmakers push themselves to a higher standard year after year. It's a privilege to be a part of the project.
Iseabail Mactaggart, Director of Multi-platform Content at MG ALBA said: "FilmG has always been so important to Gaelic media as a whole and also to the individual filmmakers and groups who take part year after year.
"Seeing the talent coming through the ranks and refining their craft in order to pick up one of the coveted prizes is gratifying for all involved in Gaelic media and testament to our ambition to continue to nurture an unrivalled Gaelic-speaking talent base both in front of, and behind the camera for years to come."
All films from this year's competition are available to watch on the FilmG website: www.filmg.co.uk
BBC ALBA to broadcast Scotland Women's pivotal Rugby World Cup Qualifier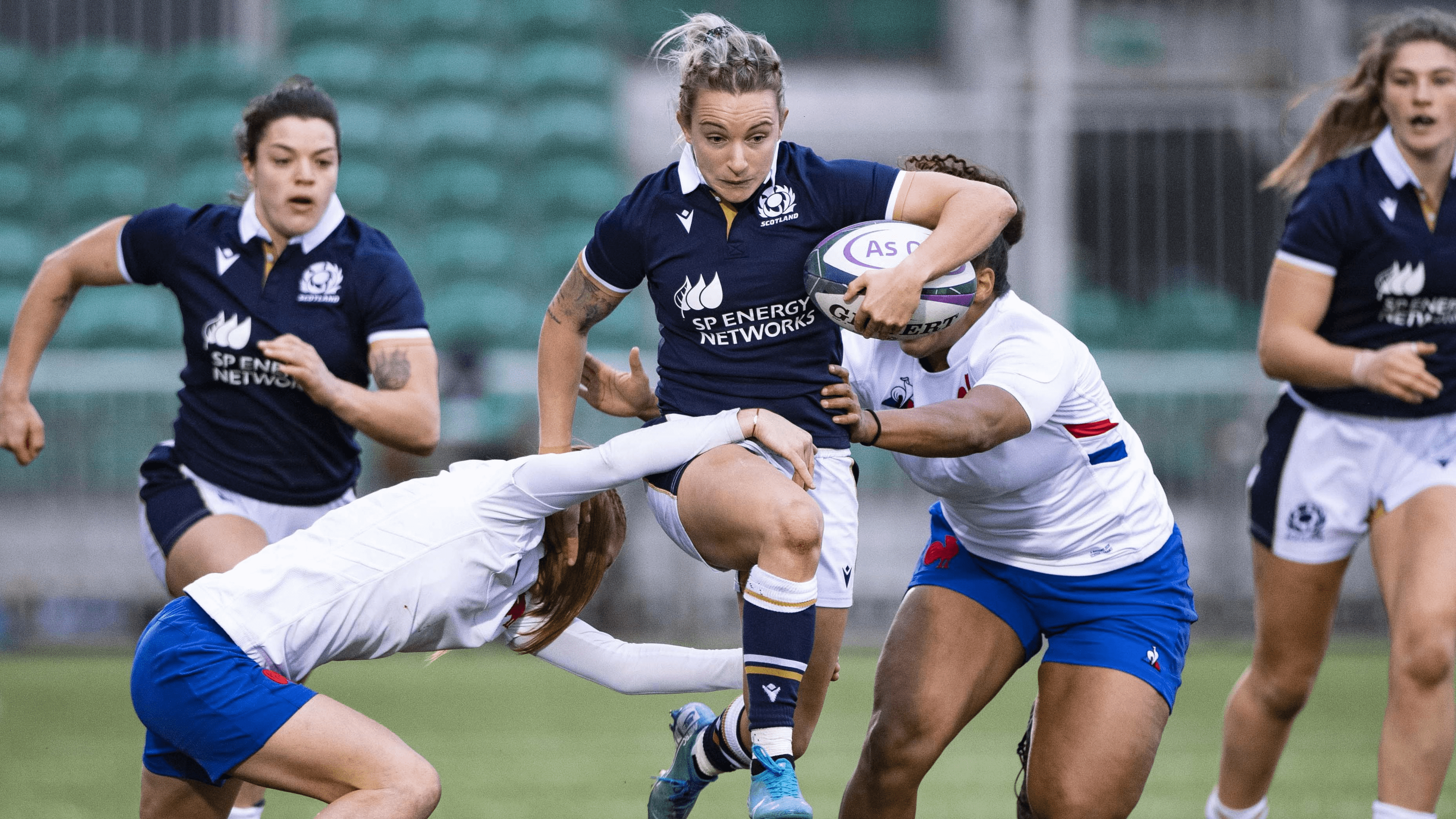 Scotland will be competing for the last remaining place at New Zealand Women's Rugby World Cup as they face off against either Colombia or Kazakhstan at The Sevens Stadium, Dubai on February 25th.
The Scotland side's opponents will be confirmed on the 19th of February after Colombia and Kazakhstan battle it out to get through to this final crucial qualifier.
Full match coverage and commentary from Hugh Dan Maclennan will be on BBC ALBA from 15.00 on Friday 25 February.
For more info about the game, squad and wider tournament, see https://bit.ly/34ew7qT
Young Trad Finals on BBC ALBA & BBC Radio Scotland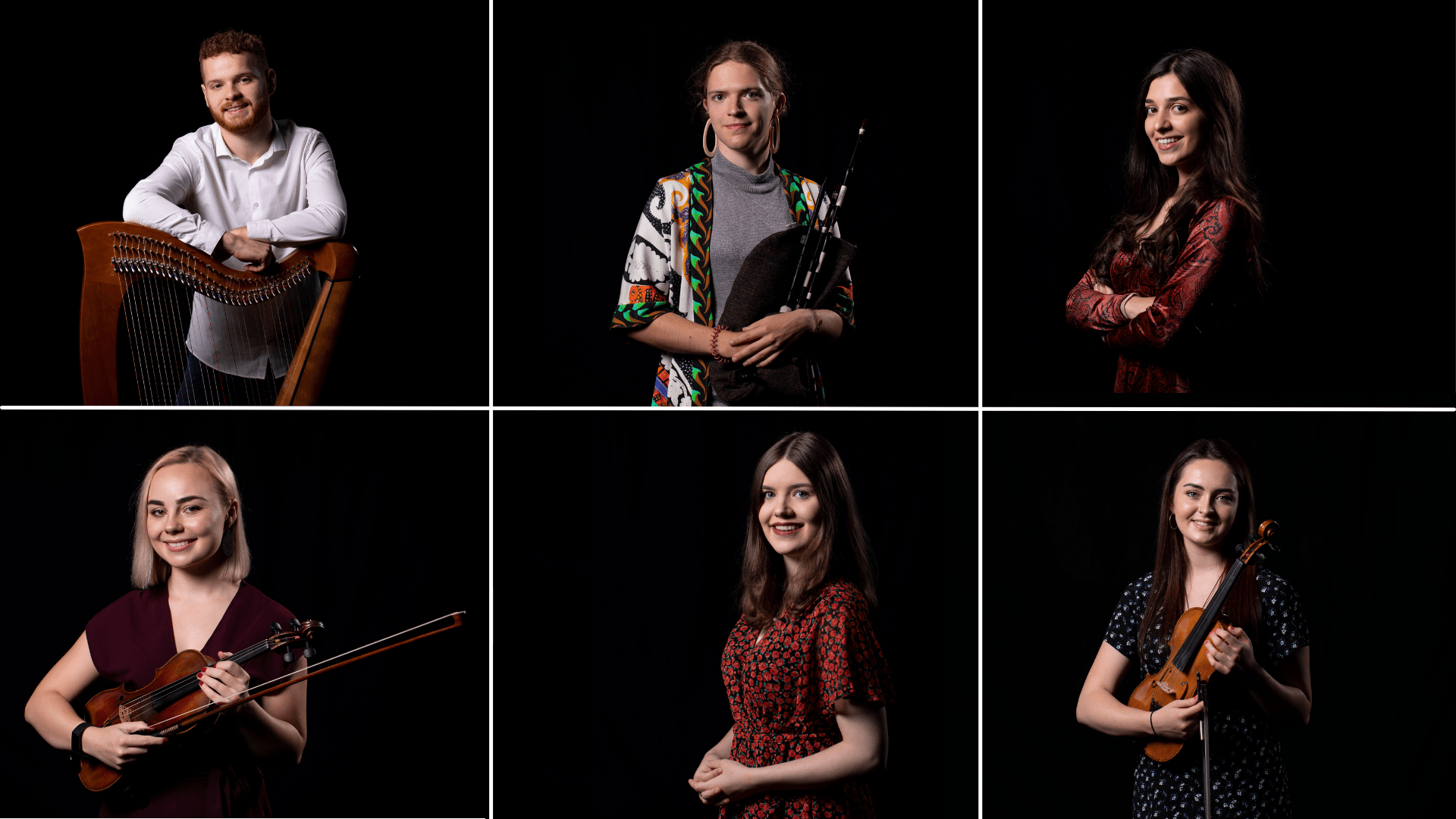 The final of BBC Radio Scotland's Young Traditional Musician of the Year 2022 will be broadcast on BBC ALBA & BBC Radio Scotland this Sunday, February 6.
Gaelic broadcaster Joy Dunlop and Travelling Folk's Bruce MacGregor introduce coverage from the finals, with six talented young musicians competing for the prestigious title, as part of this year's Celtic Connections festival.
Hailing from across the country, with a diverse background of musical styles and influences, the finalists are:
• Breanna Wilson, Fiddle, Glasgow
• Malachy Arnold, Clarsach, Glasgow
• Eryn Rae, Fiddle, Borders
• Saffron Hanvidge, Gaelic Song, Inverness
• Malin Lewis, Highland Bagpipe, Skye
• Sophie Joint, Piano, Glasgow
Margaret Cameron, Commissioning Editor and Head of Creative Partnerships at MG ALBA said: "The wealth of traditional music showcased on BBC ALBA every year is one of the things that makes it stand out as a such a valuable cultural asset, showcasing the best in the business and supporting our creative musicians in bringing their voices to audiences across the country, and the BBC Radio Scotland Young Traditional Musician of the Year contest is no different, bringing these up and coming stars to listeners and watchers looking for the cream of the crop in the traditional music scene.
"Our broadcast partnership with BBC Radio Scotland continues to be fruitful as we bring these finals to BBC ALBA for the third year in a row."
Simon Thoumire, Creative Director at Hands Up For Trad, who organise the competition, said: "It's so exciting to have the BBC Radio Scotland Young Traditional Musician Award Finals broadcast live on BBC ALBA. this gives an opportunity for a whole new audience to hear the wealth of young talent that is in Scottish Trad music."
BBC Radio Scotland Young Traditional Musician of the Year will be broadcast on both BBC ALBA and BBC Radio Scotland from 17.00 Sunday 6 February and available again on the BBC iPlayer and BBC Sounds afterwards.
Visit www.bbc.co.uk/youngtrad for more about the competition.
BBC ALBA to bring the best of Celtic Connections 2022 to the screen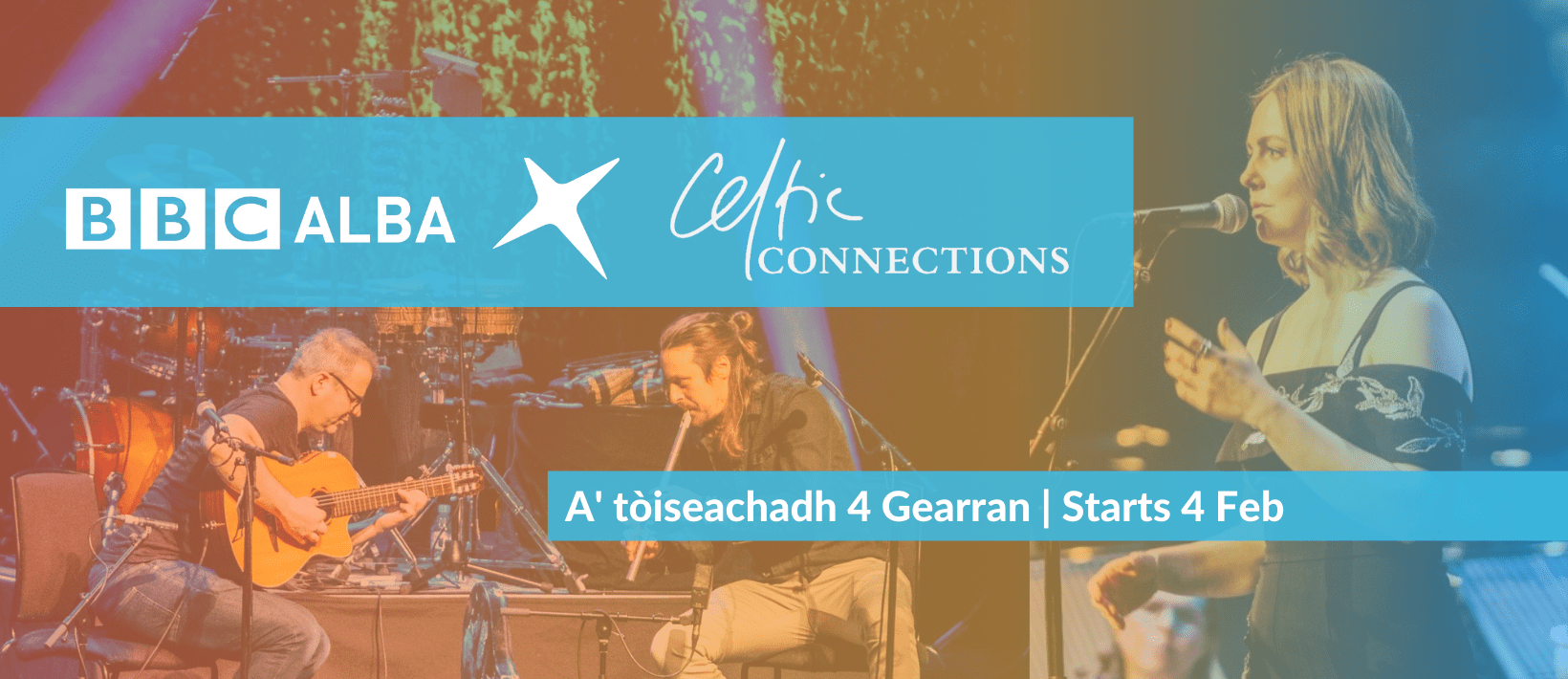 Scotland's premiere winter music festival Celtic Connections has once again partnered with MG ALBA to bring a selection of high-end performances and programming to BBC ALBA this February.
Coverage kicks off with Cuirm @ Celtic Connections from 9pm Friday 4 and Saturday 5 February, with Gaelic singer Mischa MacPherson bringing festival highlights from acts as diverse as virtuoso multi-instrumentalists Tim Edey & Ross Ainslie, Scots singer Fiona Hunter and MG ALBA Gaelic Singer of the Year Kim Carnie.
Also featuring in Cuirm @ Celtic Connections will be Shetlandic fiddle maestros Fiddler's Bid, renowned West Highland fiddler and Gaelic singer Megan Henderson (whose debut album Pilgrim Souls is hot off the press) and Lauren McColl and Rachel Newton's moving tribute to women executed in the historic Scottish witch trials.
BBC ALBA viewers can also tune in to Seirm | Celtic Connections to enjoy a stellar international lineup of the festival's best artists and familiar faces, over 6 hour-long programmes from 12 Feb onwards.
Presented by stalwart of the traditional music scene in Scotland Mary Ann Kennedy, Seirm | Celtic Connections promises performances from acts as diverse as The Henry Girls, Trail West, The Trials of Cato, and Blue Rose Code.
Fresh from her Transatlantic Sessions gigs, US singer Leyla McCalla brings a mix of Creole, Hiatian and Cajun influences in Seirm | Celtic Connections, and audiences can also expect a masterclass in folk fluting from Brian Finnegan of Flook fame.
Summertime promises additional highlights from this year's extended festival schedule; a recording from Gaelic electronica band Niteworks' concert backed by the SSO will feature on BBC ALBA, as well as a landmark performance from Capercaillie, who spearheaded the revival of traditional Celtic and played an integral part of Celtic Connections' establishment and success. Capercaillie will also be backed by the SSO.
Margaret Cameron, Commissioning Editor and Head of Creative Partnerships at MG ALBA said: "It's a delight to be bringing Celtic Connections to BBC ALBA once again, especially in such challenging circumstances. We're so grateful for the co-operation and support of the festival and the artists in helping us to bring such special performances to those at home, and as always, the line-up does not disappoint!"
Donald Shaw, Creative Director, Celtic Connections said: "It's wonderful to be continuing our long-standing partnership with BBC ALBA for Celtic Connections 2022. We're grateful to the team at MG ALBA for their ongoing support. BBC ALBA audiences will be able to tune in to watch an exciting array of talent and performances curated from this year's festival, representing some of the best and most promising artists who continue to grace the Celtic Connections stage."
BBC ALBA's Celtic Connections coverage begins on Friday 4 Feb – for more info and the most up-to-date schedules, see bbc.co.uk/alba for more.
All BBC ALBA programming will be available on the BBC iPlayer for 30 days after broadcast.
See BBC ALBA's social media for more info.
BBC ALBA's Hogmanay celebrations to be broadcast WORLDWIDE!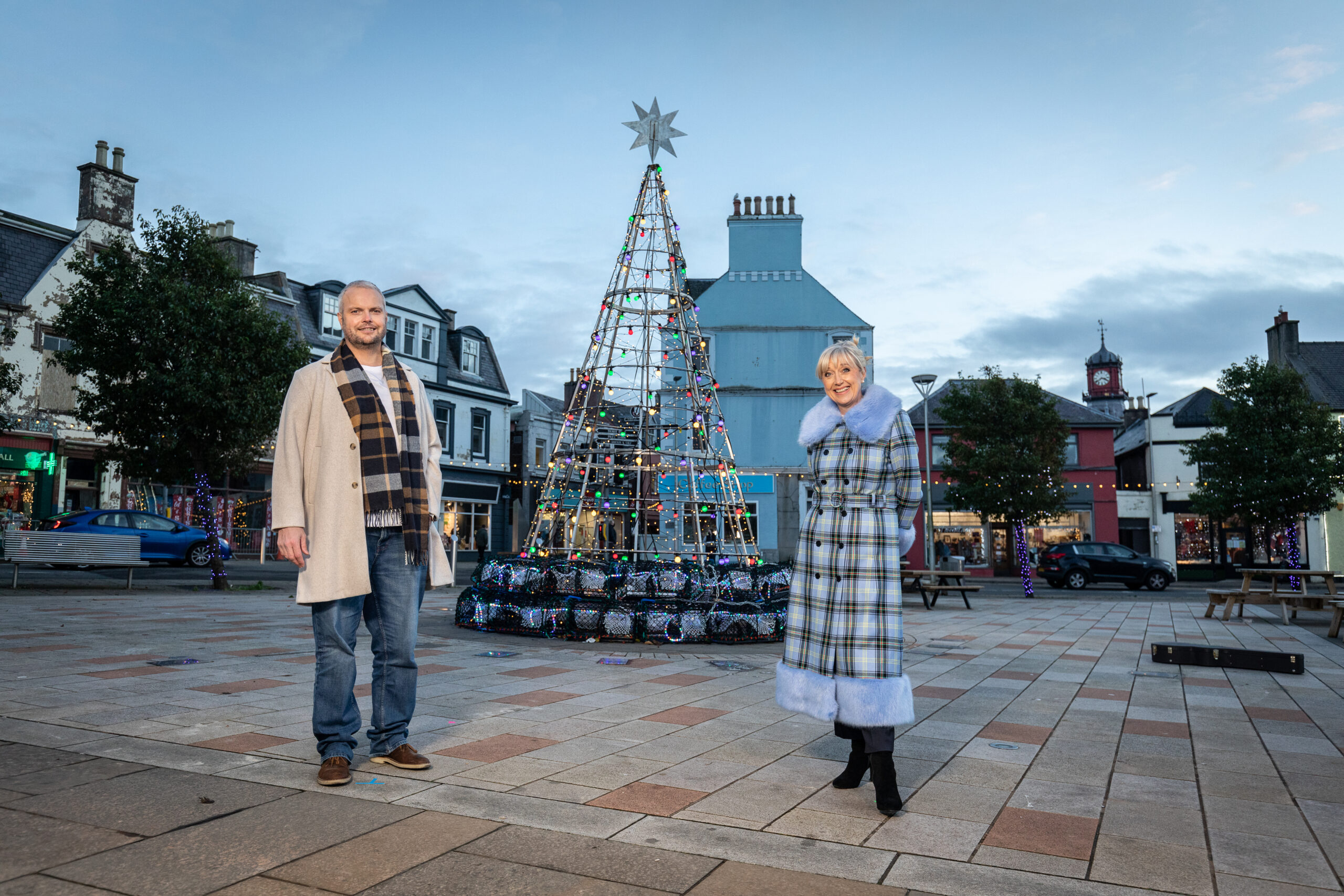 Join Cathy MacDonald and Niall Iain MacDonald for the best cèilidh of the year – BBC ALBA's Cèilidh na Bliadhn' Ùire 2021.
With music from the Glenfinnan Ceilidh Band, and a fabulous array of special guests, there's no better way to bring in the bells – wherever you are in the world.
Featuring festive and fun performances from Peat & Diesel, the Stornoway Youth Pipe Band, Iain Spanish Mackay and some of Lewis' finest choral singers, viewers are in for a treat this New Year.
There's plenty more on offer on BBC ALBA this Hogmanay too; at 9pm, viewers can gain a whole new perspective on the wonder of the World heritage site of St Kilda, in the company of modern-day 'mermaid' Kate Macleod in Mermaid Tales – St Kilda.
BBC ALBA will also bring a twist to festive culinary traditions with The Hebridean Baker joining the Kitchen Coves to prepare a feast like no other this new year's eve in Seòid Lang Syne.
Coinneach Macleod – better known as The Hebridean Baker, TikTok star & cookbook writer – joins Uisdean and Ruairidh in the kitchen to whip up some whisky cocktails to go along with the festive fare.
Once glasses are topped up with the coves' cocktails, sit back and relax with brand new BBC ALBA comedy show OMC!, featuring the funniest of faces and silliest of sketches to keep you entertained this Hogmanay.
From lovelorn posties to tasteless TV chefs, OMC! brings some kooky characters to BBC ALBA's Hogmanay slate.
Mermaid Tales – St Kilda will be broadcast at 21.00, followed by Seòid Lang Syne at 22.00, and OMC! at 23.00, with Ceilidh na Bliadhn' Ùire taking us into the new year from 23.30.
Cèilidh na Bliadhn' Ùire will be available to watch worldwide, streamed live here.
All programming will be available for 30 days after broadcast on the BBC iPlayer.
For more information, check out BBC ALBA's social media.
Danger and heartbreak in final series of BBC ALBA's drama Bannan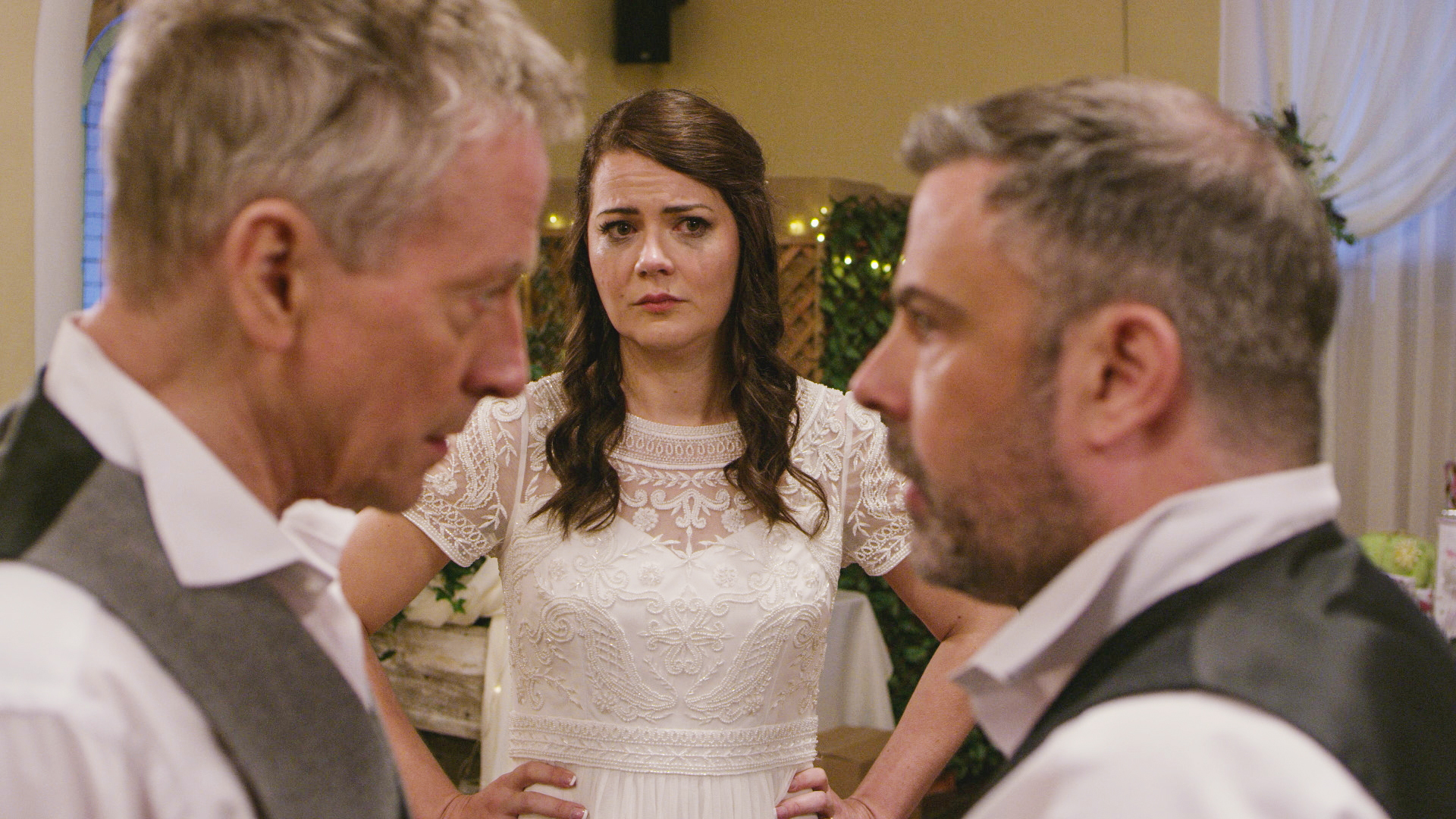 BBC ALBA's popular drama Bannan reaches a powerful and moving climax during the festive season after over 40 episodes.
This Christmas sees the launch of the final series of Bannan – the eighth.
At its very heart are truth, love and family – and the big question: How strong are the ties that bind?
Since its heady launch at the Edinburgh Film Festival seven years ago in 2014, Bannan has entertained audiences in Scotland and around the world with its unique blend of Gaelic storytelling and film-making.
Produced and filmed in the Isle of Skye by Young Films and its team of Gaelic writers, directors, producers and performers, Bannan has broken the mould of television drama in its innovative use of the language and landscape of the Gaidhealtachd.
Each year has seen the emergence of exciting new talent both behind and in front of the camera, and successive series have tackled a range of contemporary issues in Scottish life through the prism of island life and Gaelic.
Lead director and writer Mairead Hamilton started as a runner on the pilot, writers Laura MacLennan and Tormod MacLeod began as production trainees, and assistant director Sarah Jane Campbell stepped up to become producer.
What exactly happened between Ceitidh and Lucas? That's what everyone in Camus wants to know after Ceitidh's devastating accusations at Màiri and Lucas' wedding – and everyone has their own opinion. We know that Lucas is guilty of grooming 15-year-old Ceitidh online, but will anyone believe her? Will Lucas be unmasked or will he get away with his crimes against this vulnerable girl?
Màiri is desperate to know the truth, but the more she hears the less she knows what to believe. Meanwhile Ceitidh begins to question herself – an act that may destroy her and only helps Lucas – a manipulative and calculating man desperate to get Màiri and the community on his side.
Danger, uncertainty and heartbreak is everywhere in this new series: we watch Donna and Finlay draw deeply on their love for each other in the face of Donna's illness, and Tormod discovers Iseabail's dark secret with devastating consequences.
Executive Producer Chris Young, best known for producing the hit TV show and film The Inbetweeners, said: "I dreamed of creating a Gaelic TV drama in which there was nothing remarkable about the experience other than the drama itself. And I feel that with the cast and crew, producer Sarah Jane and directors, and writers have pulled it off. It's a huge achievement. I was thinking back to our beginning and I'm struck by how far we have travelled.
"The journey warrants a celebration because it's an astonishing legacy of new Gaelic and Scottish talent.
"When BBC ALBA commissioned the first three pilot episodes with support from Creative Scotland no-one imagined that the show would run for a further 40 episodes, and we'd like to thank and to pay tribute to their vision and confidence in Young Films.
"Looking ahead with a Channel 4 comedy pilot in production in January, and a new feature film funded by BBC Film, BFI and Screen Scotland in post-production due for summer release, and the Young Films Foundation Skye Screenwriting Programme in its third year, I'm confident that Skye will continue to offer the perfect TV and Film hub for new productions, whether in English or in Gaelic."
Margaret Mary Murray, BBC ALBA's Head of Service said: "Bannan has been a huge hit with the audience who have followed the fortunes of the residents of Camus avidly over the past 8 series'. In addition to providing thrilling entertainment, Bannan has also inspired a new generation of actors, writers, directors and technical creative crew along the way. The team at Young Films have delivered successively impressive series culminating in a gripping and moving finale."
Bannan Series 8 airs on BBC ALBA on Monday, December 27, Tuesday, December 28 and Thursday, December 30. And consecutively on New Year's Day, all at 10pm.
2021's MG ALBA Scots Trad Music Awards Winners announced at Glasgow's Engine Works on BBC ALBA.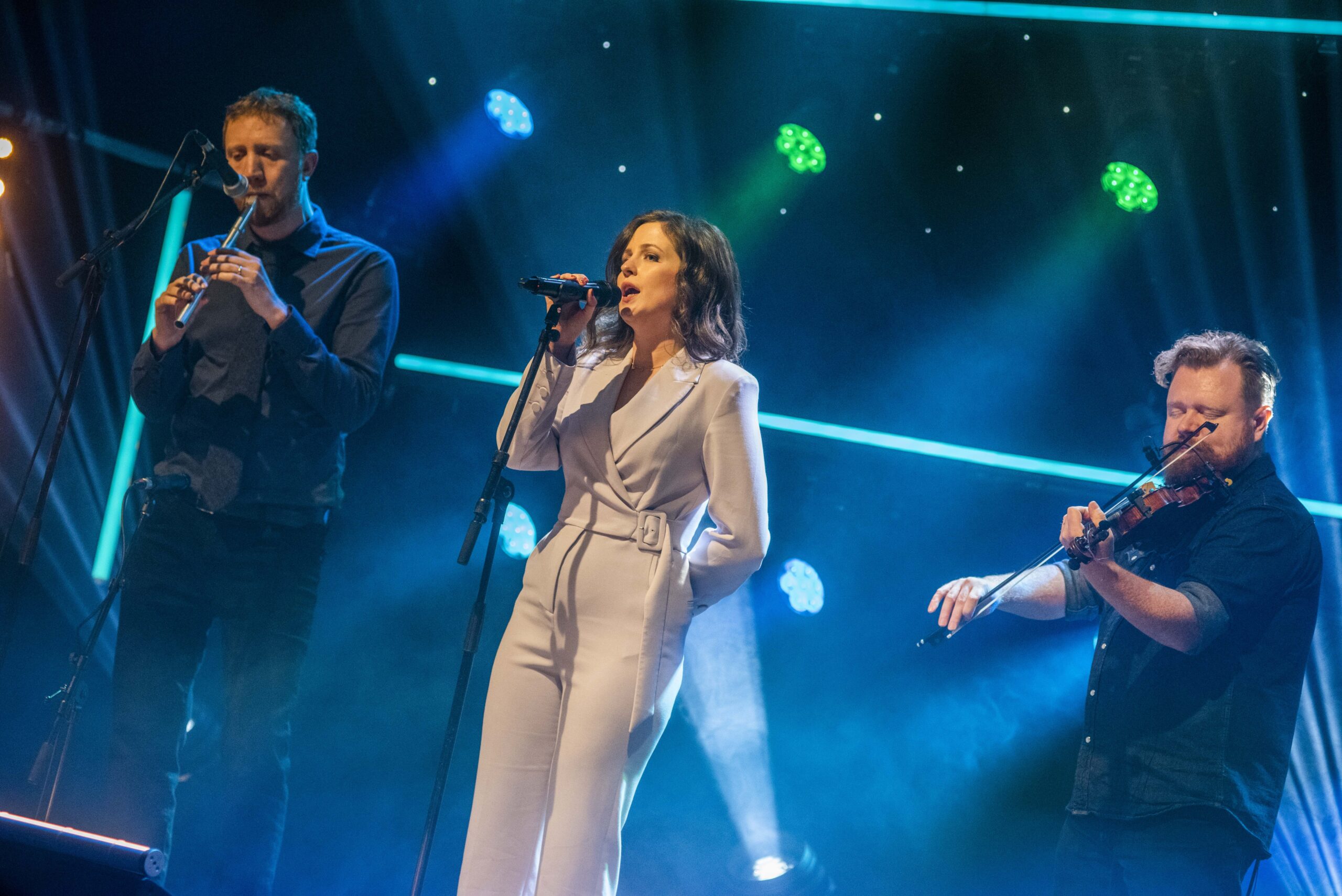 MG ALBA Scots Trad Music Awards announced 2021's diverse Award Winners after a record 180,000 public votes, as it returned to Glasgow on BBC ALBA and in front of a live studio audience.
The stellar MG ALBA Scots Trad Music Awards annual Gala evening champions top Scottish traditional musicians of all genres in a glittering ceremony, recognising, and celebrating the wealth of talent via phenomenal performances, which this year took place at Glasgow's Engine Works, and was broadcast on BBC ALBA at 9.00pm, Saturday December 4th, 2021, and streamed live around the world from www.bbc.co.uk/alba
With live music and event restrictions in place since lockdown began, Hands Up for Trad has been working hard since March 2020 to support artists and provide alternative platforms for musicians to reach their audiences, fundraise and sell tickets online.
Continuing their long-term partnership with MG ALBA to broadcast the Awards live in 2021 in front of a small audience of nominees due to Covid-19 regulations, bringing everything live into people's homes remains a huge part of the annual event.
Margaret Cameron, Commissioning Editor and Head of Creative Collaborations said: "Congratulations to all of tonight's winners – every year, it's an absolute pleasure to see the amazing wealth of talent coming up through the ranks and gaining recognition for their creativity and commitment to the Scottish traditional music scene. MG ALBA is proud to continue to support these artists, who have been put to the test over the past 18 months, and to help acknowledge the most innovative and exciting ways they contribute to the trad music scene."
The winners of the twelve MG ALBA Scots Trad Music Awards 2021 are:
Original Work of the Year sponsored by PRS for Music
Calum MacPhail – 7 Years Old
Community Project of the Year sponsored by Greentrax Recordings
Riddell Fiddles' Two Towns Housing Estate Youth Musical Outreach Programme
Event of the Year sponsored by VisitScotland
Celtic Connections
Gaelic Singer of the Year sponsored by The Highland Society of London
Kim Carnie
Musician of the Year sponsored by The University of the Highlands and Islands
Iona Fyfe
Online Performance of 2021 sponsored by Gordon Duncan Memorial Trust
Norrie "Tago" MacIver Live Streams
Citty Finlayson Scots Singer of the Year sponsored by Traditional Music and Song Association
Ellie Beaton
Trad Video of the Year sponsored by Threads of Sound
Doddies Dream – Bruce MacGregor
Trad Music in the Media sponsored by Sabhal Mòr Ostaig
Ceòl is Cràdh (Mental health in musicians' documentary) (BBC ALBA)
Up and Coming Artist of the Year sponsored by Royal Conservatoire of Scotland
The Canny Band
Music Tutor of the Year Award sponsored by Creative Scotland's Youth Music Initiative
Craig Muirhead, Director of Piping and Drumming at Strathallan School
Album of the Year sponsored by Birnam CD
Where the World Is Thin by Kris Drever
Organising body, Hands Up for Trad funded by The National Lottery through Creative Scotland, was formed in 2002 and exists to increase the profile and visibility of Scottish traditional music through information, advocacy and education to artists, participants and audiences.
Hands Up for Trad's Creative Director Simon Thoumire said: "I am so thankful to everyone who voted and came out to support our musicians and cultural scene to bring the atmosphere and the 2021 MG ALBA Scots Trad Music Awards into living rooms this year. It's inspiring and an honour to work with so many determined and creative people and organisations who have continued to find ways to shine a light through such an unprecedented time."