Virtual Launch for FilmG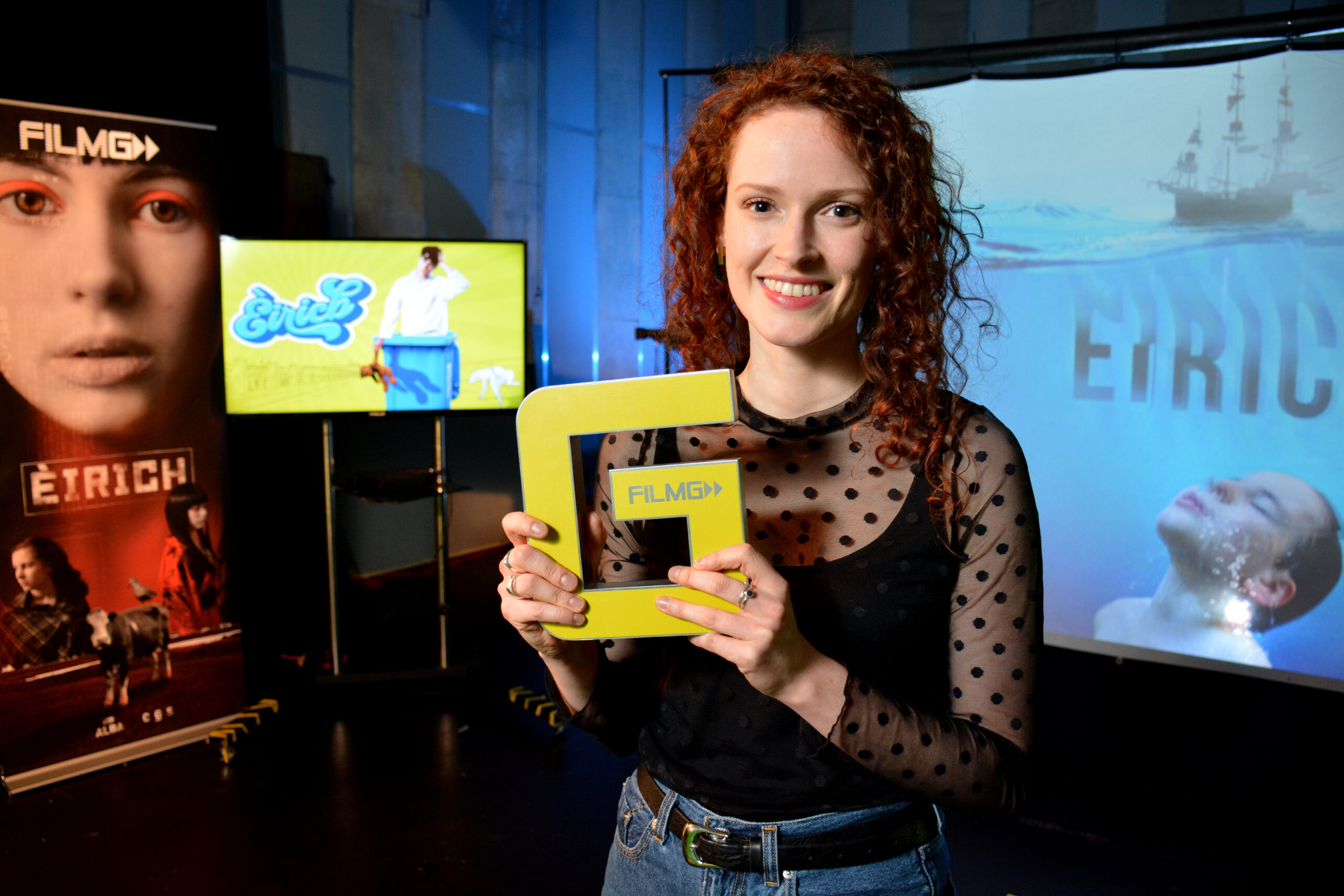 Gaelic short film competition FilmG, has launched this year's competition with the help of a well-known face from Gaelic broadcasting sharing tips, tricks and all the crucial entry information in a special online show.
Shona Masson, presenter of BBC ALBA's upcycling series Dreach Ùr, hosted the YouTube event, which included a Q&A from pupils hoping to take part in the competition, a look back at the best from previous years of the competition, and the unveiling of this year's stunning competition theme images.
2020 has been a year like no other, and FilmG's yearly theme had to reflect this – Èirich (Gaelic for rise) aims to inspire this year's filmmakers to rise above the challenges that the previous few months have thrown at them.
Alongside the competition launch, the FilmG team also announced the new series FoghlamG, an online masterclass in filmmaking from industry professionals, which provides those taking part with the knowledge to create stunning films on their own, without even the need for professional equipment. FoghlamG is available on FilmG's YouTube channel.
As well as packing all of this into the livestream launch, the FilmG team gave pupils from across Scotland the opportunity to ask Shona, who also directs programmes for BBC ALBA, questions they might have about Gaelic, filmmaking, and media in general.
Shona Masson, who has been involved in many FilmG entries over the years, as both a youngster and industry professional said: "It's clear that creating and trying new things is good for everyone, and FilmG provides a platform for anyone to take part in a creative competition by making a short film. Everyone has a story to tell, so if you're interested, hopefully you'll make an entry for FilmG this year!"
FilmG is run by MG ALBA and Skye-based media company CGS, to encourage the growth of Gaelic media talent. This is the competition's thirteenth year, and has been the platform for many people now working within the Gaelic TV and film industry.
FilmG's project manager, Ewan MacLean said: "FilmG is a huge part of the Gaelic social calendar, and in particular for the schools that we are involved with, so it's such a pleasure that we've been able to keep that up in 2020.It's so important for creative young filmmakers to see how professionals work, and be able to ask them about the industry."
Murdo MacSween, Communications Manager for MG ALBA, said: "We're very proud of the continued impact of FilmG in inspiring and developing young filmmakers to make Gaelic content. FilmG is very important to us and we can't wait to see this year's crop of films, they keep getting better and better."
FilmG will remain open to entries until the 11th of December. Find out more at www.filmg.co.uk, or on the FilmG social media pages.
Peat & Diesel documentary wins international award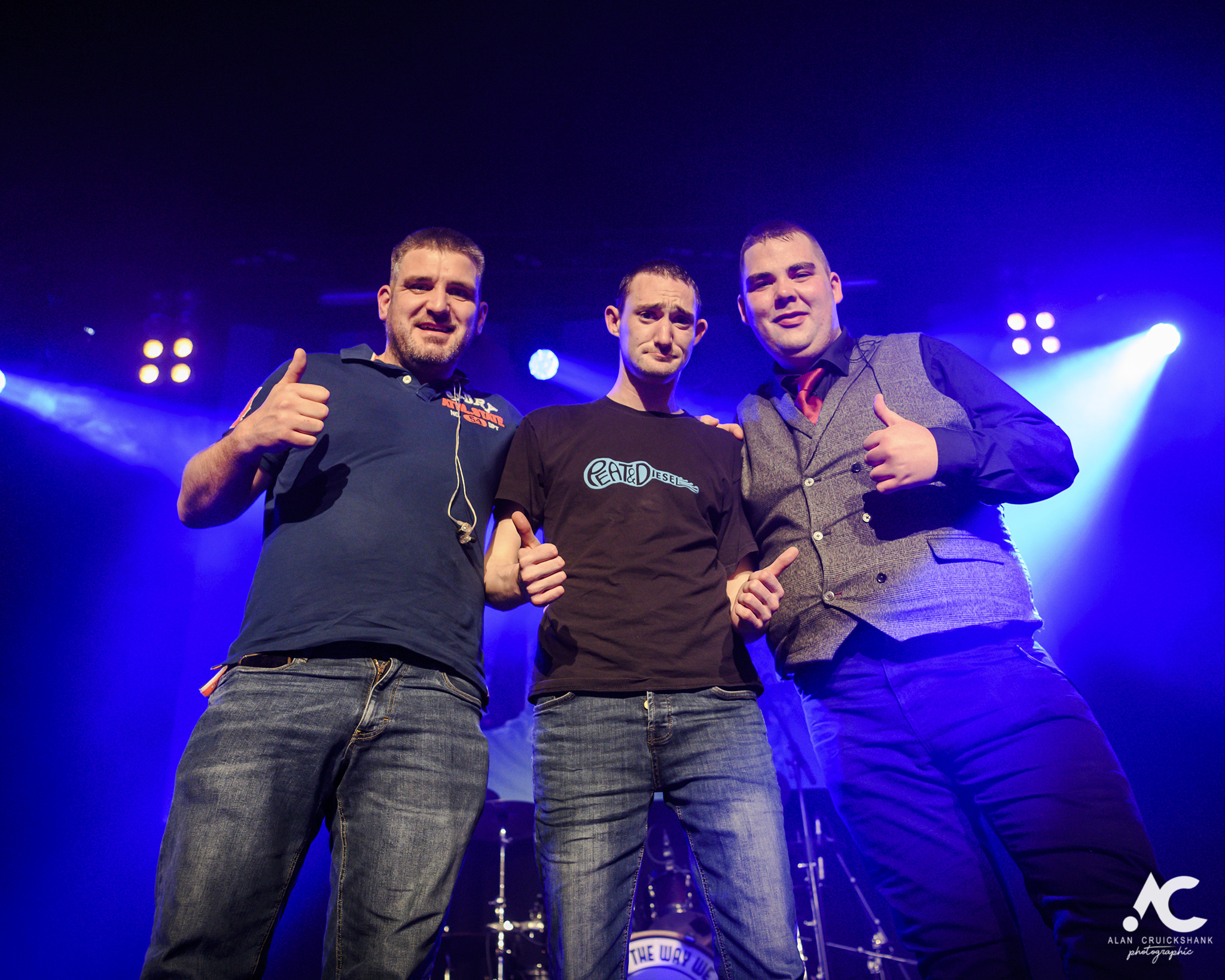 A BBC ALBA documentary about Hebridean folk-rock band Peat & Diesel has won a major award at a New York film festival.
Peat & Diesel: That's The Way We Do It! received the prize for International Documentary Feature at the long-running Williamsburg International Film & Music Festival in Brooklyn, New York.
Produced by MacTV, the programme follows the Stornoway band as they gain momentum and fame ahead of the launch of their second album and a landmark gig at the legendary Glasgow venue, the Barrowland Ballroom.
Peat & Diesel, comprising of fisherman Calum 'Boydie' Macleod, electrician Innes Scott and delivery van driver Uilleam 'Uilly' Macleod, have taken the Scottish music scene by storm, capturing the country's imagination through their infectious music and unique tales of island life.
The documentary was a huge success on BBC ALBA when it aired in early April, as part of an evening of Peat & Diesel music and antics which drew one of the biggest audiences of the year.
BBC ALBA Head of Service Margaret Mary Murray, who was also Executive Producer of the programme, said: "We had a feeling that this programme would be a hit with audiences and it certainly was. We received a huge amount of appreciative feedback from the audience when we screened the double bill of this fabulously entertaining roller coaster road movie charting the rise of Peat & Diesel plus coverage of their sell-out gig in Glasgow. It was a memorable night on BBC ALBA!
"We are delighted that the talent of the island-based musicians and filmmakers has been recognised on the international stage demonstrating that the local does have global appeal!"
The programme's Producer/Director, the RTS Scotland award-winner Daibhidh Martin, said:
"Peat & Diesel are totally unique and it was great craic being on the road with them. They are captivating and it's been brilliant to be there with them as they become more and more successful, watching the audiences react so positively to them.
"They celebrate Gaelic and island culture, mixing sincere and relatable subjects with comedic imagery and stylings. It was never difficult to film the band and capture something that audiences would respond to."
BBC ALBA has seen significant international success in recent years, with both international co-productions and awards frequent fixtures, a testament to the quality and ingenuity of the BBC ALBA production sector.
BBC ALBA Autumn Schedule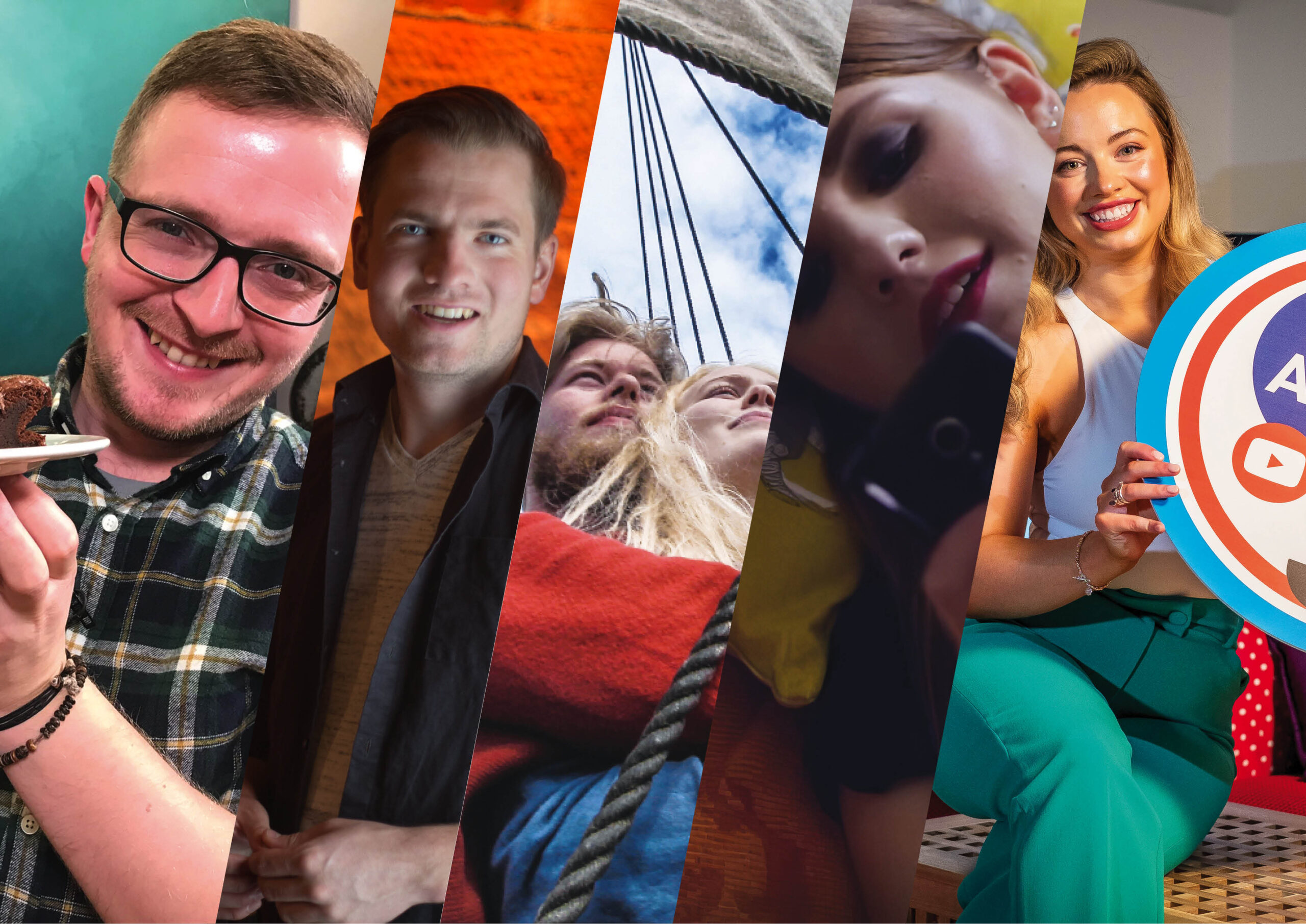 BBC ALBA has unveiled a rich and exciting line up of content in its Autumn schedule, today (Wednesday, September 16).
The line-up includes hard hitting drama, powerful documentaries, stunning international co-productions, some amazing music and the very best in Scottish women's live sport. And with young talent to the fore at BBC ALBA, new, shining stars are set to light the dark Autumn nights!
BBC ALBA Head of Service Margaret Mary Murray, said:
"We are delighted to be sharing a fantastic range of programmes this Autumn making BBC ALBA the channel of choice for audiences who love thrilling drama, magical musical moments, fascinating documentaries and the dynamism offered by our sport portfolio. We'd love you to join us and enjoy a slate of stunning Scottish productions for the Autumn on ALBA."
Highlights include a new series of Bannan, with gripping storylines of love and heartbreak, shocking and heart wrenching revelations across several complex and interwoven stories that uncover dark and difficult issues.
Tormod learns he has a child he didn't know about, and schoolgirl Ceitidh exchanges compromising images with a boy on the internet. However, everything is not as it seems and Ceitidh finds herself dangerously isolated. The drama also tackles other big issues such as the devastating impact of cancer, and climaxes on the big day of Mairi's wedding.
BBC ALBA continues its trail-blazing coverage of Scottish women's sport, with this season seeing regular live rugby and football coverage including the Scotland Women's National Team's fixtures for the Euro Qualifiers, more games than ever from the domestic women's league, the SWPL, and live coverage of Scotland Women's remaining games in the delayed 2020 Women's Six Nations. BBC ALBA's new digital women's sports show 360 will follow all of these and much, much more. Presented by Iona Ballantyne, 360 will include interviews with the biggest names in Scottish women's sport, exclusive highlights, and unique behind-the-scenes features. The show is available on bbc.co.uk/alba360 and BBC ALBA YouTube.
Strong and engaging factual programmes are a hallmark of BBC ALBA's schedule. The award winning Trusadh series continues with a lyrical exploration of winter in the Hebrides and broadcaster Cathy Macdonald visits Argyll to explore the themes and symbolism within Robin Jenkins' classic Scottish novel, Sàr-Sgeòil: The Cone-Gatherers, the dark and complex story of two brothers who collect cones for woodland regeneration and replenishment during World War Two.
And the channel's extraordinary international collaborations continue, with BBC ALBA's first Icelandic co-production. An Taistealaiche / The Far Traveller tells the epic and largely untold story of the legendary Viking, Gudrid, the granddaughter of a Scottish slave who crossed the Atlantic eight times and gave birth to the first European child in North America. With dramatic re-enactments, the story of one of the most famous women in the Icelandic Sagas is brought to life alongside historical contextualisation.
The excitement and novelty of a Mod like no other, the 2020 Royal National Mòd, will be created and shared across the week that would have been in October. A fabulous showcase of music, memories and song is promised featuring hundreds of participants of all ages from across the globe performing in a unique celebration hosted each evening by Cathy MacDonald.
Viewers can go on a journey across Scotland following vets as they tend to animals from small to large to very wild in Vets: Gach Creutair Beò. Stories include a two year-old pug that undergoes a risky operation, two very feisty 9-week old lion cubs that get their vaccinations, and a busy lambing season.
Keen cooks are sure to be inspired by Gregor MacLeod in Fuine as he guides them through delicious traditional Scottish recipes and exciting new combinations, from his island cottage on the Isle of Lewis.
There's something for the wee ones too, with a charming animations Port Pàipeir and Rita is Crogall coming to BBC ALBA for the first time. Port Pàipeir utilises impressive 'papermotion' techniques, while Rita is a young girl who has a very hungry friend, Crogall the crocodile, who lives, guess where? In the bathtub!
All BBC ALBA programmes are available to watch live on BBC iPlayer and thereafter for 30 days. Across social media, BBC ALBA's brand continues to grow in popularity, bringing original content to a wider, engaged, audience on Facebook, Twitter, Instagram and this year's newly launched BBC ALBA YouTube site, full of fantastic new and archive content.
BBC ALBA's new autumn programmes start from Thursday, September 17.
BBC ALBA is to launch a new digital women's sports show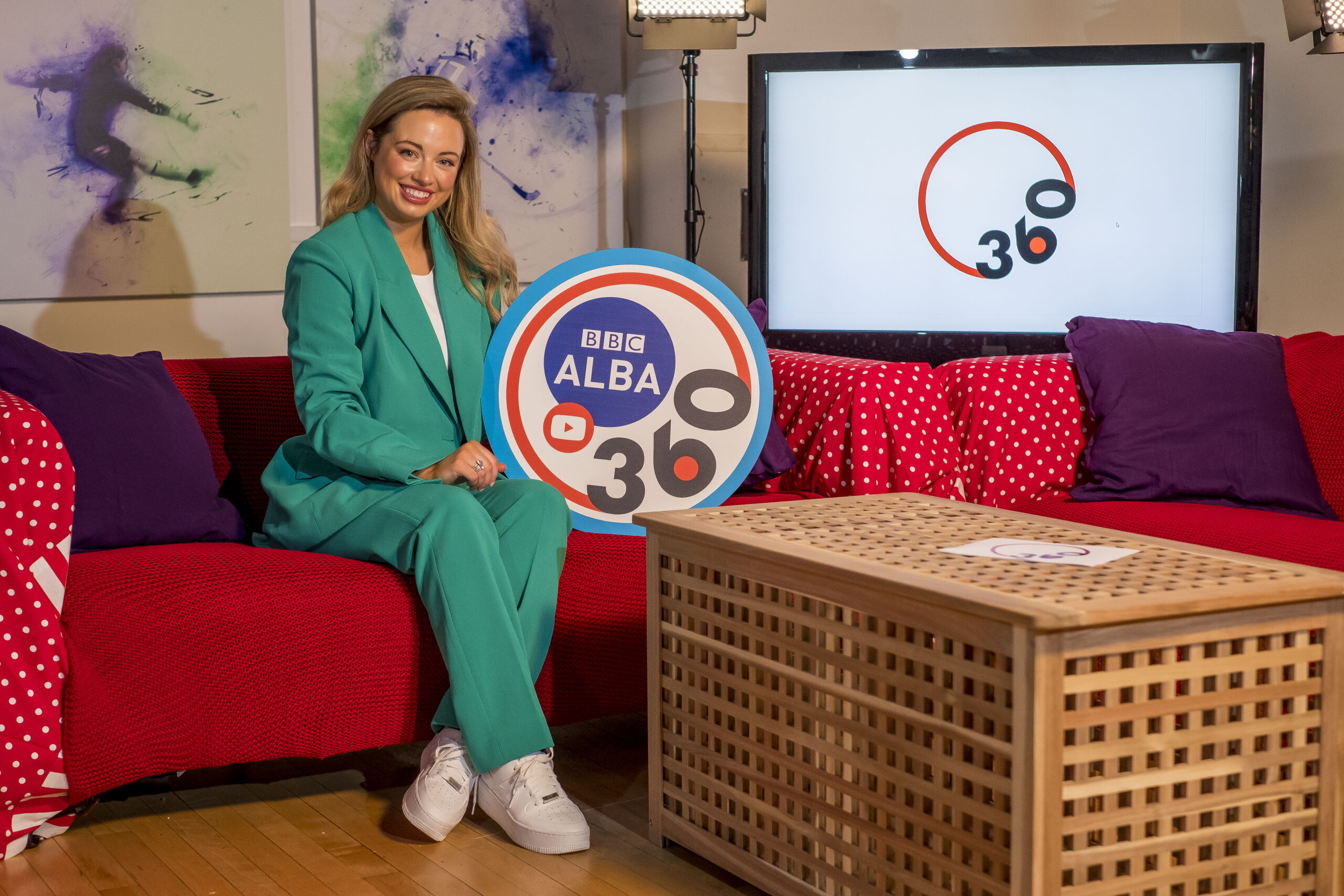 The programme will showcase the women and empowering stories in Scottish sport and will be available simultaneously on both BBC ALBA YouTube and the BBC website.
BBC ALBA positions itself as the home of Scottish women's sport, and the show, 360, represents significant further investment in coverage of women's sport in Scotland.
This announcement comes shortly after the channel's agreement to double its output of women's domestic football in Scotland over the next season, in an agreement with Scottish Women's Football.
The new magazine show launches its first programme on Thursday, August 20th at 8pm.
360 will be presented by Iona Ballantyne, and its focus will primarily be on BBC ALBA's core sports of football, rugby and shinty.
Iona (26) from Glasgow, said: "It's very exciting to be involved with this pioneering new programme from BBC ALBA, which is the first of its kind in Scotland.
"My dad took me and my sister to football games when we were younger so I've always had a love of sport.
"He used to lift me up and put me on the rail and one time a player gave me the ball to head back in so I have some lovely memories from growing up. I remember my dad's passion for sport and that doesn't ever leave you.
"Hopefully 360 spurs things on for women's sport in Scotland so that it gets the platform it deserves. Change is definitely happening now and it's wonderful to be part of it."
360 will celebrate the extraordinary talent within Scotland and beyond, and highlight key issues of the day.
It will include interviews with the biggest names in Scottish women's sport, exclusive highlights and unique behind-the-scenes features.
The first edition of 360 includes a focus on Glasgow City FC and their upcoming fixture against Wolfsburg in the UEFA Women's Champions League quarter final. That match will be shown live on BBC ALBA on Friday 21st – the day following 360's first edition.
Viewers will also hear from Angel City, the newly formed National Women's Soccer League (NWSL) team in Los Angeles, and South African Captain Janine Van Wyk.
Closer to home, Iona will find out how SWPL clubs have been preparing for getting back to football and she will be joined in the studio by Gemma Fay, former Scotland goalkeeper and Head of Women and Girls Rugby at Scottish Rugby.
Iseabail Mactaggart, Director of Multiplatform Content at channel partner, MG ALBA, said: "We are proud to be strengthening our coverage of women's sport in Scotland even further with 360.
"The show will add a further rich dimension to complement our extensive live game coverage, and we are ambitious for it to become an appointment to view.
"Increasing numbers of viewers are consuming on digital platforms, including YouTube, and we are proud to pioneer the creation of even more women's sports content in this format.
"360 creates an opportunity for us to increase the profile of women's sport and ensure that BBC ALBA output is on digital platforms, with high quality, relevant output."
360 is available on YouTube (YouTube.com/bbcalba) and on the BBC website at bbc.co.uk/alba360.
Collection of unsubtitled programmes on iPlayer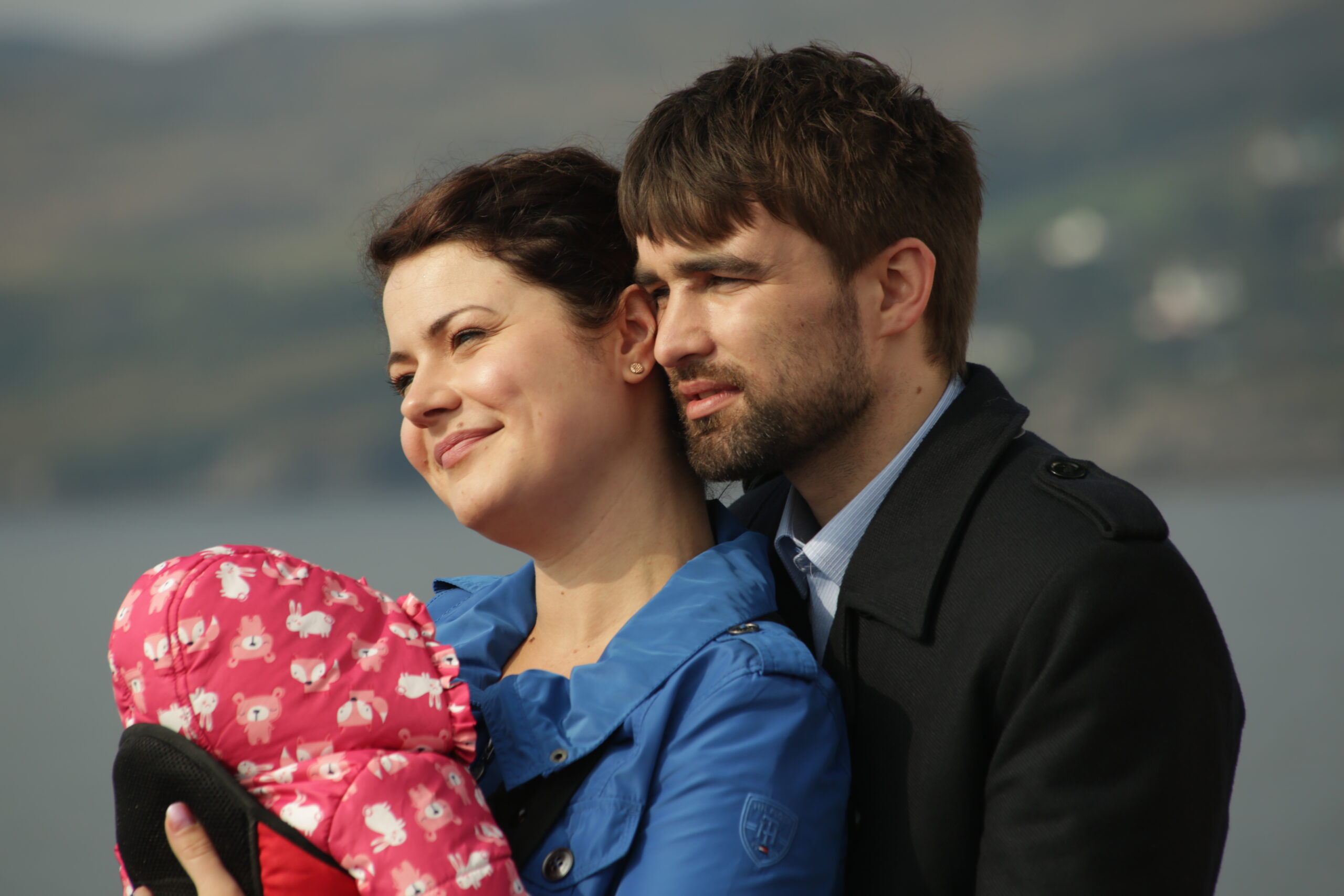 MG ALBA and the BBC have announced that BBC ALBA will offer a collection of unsubtitled programmes on the BBC iPlayer following successful pilots.
The acclaimed drama series Bannan was made available in its entirety in 2019 in this form, and throughout Covid-19 the channel's Educational resources have been available in this way. The partnership will now build on this to include more unsubtitled programming.
This offers BBC ALBA viewers more choice while the partnership also takes steps to enable the optional selection of subtitles through technical options, including the BBC iPlayer.
MG ALBA's Director of Multiplatform Content Iseabail Mactaggart said: "We are seeking solutions on the iPlayer so that viewers have the choice of putting subtitles off there. In the meantime, we can use the BBC iPlayer to offer a collection of unsubtitled programmes, and therefore enable more choice for viewers. At the moment that is being used for Education materials to support families through Covid-19, but we will be offering other unsubtitled programmes as soon as we can, in the same way that we did for the entirety of the Bannan series in 2019."
Enjoy a Summer of Music with BBC ALBA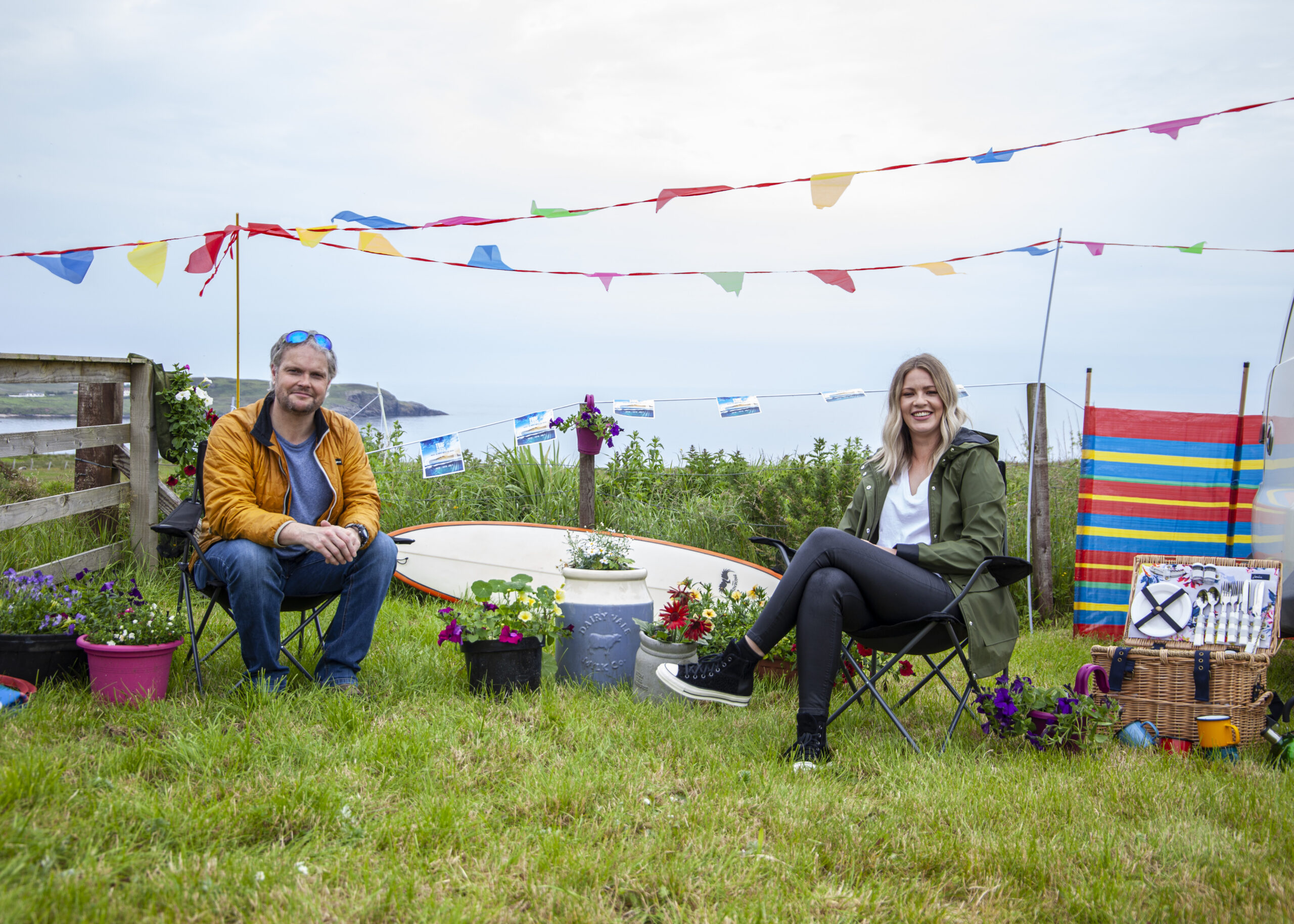 We might not be packing our tents and choosing our festival outfits but BBC ALBA has made sure that viewers won't miss out on music this summer.
With festivals and gigs off-limits, BBC ALBA's offering a fantastic selection of new music programmes for those long summer nights.
As well as exclusive performances, the programmes will also show highlights from previous festivals and other festival related features.
BBC ALBA has been at the forefront of adapting to these unusual circumstances and acted quickly to organise 'virtual' music performances from the homes of not just Scottish musicians, but musicians from around the world.
Margaret Cameron, Channel Editor at MG ALBA, said: "When we knew we weren't going to be able to broadcast live from music festivals and gigs, we moved fast to think of creative ways to continue to bring festival fun and music to our audience.
"We wanted to create music programmes that people can watch from the comfort of their own homes while still maintaining that sense of community and shared experience that you get from attending live events."
BBC ALBA's regular festival presenters, Fiona Mackenzie and Niall Iain MacDonald, will recreate the festival vibe from the comfort of Fiona's garden.
Belladrum 2020 : Air Chuairt will showcase a mix of new performance and archive music with a special programme earlier in the evening looking at what makes the Belladrum festival special.
With recordings of Edwyn Collins, Julie Fowlis, Rachel Sermanni, Peat & Diesel, The East Pointers and KT Tunstall, plus top headliners from the Belladrum Festival over the years.
Tiree Music Festival 2020: Air Chuairt features new music from Skerryvore, Be Charlotte and Callum Beattie, alongside classic archive performances, Tiree-based artists and festival features.
Fiona and Niall Iain will also host a special Tide Lines festival experience, including a no-audience 'gig' at SWG3 and exclusive socially distant performances from their own homes.
The Glasgow folk-rock-pop quartet Tide Lines have been enjoying success recently with their second album storming into the UK album charts and reaching Number 1 in the Official Scottish Album Chart.
Rounding-up the summer of music on BBC ALBA are a collection of music-based programmes with wide appeal.
Ceòlas| A' Chèilidh Mhòr takes viewers on a trip to Uist for a dip into a virtual ceilidh with some of the main performers and tutors at the South Uist music and culture festival.
There will be also be another chance to see the superb Peat & Diesel programmes broadcast earlier this year and a new programme will show previously unseen footage of Colin MacLeod recorded over a year highlighting his experiences supporting Robert Plant at the O2 to the SXSW Music festival in Texas. And BBC ALBA's summer of music has already begun with an eight-part series starting last Friday, Ceòl Dùthchasach/Ken Burns's Country Music, chronicling the history of country music in America, featuring Johnny Cash, Willie Nelson, Dolly Parton, Emmylou Harris and Garth Brooks, amongst many others.
Ceòl Dùthchasach/Ken Burns's Country Music – started Friday, July 3, 9pm for 8 weeks
Tiree Music Festival 2020: Air Chuairt – Saturday, July 11, 9pm
Ceòlas| A' Chèilidh Mhòr – Friday, July 17, 8pm
Colin MacLeod Music – Thursday, July 16, 10pm
Peat & Diesel: That's the Way we do it! – Saturday, July 18, 9pm
Peat & Diesel: From the Barrow to the Barrowlands – Saturday, July 18, 10.30pm
Tide Lines: Air Chuairt – Saturday, July 25, 9pm
Belladrum 2020: Air Chuairt– starts Saturday, August 1, 9pm
MG ALBA Annual Report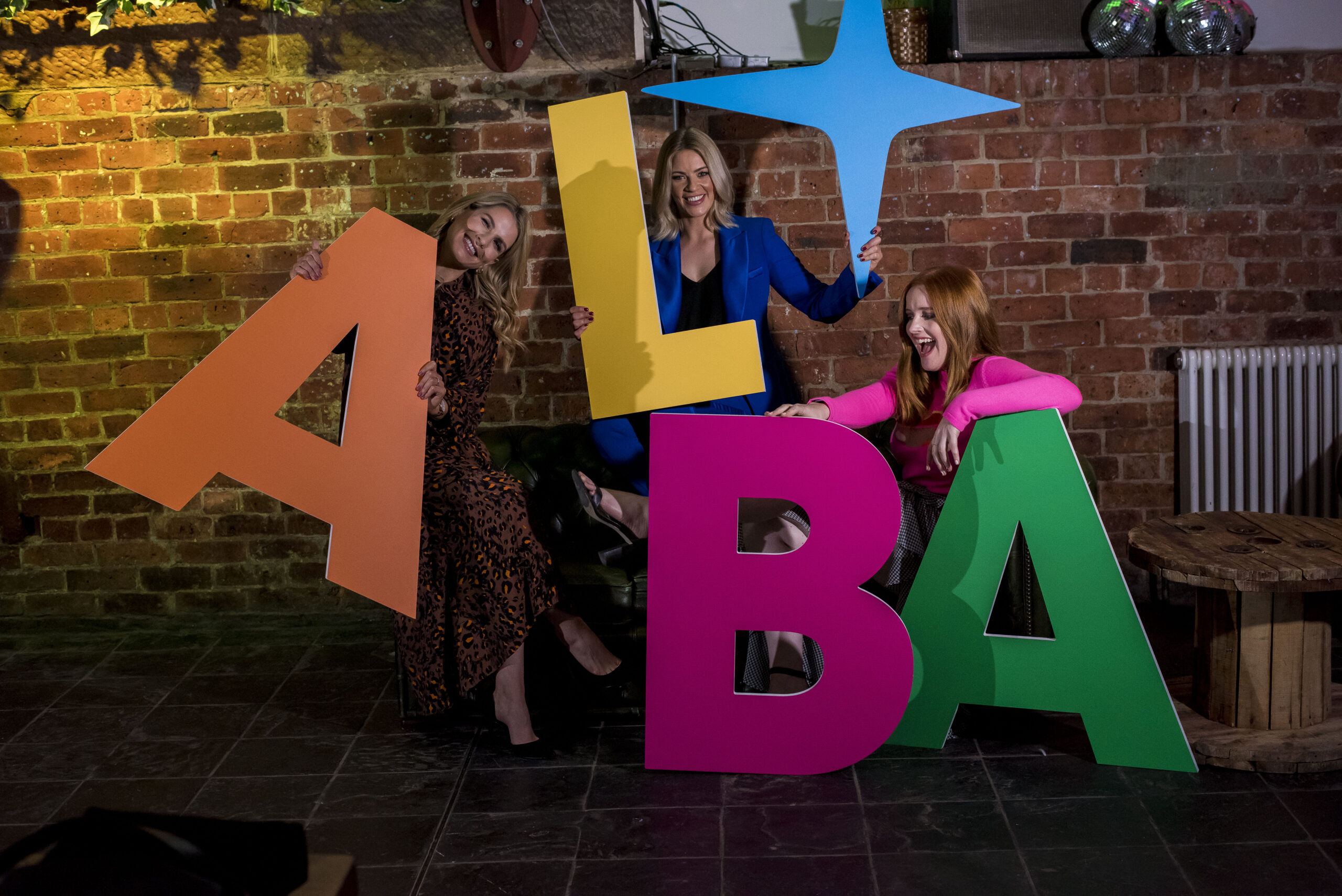 The Chair of MG ALBA has announced that a series of strategic discussions have been taking place with a focus on the aims and expectations for the future of Gaelic broadcasting.The Scottish Government is facilitating these discussions which also involve the UK Government, Ofcom and the BBC.
Writing in the organisation's Annual Report 2019-20, released today, chair Allan MacDonald sets out MG ALBA's bold vision to build a clear way forward, based on 'partnership and collaboration' whilst being mindful of the enormous challenges that the media sector is likely to face in the next decade.
Today's report also reveals that MG ALBA's strategy to build a network of international co-production partnerships has delivered a significant return on investment. For an investment of £635,000, BBC ALBA has been able to broadcast an additional £3.1m of original content.
These relationships have also given the channel a platform on the world stage including MG ALBA's announcement last week of nine countries sharing BBC ALBA content this summer.
Despite the success of this global approach, the combined contributions of MG ALBA and the BBC enabled 1.8 hours of original programme per day, versus 1.9 hours the previous year.
BBC ALBA's Gaelic audience appreciation figures have risen year on year (8.5/10 versus 8.4/10) as did national audience figures (7.7/10 versus 7.4/10). Gaelic audience linear reach fell slightly to 56.9% (59.4%) and national audience reach also slipped marginally to 9.7% (10.3%).
Importantly, though, MG ALBA continues to build a multi-platform approach, which is reaping dividends. The appointment of Iseabail Mactaggart as the organisation's first Director of Multi-platform Content consolidated an approach which has seen a rise in BBC iPlayer viewing (5%) and 79% growth across social and digital platforms.
Live programming has been a huge part of MG ALBA's approach for BBC ALBA. Original music has featured prominently, with Belladrum, Na Trads, Cèilidh na Bliadhna Ùire, Còisir Eurovision, TRNSMT and BBC Radio Scotland Young Traditional Musician of The Year, the 2019 Royal National Mòd, Gradam Ceoil music awards, Celtic Connections and Seirm all entertaining audiences.
The channel also consolidated its position as the home of Scottish women's sport, broadcasting Scotland's matches at the FIFA Women's World Cup, European women's club ties and covering domestic women's football as well as international and domestic rugby and curling.
LearnGaelic, which launched a new website earlier in the year, saw a stunning 43% rise in its users.
MG ALBA Chair Allan MacDonald comments:
"This year's Annual Report underlines the significant challenges that MG ALBA faces, particularly when it comes to delivering our partnership with BBC ALBA. The reality is that as budgets tighten in real terms, we are having to be ever more inventive in how we create original programming.
"That we are delivering exceptional multi-platform content, building digital audiences, increasing audience appreciation, and encouraging more people than ever to engage with Gaelic is exciting.
"I welcome direct engagement with the Scottish Government, UK Government, Ofcom and the BBC which gives us hope that we can find a path which helps deliver the transformational change in model that is required to help secure the brightest possible future for Gaelic Media.
"Our aim is to ensure that there is a well-resourced and clear directional pathway based on partnership and collaboration, robust enough to deal with the challenges and opportunities that will lie ahead in the next decade in a very volatile media climate."
Donald Campbell, Chief Executive at MG ALBA says:
"The discussions on Public Service Broadcasting are important for the future of Gaelic media for many reasons, including the future funding of the BBC and the policy provisions that are required for Gaelic broadcasting.
"In the coming year, we will dedicate a significant portion of our energies to clarifying and strengthening the policy foundations of Gaelic media in this increasingly fragmented and competitive multi-platform media environment.
"We will continue to seek certainty of funding to deliver a future multiplatform Gaelic media service, building on current high levels of content satisfaction in order to increase audience, language, cultural, social and economic impacts."
LearnGaelic website sees record activity during lockdown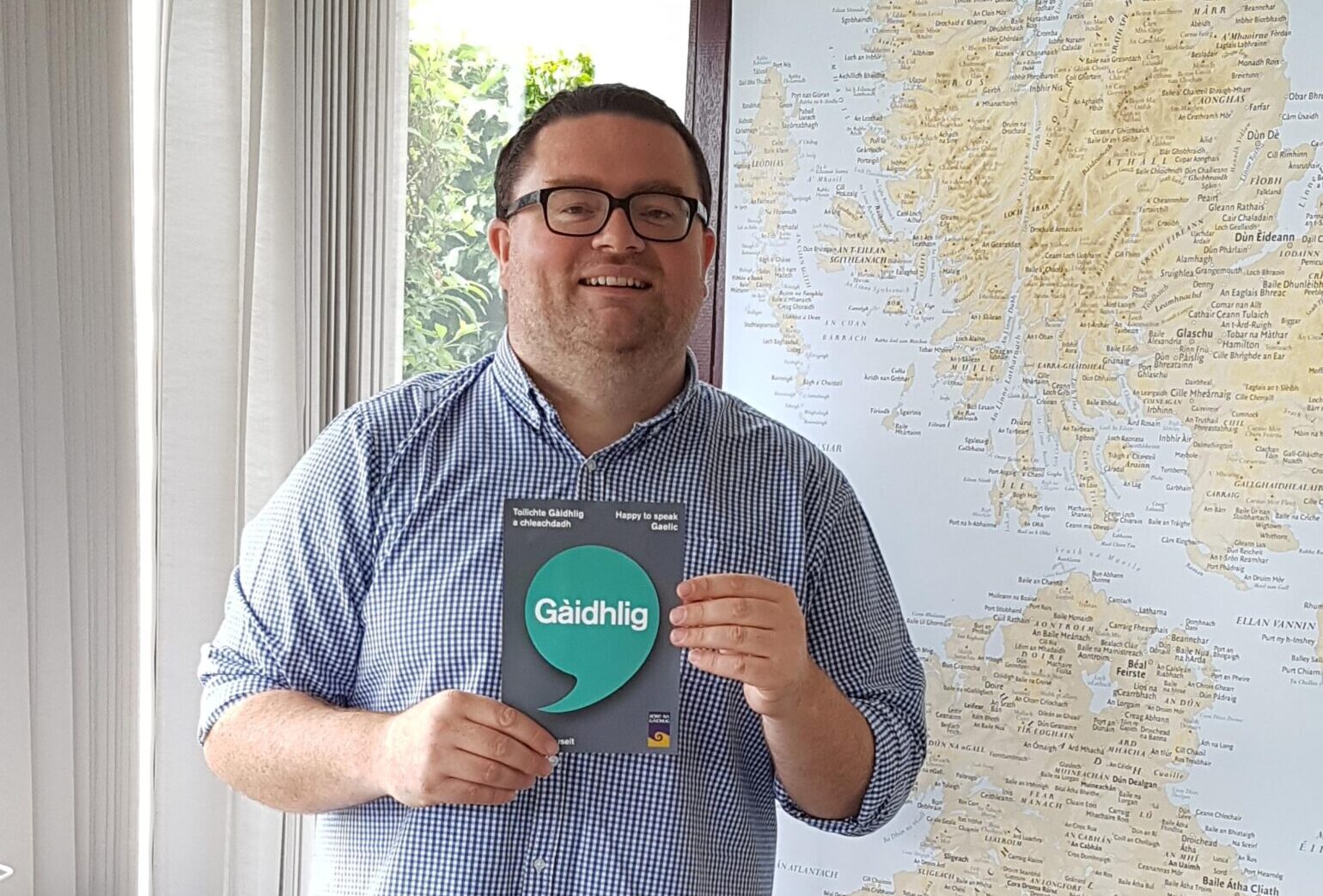 An increase in demand for Gaelic has seen the LearnGaelic website double its users during the coronavirus lockdown.
With self-improvement and language learning especially seeing a surge in interest in the past few months, MG ALBA, one of the LearnGaelic partners and operators of the site, has announced record figures.
Over 114,000 unique users accessed LearnGaelic from the beginning of lockdown, more than double the total of Gaelic speakers according the last census.
Eilidh Lewsey, LearnGaelic Editor, said: "We've seen the strongest growth in our beginners' resources such as our Gaelic Sounds pages and Fichead Facal (vocabulary lists). An Litir Bheag (The Little Letter), a short letter aimed at learners, is fully integrated with our dictionary and has also enjoyed a momentous growth. Our Dictionary consistently continues to gather momentum and we are delighted that learners and Gaelic speakers alike continue to enjoy putting it to good use."
With the launch of Scottish Gaelic last year on the global language learning app, Duolingo, the language has seen a spike in interest across digital platforms.
The LearnGaelic website was redesigned last year and the social media outreach has helped to drive users towards taking the first steps in learning the language.
Nicky MacCrimmon (36) from Dundee, spoke a little bit of Gaelic as a toddler but forgot it all after attending English speaking schools. Over 30 years later he decided to pick it up again and he regularly uses the LearnGaelic website to bolster his skills.
He said: "I was blown away by how much stuff was on the website and how accessible it is. I use quite a lot of the beginners' resources because they are colourful and full of cartoons and give you a brilliant basic introduction, which is just what you need as a learner.
"I wouldn't enjoy learning Gaelic as much without LearnGaelic, I might force myself through it but it wouldn't be anything like as much fun. It's been hugely helpful for me."
Gaelic singer Josie Duncan from the band Inyal has been filming a regular segment during lockdown called "Learn a Gaelic song".
Josie said: "It's been a joy to still be able to connect and teach song through lockdown with LearnGaelic. Music is always such an important outlet, and even more so just now. Seeing people respond to the videos and post up their own takes on the songs has been absolutely brilliant."
Created in 2011, LearnGaelic is an online companion for Gaelic learners, with tools and resources useful to all levels of Gaelic proficiency.
LearnGaelic is a partnership between MG ALBA, Bòrd na Gàidhlig, the BBC, Bòrd na Ceiltis (Alba) and Sabhal Mòr Ostaig.
BBC ALBA Goes Global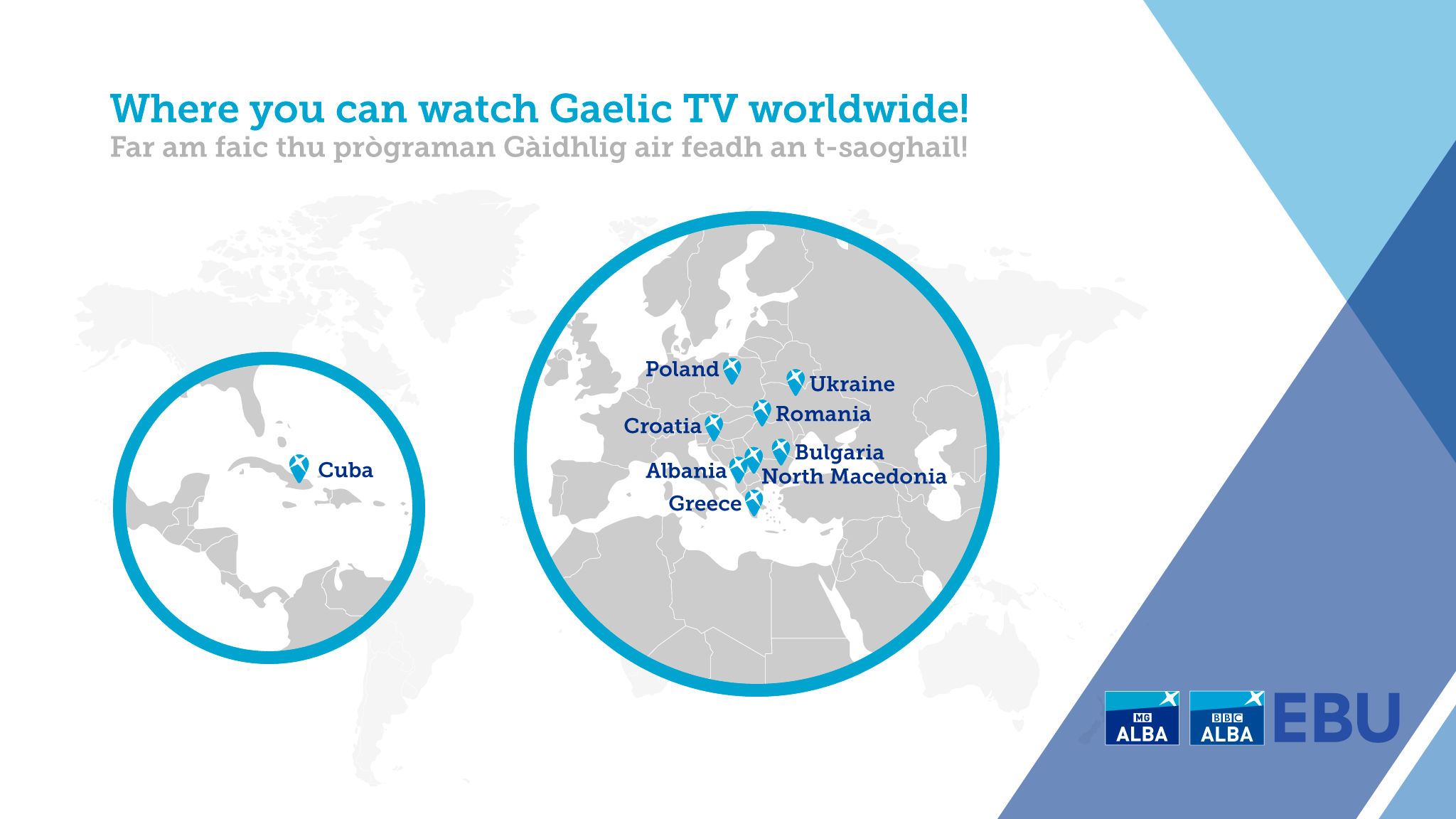 Two BBC ALBA series will be shown across nine different countries this summer.
San Fhuil, a documentary series charting the crofting calendar on the island of South Uist, and music series Port, and have been selected by a number of European countries, as well as Cuba, in an international industry initiative in response to the COVID-19 pandemic.
With a reduction in production capacity, the EBU (European Broadcasting Union) arranged a global call out to allow countries to share content to replace postponed or cancelled programming.
The BBC ALBA programmes have sparked wide appeal, with Greece, Bulgaria and Albania all choosing to broadcast both Gaelic series.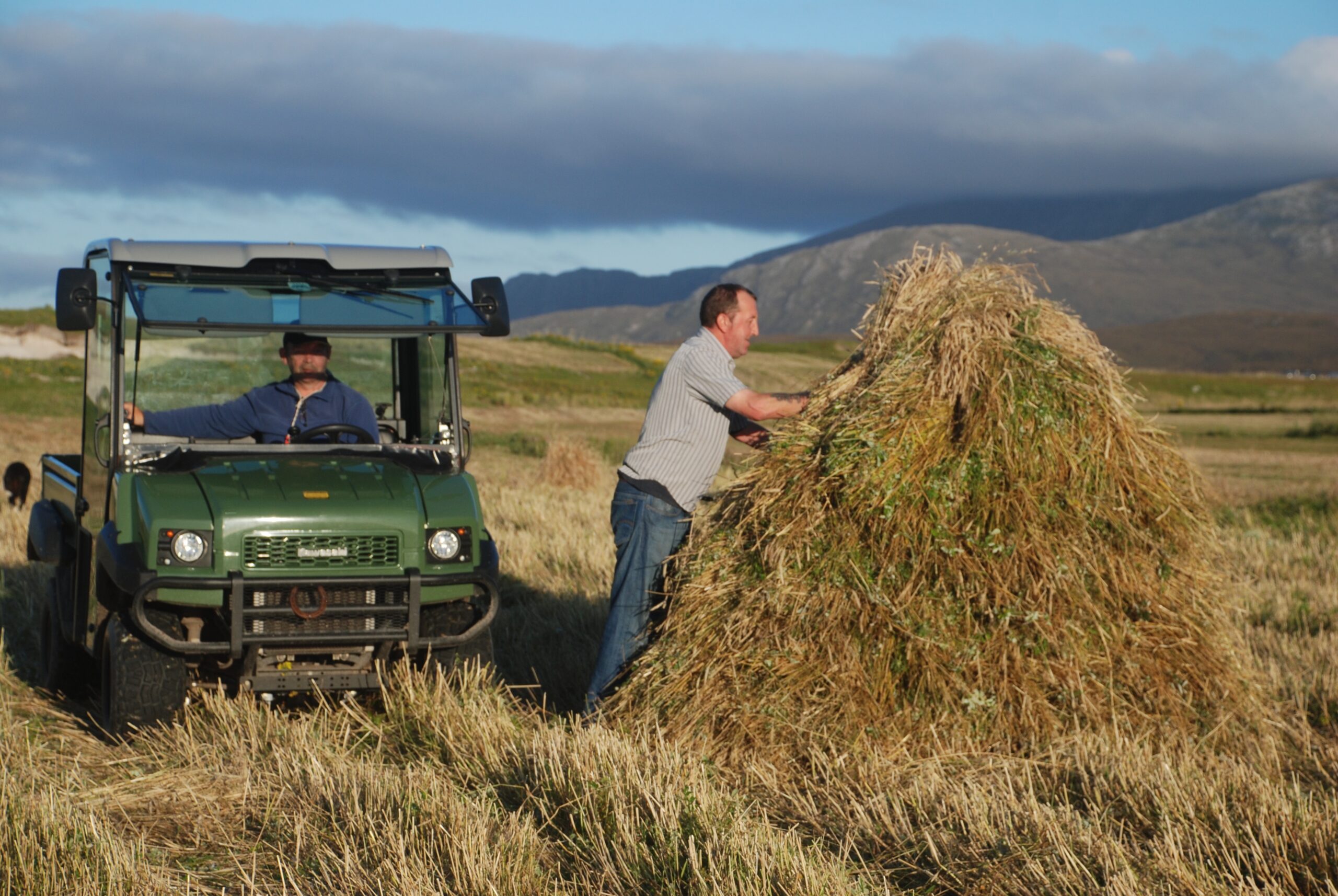 San Fhuil (It's in the Blood) has also been picked up by Polish, Romanian and Croatian broadcasters while Port, the music series presented by acclaimed singers Julie Fowlis and Muireann NicAmhlaoibh, will be broadcast in Ukraine, North Macedonia and Cuba.
MG ALBA, the organisation which operates BBC ALBA in partnership with the BBC, has seen recent success in working with international broadcasters, including earning an award last week at Prix Jeunesse for one of its collaborations.
Margaret Cameron, Channel Editor at MG ALBA, said: "The added value of international partnerships offers a great incentive for independent producers within the Gaelic media sector. It's wonderful to see Gaelic language content travel the globe, creating new connections and confirming the quality of BBC ALBA's content and the talent of our suppliers."
In the past four years, BBC ALBA has benefited from co-finance and co-production deals with countries around the world including China, South Korea and especially in partnership with EBU members.
Last year alone saw BBC ALBA audiences benefit from £3.1 million in additional programme value achieved through co-finance and co-production investment.
BBC ALBA has also worked alongside the EBU with Scotland's first ever Eurovision entry at the 2019 Eurovision Choirs competition and in creating award-winning children's programming through their participation in the documentary and drama exchange programmes.
South Uist based filmmaker Beatrix Wood, director/producer of San Fhuil, said: "It's great that the EBU members have adapted in a positive way to ensure their audiences continue to access a wide range of programmes. We are delighted that San Fhuil will reach a wider international audience because of this. The timeless stories of the South Uist community's humour and resilience at the heart of this series offer viewers something positive at this time, as well as the escapism of the stunning locations."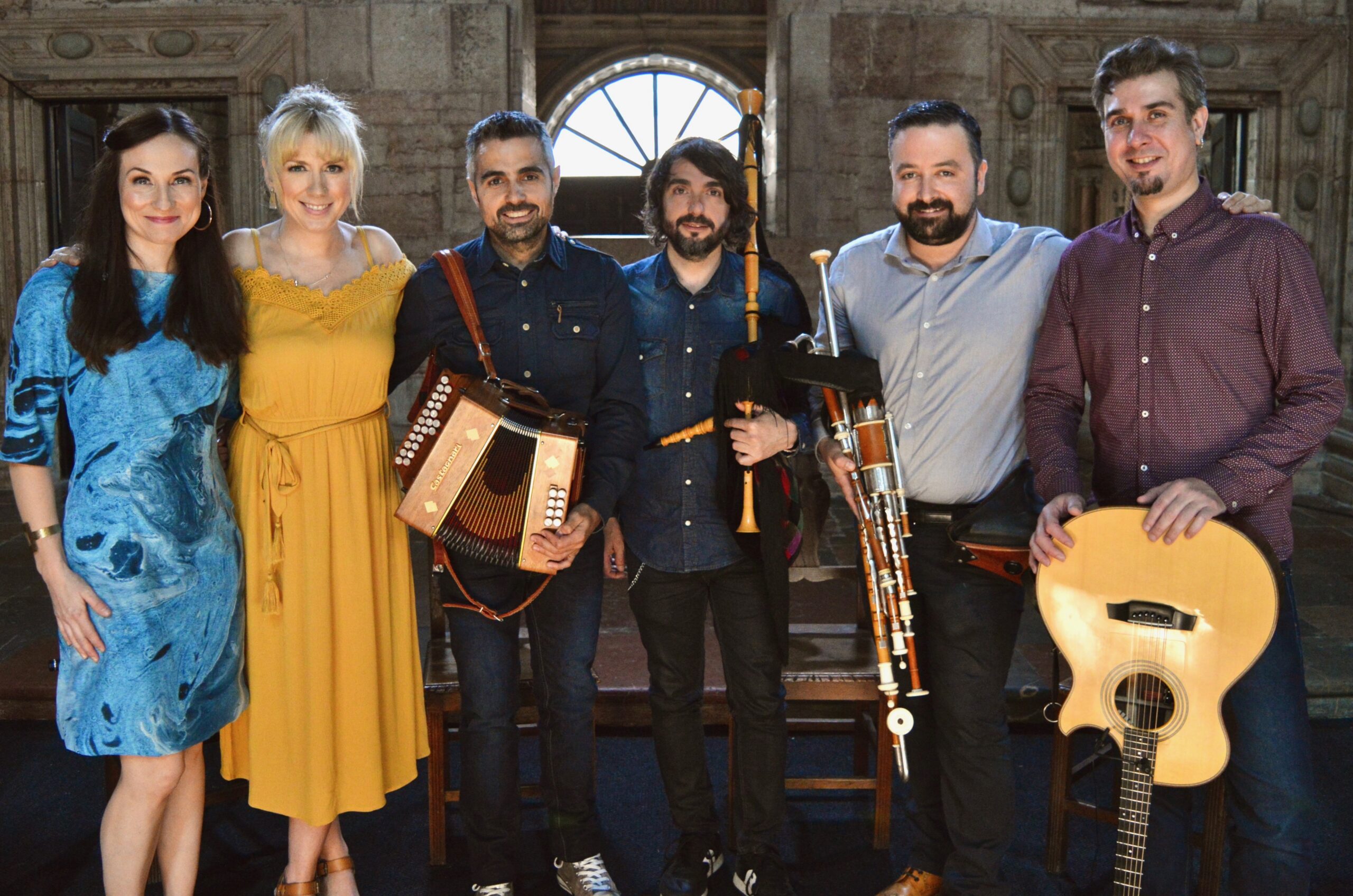 Alasdair MacCuish, owner of Beezr Studios who produced Port, said: "This shows just how relevant and popular traditional music is throughout not just the Celtic nations but worldwide. Having Gaelic music being sung and performed all the way from Havana to Kiev inspires us to create even more fantastic content to tap into that appeal."
International Award for BBC ALBA Children's Collaboration
A BBC ALBA children's documentary-drama which tells the story of the Clydebank blitz from a child's perspective has won an award at Prix Jeunesse, one of the premiere international festivals promoting television for young people.
Securing a prize in the 11-15 category, Gaisgich Òga an Dàrna Cogaidh (Kids of Courage) told the stories of children from Europe and beyond who lived through World War II, using diaries and letters to bring their world to life through drama, archive and model reconstructions.
The eight-part series followed unique perspectives such as young German Soldiers, life in a Jewish Ghetto, and the BBC ALBA episode revisits the fateful dates of March 13 and 14 in 1941 when the Germans dropped thousands of bombs on Clydebank – setting the whole city on fire.
It features a young Gaelic-speaking teenager and reveals the life-saving work of the children in the Clydebank Fire Dept, called the Fire Guard Messengers, who took messages on their bikes to rescue teams to tell them what roads are closed and which houses had been bombed.
BBC ALBA has been involved in many international co-productions in recent years, a strategy that has resulted bringing award-winning programming to viewers while also exporting the Gaelic language to other countries.
Margaret Cameron, Channel Editor at MG ALBA, which operates BBC ALBA in partnership with the BBC, said: "Gaisgich Òga an Dàrna Cogaidh was a brilliantly collaborative project that brought fantastic benefits to BBC ALBA as a co-production partner. As well as bringing the history of WWII to life for our audience, young Gaelic actors and more experienced talent had the unique opportunity to work in drama at a European level. Congratulations to all of the partners involved."
Gaisgich Òga an Dàrna Cogaidh was a co-production between LOOKSfilm, SWR and Toto Studio, and was broadcast in Germany, France, Poland, Switzerland, the Czech Republic and the UK. The Gaelic version of the series was produced by Solus Productions, based in Glasgow.
The Prix Jeunesse Foundation was established in 1964 with the aim to promote quality in children's television worldwide, by running the bi-annual festival Prix Jeunesse International.
Due to the ongoing Covid-19 crisis, this year's festival was held virtually between the 5th and 11th of June 2020.