Popular BBC ALBA travel show, Mach à Seo, is returning for a seventh series, beginning on Wednesday 21 September.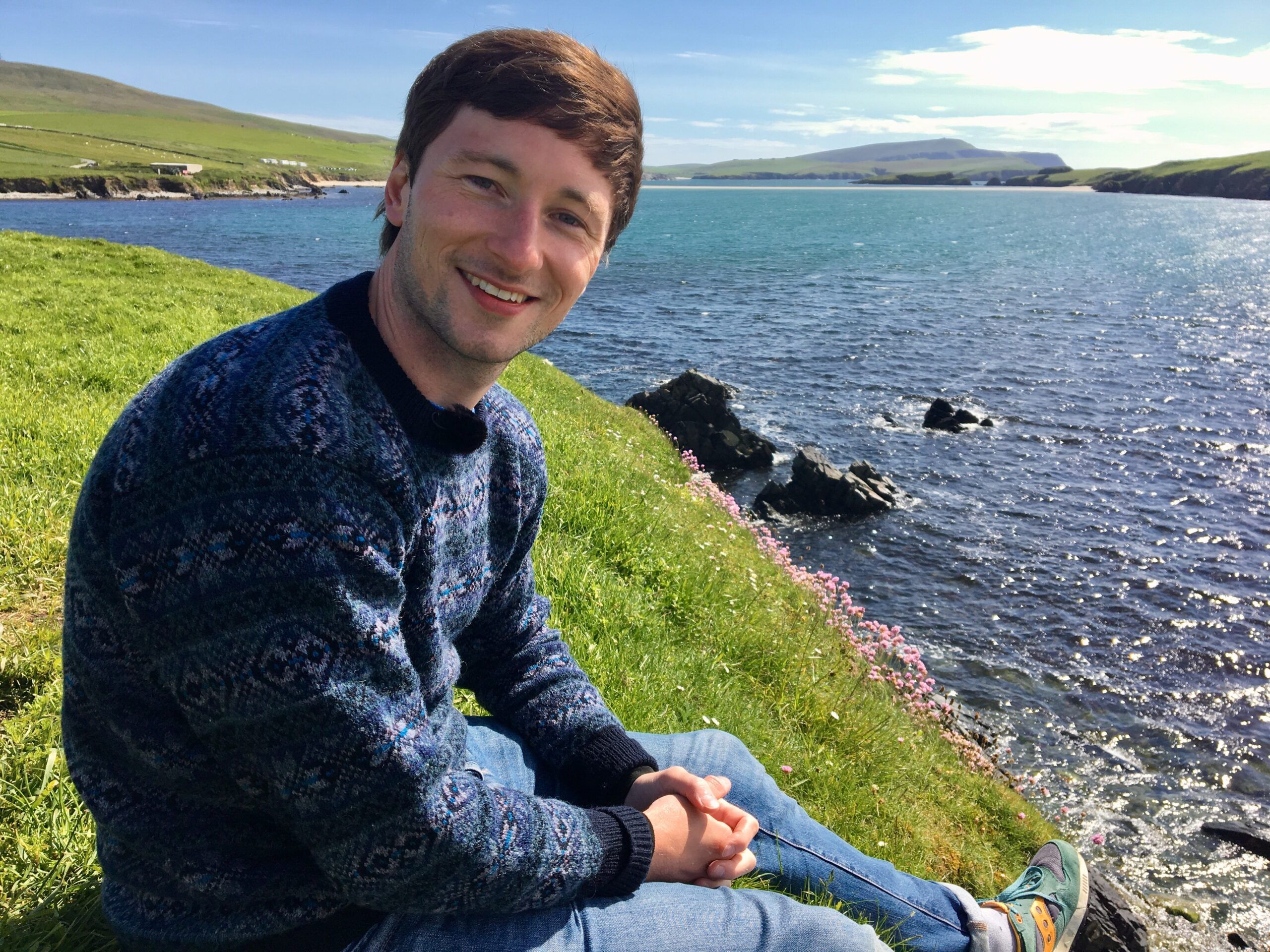 From Caithness to the Campsies, from the big city to the Borders, presenter Ramsay MacMahon once again takes us with him on his weekend adventures exploring Scotland in Mach à Seo, produced by Caledonia TV.
Ramsay has revealed the top five things to do and see from his TV travels.
1. Beachcombing – St. Ninians beach – Shetland
St. Ninians beach is a large natural sand causeway with sea on either side. Often featured on promotional material of Shetland, the beach is beautifully picturesque and an absolute must-visit. Ramsay describes it as 'a glorious tombolo beach' and 'a spectacular natural wonder'.

The beautiful St. Ninians beach 
2. Sampling Smokies – Arbroath
A second-generation family business, Arbroath Fisheries was established in 1969, and specialises in 'Arbroath smokies' or whole, smoked haddock. Another must-visit on Ramsay's list, he said: "Call in to see them smoking the fish, and buy it while it's still warm. It's best served hot with lots of butter!"
3. Whisky Galore – Am Politician pub and museum – Eriskay
Am Politician takes its name from the stricken vessel S.S Politician, which ran aground off Eriskay in 1941. In the bar, you'll find some of the salvaged artefacts made famous in the classic film Whisky Galore. Ramsay said:"It has the best beer garden on the planet with a view of the sunset and it's a hop, skip and a jump from the beach." The island is steeped in history, and islanders are still finding buried bottles, with some only being found last year when one moved into a new house!

Ramsay enjoying a dram with a view at Am Politician 
4. Rhino mudbath – Blair Drummond Safari Park – Stirling
'Dot', an affectionate rhino, made quite the impression on Ramsay when he got the chance to give her a mud bath at Blair Drummond Safari Park, Stirling. Ramsay said: "She knew exactly what was happening. After washing her sides, she turned round so I could give her bum a wee scratch too!"
5. Swinging a claymore – Duncarron Medieval Village – Carron Valley
Last but by no means last, Ramsay has added Duncarron Medieval Village to his line-up of must-sees. Ramsay visits here in the upcoming series 7 of the programme, and it's an exciting visit at that!

Ramsay learning to sword fight with Gladiator star Chick Allan
He spent the afternoon learning how to sword fight with Chick Allan, who features in the 2000 film Gladiator, and founded 'Combat International' who recreate fighting styles and the look of warriors from many different eras. The Medieval Village is home to a training academy for all sorts of combat, and Ramsay is put through his paces.
The new Mach à Seo series begins on BBC ALBA on Thursday 21 September. All episodes will be available to stream on BBC iPlayer for 30 days from first airing.