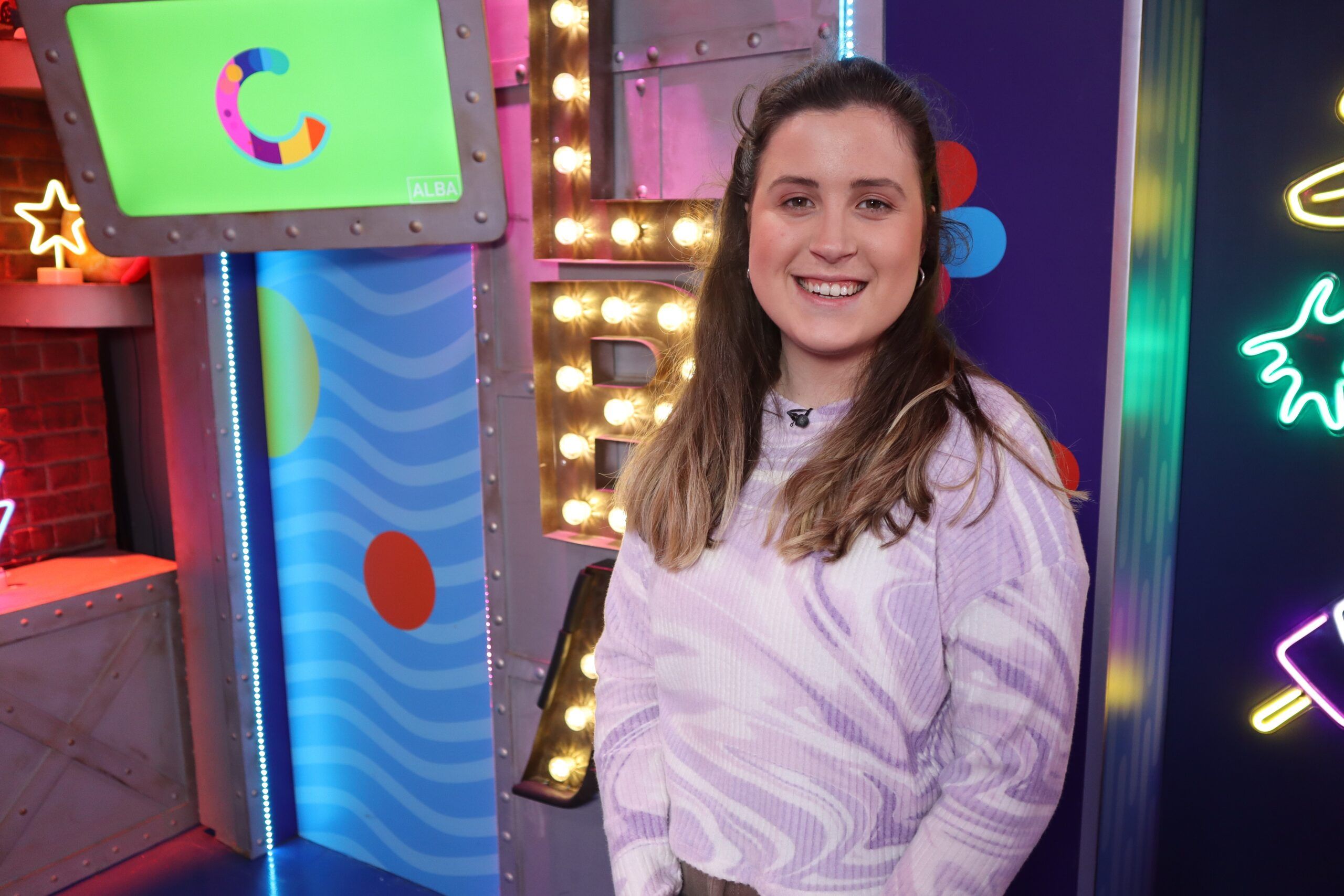 BBC ALBA is delighted to announce Bekah MacLeod as its latest CBBC ALBA presenter.
The 24-year-old, from Skeabost, Skye, was on air for the first time last week as she made her CBBC ALBA bow on Wednesday.
The Sabhal Mòr Ostaig UHI alumna relished her on-screen debut as a part of the Gaelic-speaking presenting team, joining the presenter team consisting of Calum MacDonald, Ellen MacDonald, Hannah McKirdy, Zach Ronan & Lana Beaton.
Bekah, who is an avid reader and is currently trying to learn to roller skate, with some degree of success, has always loved TV and drama.
Calling on the experience she gained at the University of the Highlands and Islands through Sabhal Mòr Ostaig's TV course and from her work towards a degree in Gaelic and Media Studies, Bekah thrived in the studio environment.
Currently living in Glasgow, the former Portree High School pupil has also spent time elsewhere in the BBC, undertaking an MG ALBA-sponsored student placement at Radio nan Gàidheal in Stornoway.
Speaking after making her TV debut and explaining her route to working in broadcasting, Bekah said: "I've had a few different jobs and never really knew what I wanted to do, but I've always loved being on stage and performing.
"I did some extensive training on my TV course where we covered a little bit of everything over two years".
"Day one in the studio  was fun – but it's quite different with the camera pointed at you!
"It was weird looking back at the recording as you notice things you wouldn't normally see in yourself – I didn't realise I blinked that much! Or you think: 'Oh gosh what am I doing with my hands?'.
"The support I've received from everyone at BBC ALBA has been super helpful.
"It's cool explaining to people what my job is and telling them I spend part of my day recording in a CBBC studio like we used to watch when we were younger.
"Between my placement at Radio nan Gàidheal and my early career with BBC ALBA, they have really helped me confirm to myself that working in the media is the perfect place for me."