Presenter Cathy MacDonald reveals 1920 novel in new BBC ALBA documentary
Catherine Carswell's sadly neglected novel reveals the life of a strong-willed and free-thinking young woman brought up in a bourgeois, strict and Presbyterian Glasgow family in Sàr Sgeòil – Open the Door.
The documentary, which is produced by Caledonia TV, focuses on main character Joanna Bannerman, who is born a prisoner of Victorian and Edwardian values, but into a time of possibilities.
Artistic, idealistic and passionate, she breaks free from middle-class, Presbyterian values to pursue love and fulfilment.
However, this story was not just Joanna Bannerman's, it also belongs to Catherine Carswell, who used the 1920 novel to explore female desire – a taboo subject at the time, especially for a female writer.
Born Catherine Macfarlane in Glasgow in 1879, Carswell was the daughter of two devout Presbyterians who met at an evangelical meeting. George Macfarlane, her father, was an affluent merchant trader and became a town councillor, and both he and his wife Mary Anne were pillars of the church.
In her novel, Catherine's alter-ego Joanna studies at the Art School, has talent and dreams of earning her living in London. She has a wide circle of friends, one of whom was with writer D.H Lawrence.
In the programme, Cathy spoke to Gerry Carruthers, Professor of English at the University of Glasgow. "This is a new time of frankness," he said.

Cathy and Gerard Carruthers with a copy of the novel
"It's a new time of explicitness. Not in a prurient sense, but in the sense that people want to begin to tap in both psychologically and sensually to the body as well as the mind."
Catherine eventually did move to London, where she supported herself as a journalist and married Donald Carswell, who had loved her from afar for a long time.
Much like Catherine, main character Joanna also followed her dreams in London, using her artistic talent to get by. Her life, like her creator's, had been very different from the one of a young middle-class woman born at the end of the 19th century.
Catherine Carswell experienced a critical time in the lives of women. Her novel, Open the Door gives a remarkable insight into that changing world, and Cathy MacDonald tells the story in Sàr Sgeòil – Open the Door.
Sàr Sgeòil – Open the Door airs on BBC ALBA on Tuesday 19 September at 9pm and will be available on BBC iPlayer for 30 days after first airing.

Ramsay MacMahon reveals his personal top five Scottish experiences ahead of Mach à Seo series 7
Popular BBC ALBA travel show, Mach à Seo, is returning for a seventh series, beginning on Wednesday 21 September.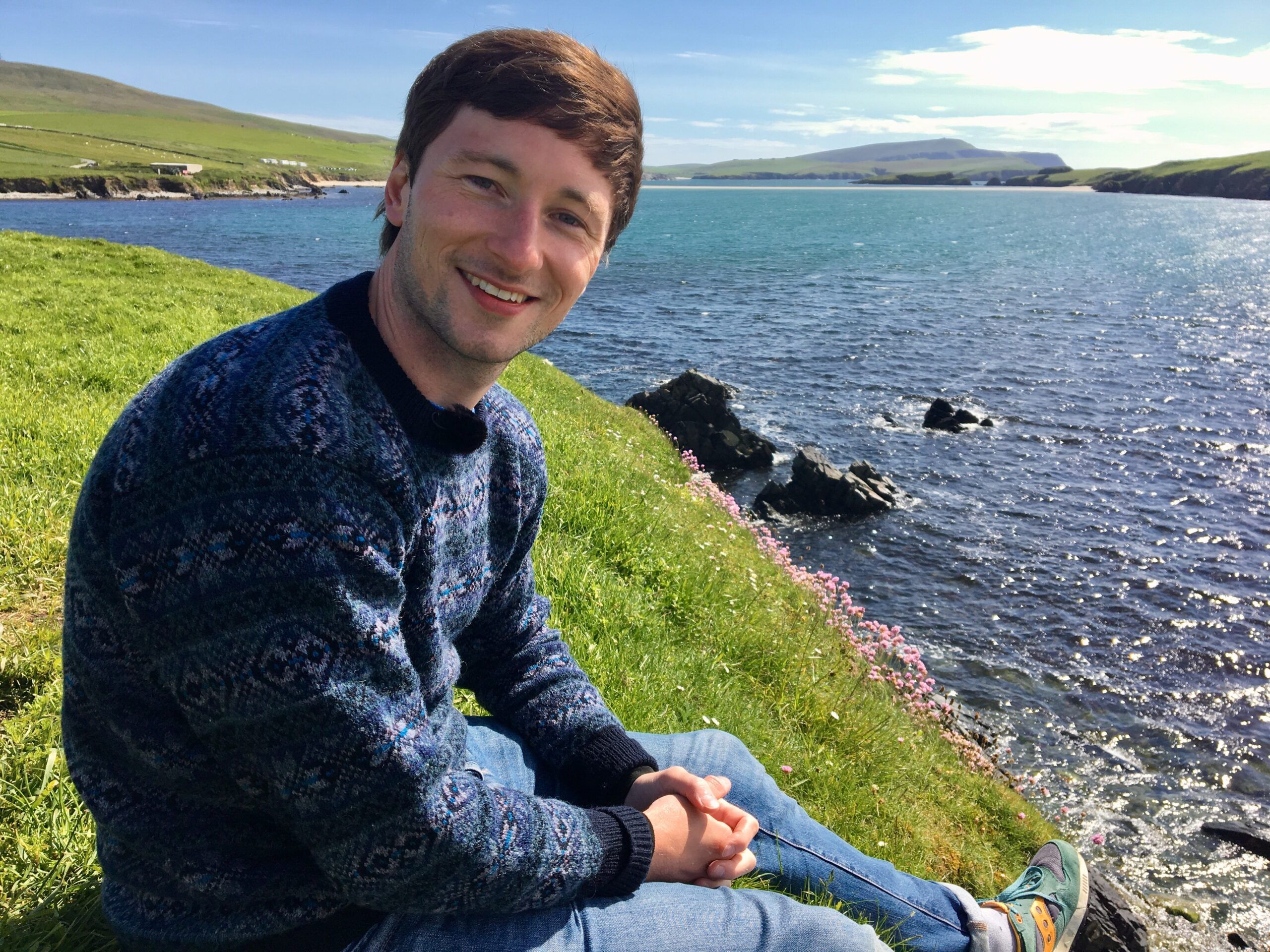 From Caithness to the Campsies, from the big city to the Borders, presenter Ramsay MacMahon once again takes us with him on his weekend adventures exploring Scotland in Mach à Seo, produced by Caledonia TV.
Ramsay has revealed the top five things to do and see from his TV travels.
1. Beachcombing – St. Ninians beach – Shetland
St. Ninians beach is a large natural sand causeway with sea on either side. Often featured on promotional material of Shetland, the beach is beautifully picturesque and an absolute must-visit. Ramsay describes it as 'a glorious tombolo beach' and 'a spectacular natural wonder'.

The beautiful St. Ninians beach 
2. Sampling Smokies – Arbroath
A second-generation family business, Arbroath Fisheries was established in 1969, and specialises in 'Arbroath smokies' or whole, smoked haddock. Another must-visit on Ramsay's list, he said: "Call in to see them smoking the fish, and buy it while it's still warm. It's best served hot with lots of butter!"
3. Whisky Galore – Am Politician pub and museum – Eriskay
Am Politician takes its name from the stricken vessel S.S Politician, which ran aground off Eriskay in 1941. In the bar, you'll find some of the salvaged artefacts made famous in the classic film Whisky Galore. Ramsay said:"It has the best beer garden on the planet with a view of the sunset and it's a hop, skip and a jump from the beach." The island is steeped in history, and islanders are still finding buried bottles, with some only being found last year when one moved into a new house!

Ramsay enjoying a dram with a view at Am Politician 
4. Rhino mudbath – Blair Drummond Safari Park – Stirling
'Dot', an affectionate rhino, made quite the impression on Ramsay when he got the chance to give her a mud bath at Blair Drummond Safari Park, Stirling. Ramsay said: "She knew exactly what was happening. After washing her sides, she turned round so I could give her bum a wee scratch too!"
5. Swinging a claymore – Duncarron Medieval Village – Carron Valley
Last but by no means last, Ramsay has added Duncarron Medieval Village to his line-up of must-sees. Ramsay visits here in the upcoming series 7 of the programme, and it's an exciting visit at that!

Ramsay learning to sword fight with Gladiator star Chick Allan
He spent the afternoon learning how to sword fight with Chick Allan, who features in the 2000 film Gladiator, and founded 'Combat International' who recreate fighting styles and the look of warriors from many different eras. The Medieval Village is home to a training academy for all sorts of combat, and Ramsay is put through his paces.
The new Mach à Seo series begins on BBC ALBA on Thursday 21 September. All episodes will be available to stream on BBC iPlayer for 30 days from first airing.
Camanachd Cup Final to be last game for legendary 'voice of shinty' Hugh Dan MacLennan
Legendary Gaelic sport broadcaster Hugh Dan MacLennan is set to call time on his commentary career in shinty following the Tulloch Homes Camanachd Cup Final on 16 September, live on BBC ALBA.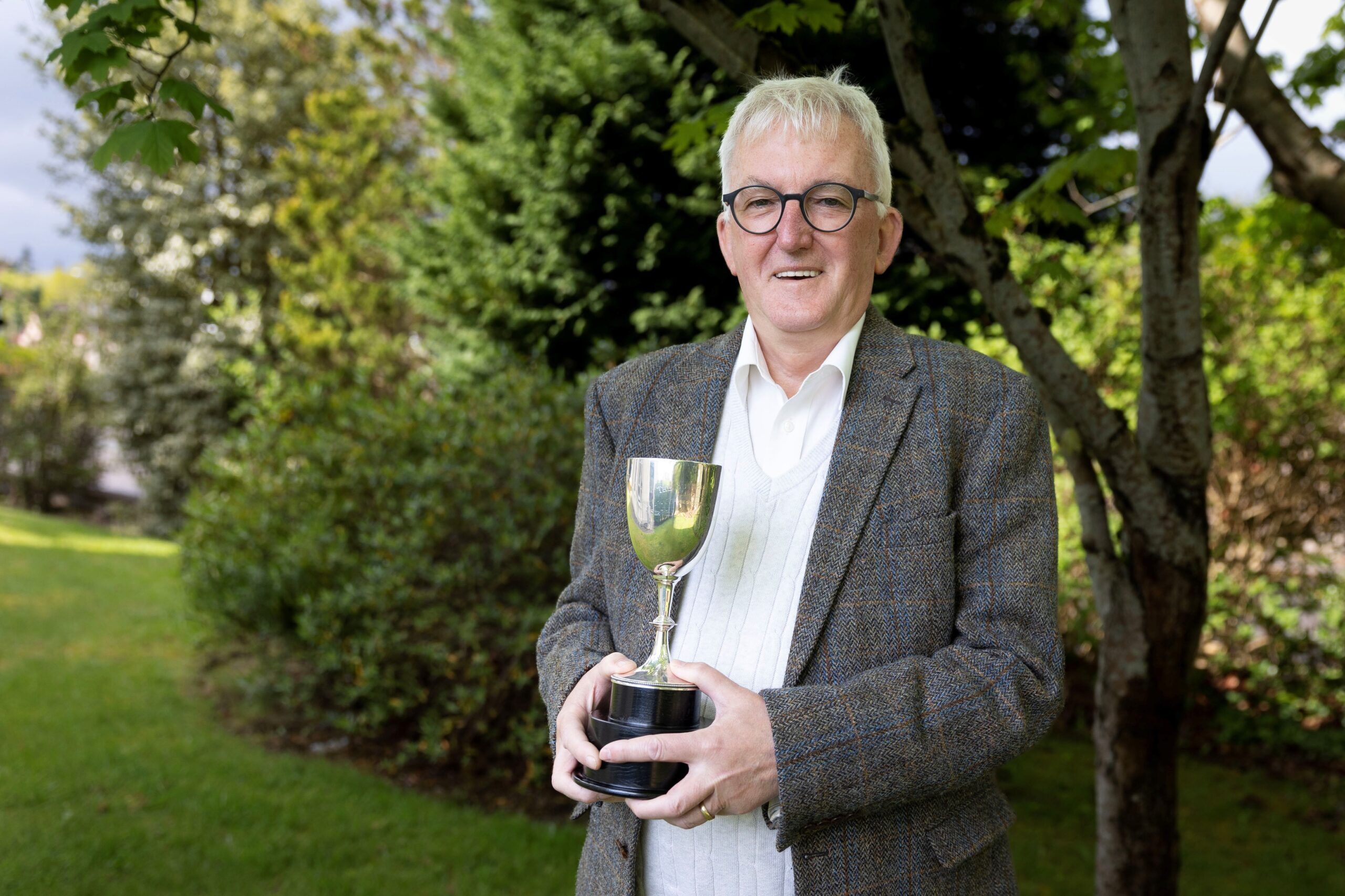 The final, between Oban Camanachd and Kingussie, will be the 100th game to be played at Bught Park in Inverness, and will be the final commentary role in shinty for Hugh Dan, who voiced his first Camanachd Cup final in 1983.
Hugh Dan, who is also known to fans who follow Gaelic coverage of rugby, curling and football, was born in Caol, Lochaber, in 1956. He went on to qualify as a Gaelic teacher, and taught the language at Millburn Academy in Inverness. It was here he met John Willie Campbell, who he later succeeded in the broadcasting hot seat.
Later this year, BBC ALBA will be airing a documentary about the life and work of the star sports broadcaster, produced by Sgeul Media.
Hugh Dan has spearheaded the growth of Gaelic sports broadcasting and will continue with his sports reporting and commentary on BBC ALBA away from shinty for another couple of months before retiring at the end of the year.
It is likely to be a close encounter between the two teams, who have both beaten each other in recent months. In July, it was Kingussie that ran out 1-2 winners. However, it was Oban Camanachd who were 2-1 victors when the two met in August.
Kingussie will be confident, as they come into this one with the competition's top scorer, James Falconer, who has bagged five goals on their run to the final.
The Tulloch Homes Camanachd Cup Final is live on BBC ALBA, iPlayer, BBC Radio nan Gàidheal and BBC Sounds.
The Comedy Unit delivers good clean fun in new BBC ALBA sitcom
Two childhood friends turned go-getting entrepreneurs, Angela and Katie, have started their own cleaning business to take advantage of the AirBnb boom. But with a TV crew in tow chaos is never far away in BBC ALBA's hilarious mockumentary series, Glan Fhèin.
Glan Fhèin is produced by The Comedy Unit, the TV hit-makers behind Scot Squad, Still Game, Chewin' the Fat, Gary: Tank Commander and many other smash comedy shows.
The sitcom, which will be one of the main highlights of BBC ALBA's autumn schedule, will be on screens from September 20th at 10pm.
Glan Fhèin is written by up-and-coming comedy talents Lana Pheutan and Hannah McKirdy, who also star in the show as best friends Angela and Katie.
The three-part show dishes the dirt on Angela and Katie's cleaning company – Glan Fhèin, a punning name which means both 'really clean' and 'really good'.
The plucky new business has two employees – scary office manager, Betty, played by TV newcomer Mairi Alice Macdonald, and hapless ex-con, Daniel, performed by Calum Macdonald. No one is quite sure what Daniel's pregnant girlfriend, Dido, does but Mairead Hamilton brings a hilariously loopy energy to the role. Other regulars include smooth- tongued charmer, Seonaidh, performed by Iain Beggs, and his put-upon brother, Calum, played by Sam James Smith in his first TV role.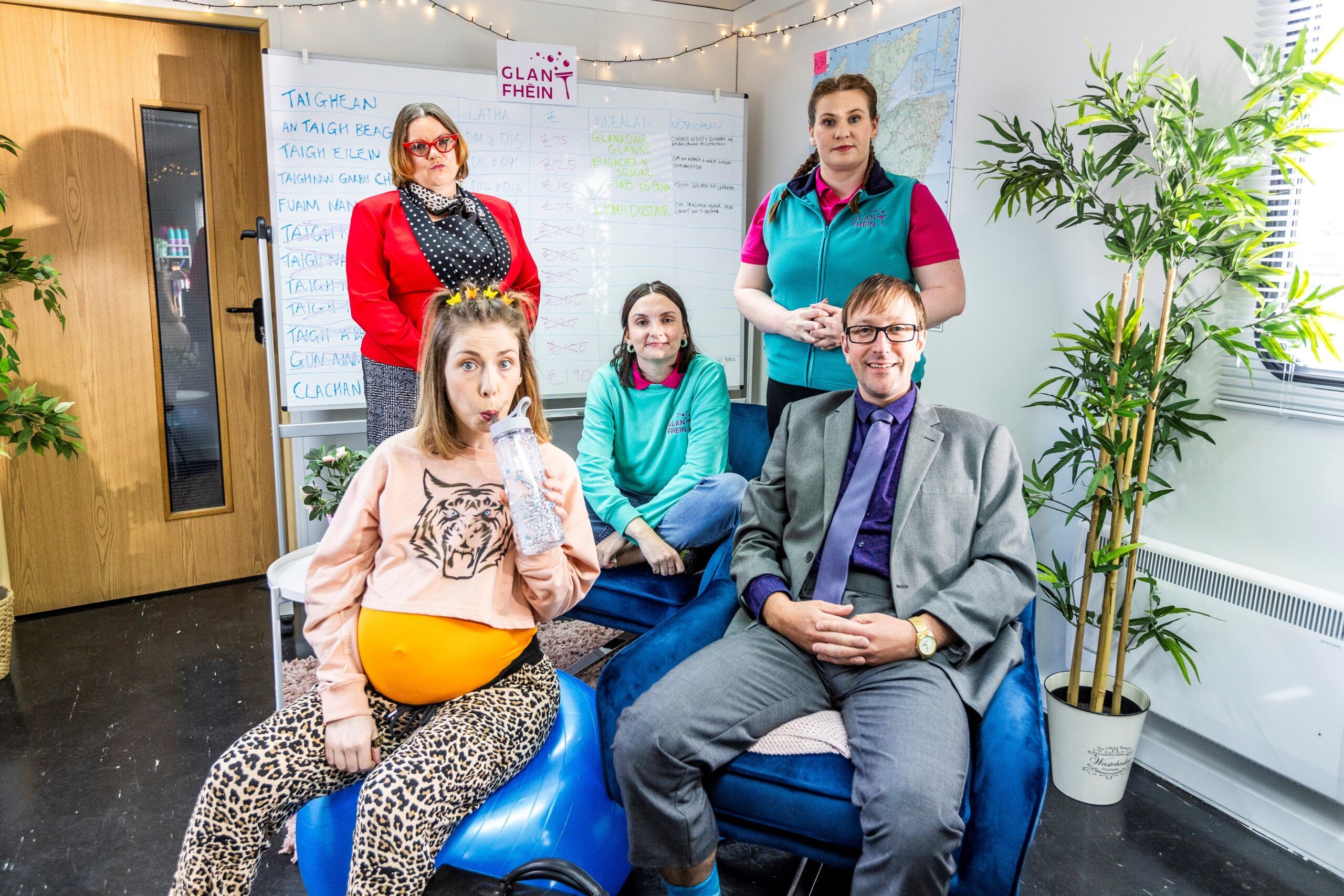 The cast of Glan Fhèin. Front row L-R: Mairead Hamilton, Calum Macdonald. Back row L-R: Mairi Alice Macdonald, Hannah McKirdy, Lana Pheutan.
The series also features a cameo from rising star of Scottish stand-up, Stuart McPherson, playing a brash property owner who mangles the pronunciation of his Gaelic-named holiday home.
Glan Fhèin aims to clean-up and give the competition a bleaching. However, Katie and Angela find a few blockages along the way…
Demanding customers, business rivals, angry protestors, disgruntled employees, pesky wildlife, stubborn stains, and romantic entanglements – it's dirty work but someone's got to do it!
But no matter how messy things get, Angela and Katie are determined to pull on their rubber gloves, pick up their squeegees and deliver big laughs. It's all good, clean fun!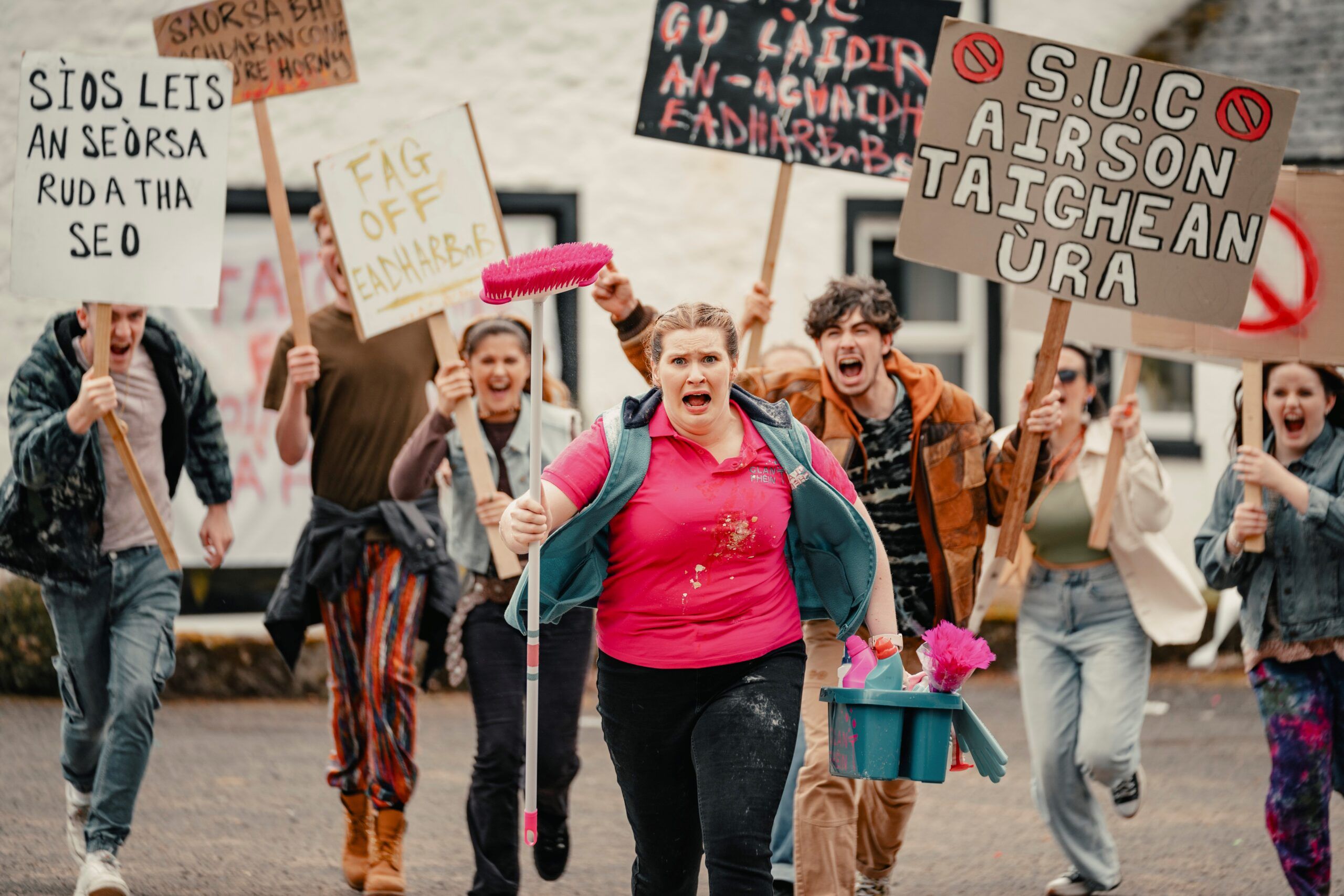 Angela clashes with angry locals protesting about short-term lets.
Hannah and Lana are Scotland's latest comedy writing and performing sensation. The Comedy Unit has worked with several writer-performer duos over the years, notably Greg Hemphill and Ford Kiernan (Chewin' the Fat, Still Game) and Iain Connell and Robert Florence (Burnistoun, The Scotts).
Like these partnerships, Hannah and Lana are a stellar pair, who honed their writing skills on sketch shows before turning their attention to sitcoms.
With Glan Fhèin, they've created fantastic characters for themselves, while also populating the show with a cast of recognisable comic personas that will tickle the funny bones of viewers the length and breadth of the country.
Co-creator Lana Pheutan says, "From the day we came up with this idea for 'Glan Fhèin' to our last day on set, this programme has lifted me up. I am so proud of myself and Hannah, who worked so hard to create the amazing characters in our scripts.
"We wanted to write something that felt new and different, but wanted there to be characters and a community that the viewers would recognise as well. It was so easy to bring this world to life because it's not far from the world we're in right now, just crazier with a lot more misogyny.
"I can't wait to see the whole thing and I hope everyone likes it as much as I do."
Co-creator Hannah McKirdy added, "As young writers, it's not often that an opportunity like this presents itself. I am very proud of the scripts we wrote, and the characters and the world we created.
"We were so lucky that such good and talented actors (Mairead Hamilton; Iain Beggs; Calum MacDonald; Mairi Alice MacDonald and Sam James Smith) were willing to be involved, and they did amazing work to bring what we wrote to life.
"I hope that people will enjoy Glan Fhèin as much as we both enjoyed writing it together."
Rab Christie, Managing Director of The Comedy Unit says, "At the Comedy Unit we are lucky enough to have been working with Hannah and Lana on comedy material for the last couple of years.
We are thrilled McKirdy and Pheutan have created such a fantastic ensemble workplace sitcom! It is a great idea for a show and features a terrific twosome at the heart of the action in Angela & Katie!
"Hopefully the audience will find something hysterical to relate to as Glan Fhèin has universal appeal. There's something for anyone who has ever worked with a pal, stayed in a short-term let or pulled on the rubber gloves to clean-up something icky!"
Bill Macleod, Commissioning Editor for BBC ALBA, says "Glan Fhèin is a comedy clean sweep – brilliantly written, crammed with jokes and full of faultless performances. At its heart it's about friendship – mismatched and messy at times, but always warm-hearted."
Glan Fhèin first airs on BBC ALBA on Wednesday 20th September at 10pm. All three episodes will be available on BBC iPlayer for 30 days after first airing.
Anne McAlpine discovers the power of peat in new BBC ALBA documentary series
From the boreal peatlands of Canada, to the expansive peat plains of Finland and the
beautiful blanket bogs of home – Anne McAlpine takes us on a journey exploring
spectacular peatlands around the world.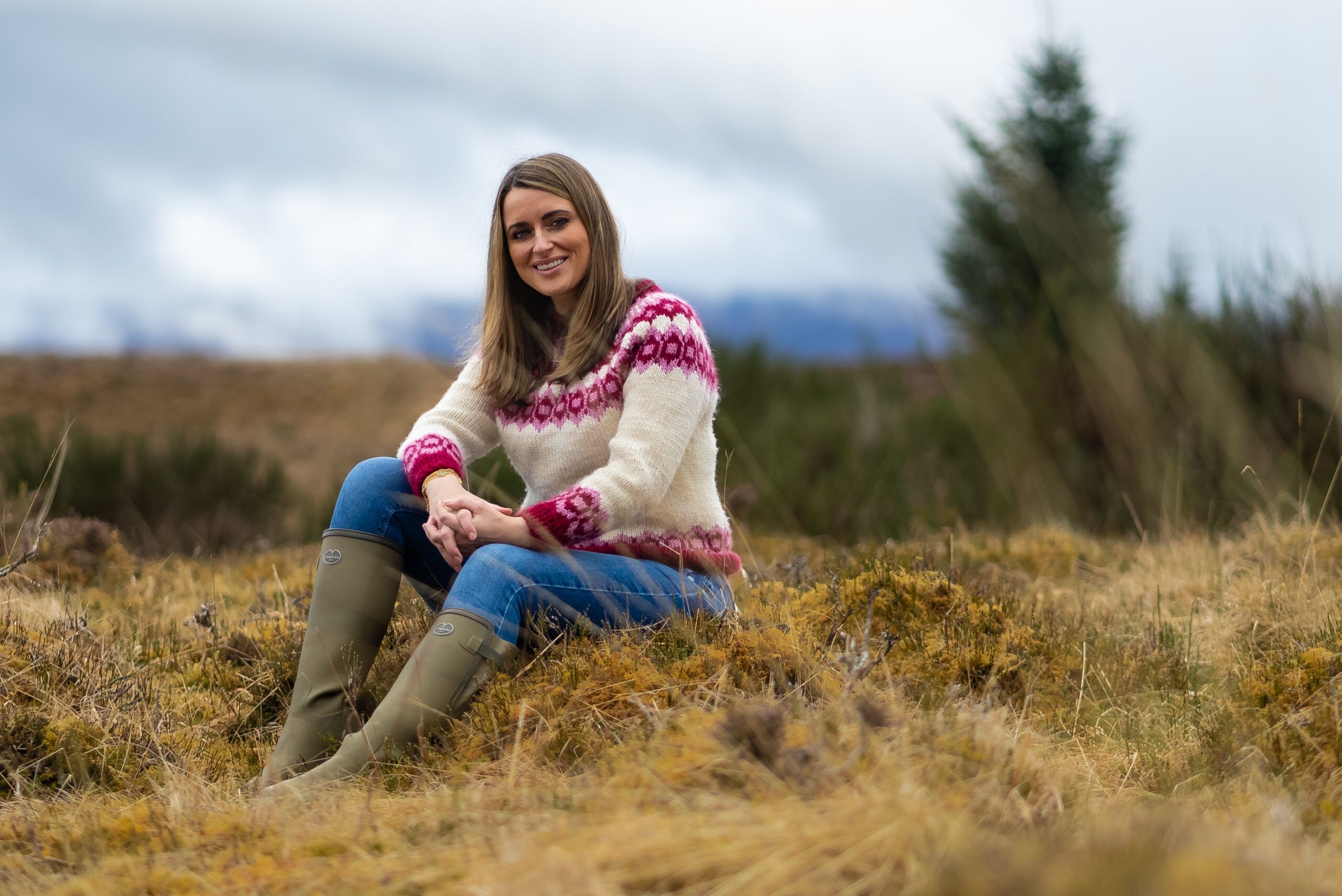 This stunning documentary series takes us to Iron Age bog bodies, remarkable pool
systems, shielings which built communities on the moor, and bogs which cover stone
walls older than the Pyramids.
Anne also discovers how peatlands, which cover just 3% of the planet yet hold more
carbon than all the forests combined, are an important ally in the fight against climate
change. But to keep our peatlands from leaking out all the carbon they hold, we need to
look after them.
In episode one, Life on the Bog, Anne discovers what exists on the peat: from rutting stags
that roam the peatlands in Harris, to salamander-eating pitcher plants in Canada and the
watery legacy of peat extraction in the Netherlands.
In her home island of Lewis, Anne joins local Danny Mackay as he makes the finishing
touches to a peat stack to learn about how small-scale use of peat has long heated homes
in the Highlands and beyond.
We also hear from a peat producer in Finland, where times are changing amidst
environmental concerns, to learn about the use of peat on a commercial-scale.
Our Peaty Past, episode two, focuses on times when peat has come to the fore.
Remarkable stories include the use of bog moss for field dressings in the First World War
thanks to a widespread civilian volunteer effort, with origins at the Royal Botanic Garden
Edinburgh.
Anne meets Professor of Conflict History and Archaeology, Tony Pollard, of the University
of Glasgow, who has been exploring Scotland's many battles. He relays how Robert the
Bruce's boggy battle tactics proved decisive.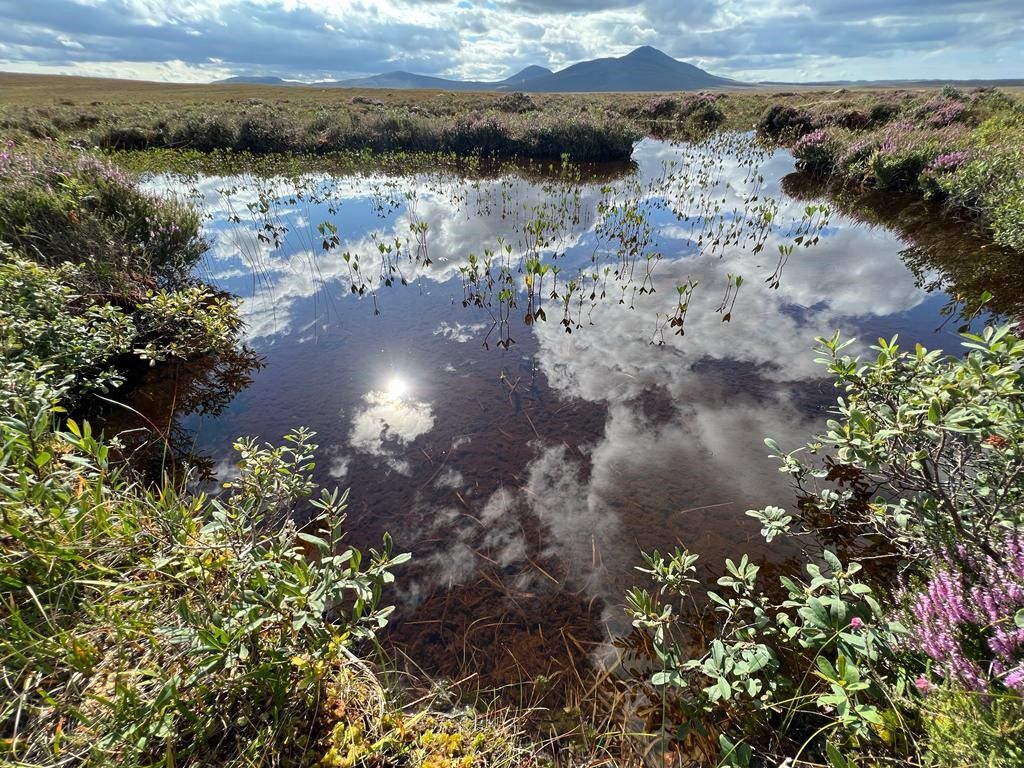 Bog pools in the Flow Country, northern Scotland, where scientists are monitoring the
health of Europe's biggest blanket bog.
When speaking about the battle of Loudoun Hill, he said: "What Robert the Bruce cleverly
does, is he would come to the battlefield early, and work out how he could turn the terrain to
his advantage.
"Horses are not going to be able to operate over those bogs. To limit the space even more,
Robert the Bruce and his men dug three ditches, creating choke points and bottlenecks.
"The English cavalry could only pass through 500 at a time. At that point, Robert the Bruce's
Scottish army, with their spears, come in and basically cut them to pieces."
Anne also visits Roman Vindolanda Fort and Museum, where treasures include the only
surviving boxing gloves from the entire Roman Empire, preserved in the peaty landscape.
The final episode of the three-part series, The Power of Peat, looks at the dramatic
outcomes when peat is disturbed, and Anne continues her trip through the Netherlands,
visiting a city built on soft peaty soils that are slowly sinking.
Back on home turf in the Outer Hebrides, Anne finds out how the peat moors inspire artist
Màiri Gillies and popular local band Peat & Diesel.
Throughout the series, Anne makes many extraordinary findings:
"In Scotland, peat is behind some of our most iconic scents, tastes and sights" she said.
"Growing up in the Western Isles, peat played a central role in community life. Many
islanders will have memories of summers spent cutting peat with family, friends and
neighbours and will recognise the inviting smell of a peat fire keeping houses warm through
the winter.
This series really opened my eyes to the importance of keeping our peatlands healthy. From
preserving Roman artefacts to having a pivotal role in storing carbon, it's been fascinating
to learn about the power of the humble peat in combating climate change."
The Secrets in the Peat series begins on BBC ALBA on Wednesday 20 September at 9pm.
All three episodes will be available to stream on BBC iPlayer for 30 days from 20
September.
Sunset+Vine is new BBC ALBA Sport Production Partner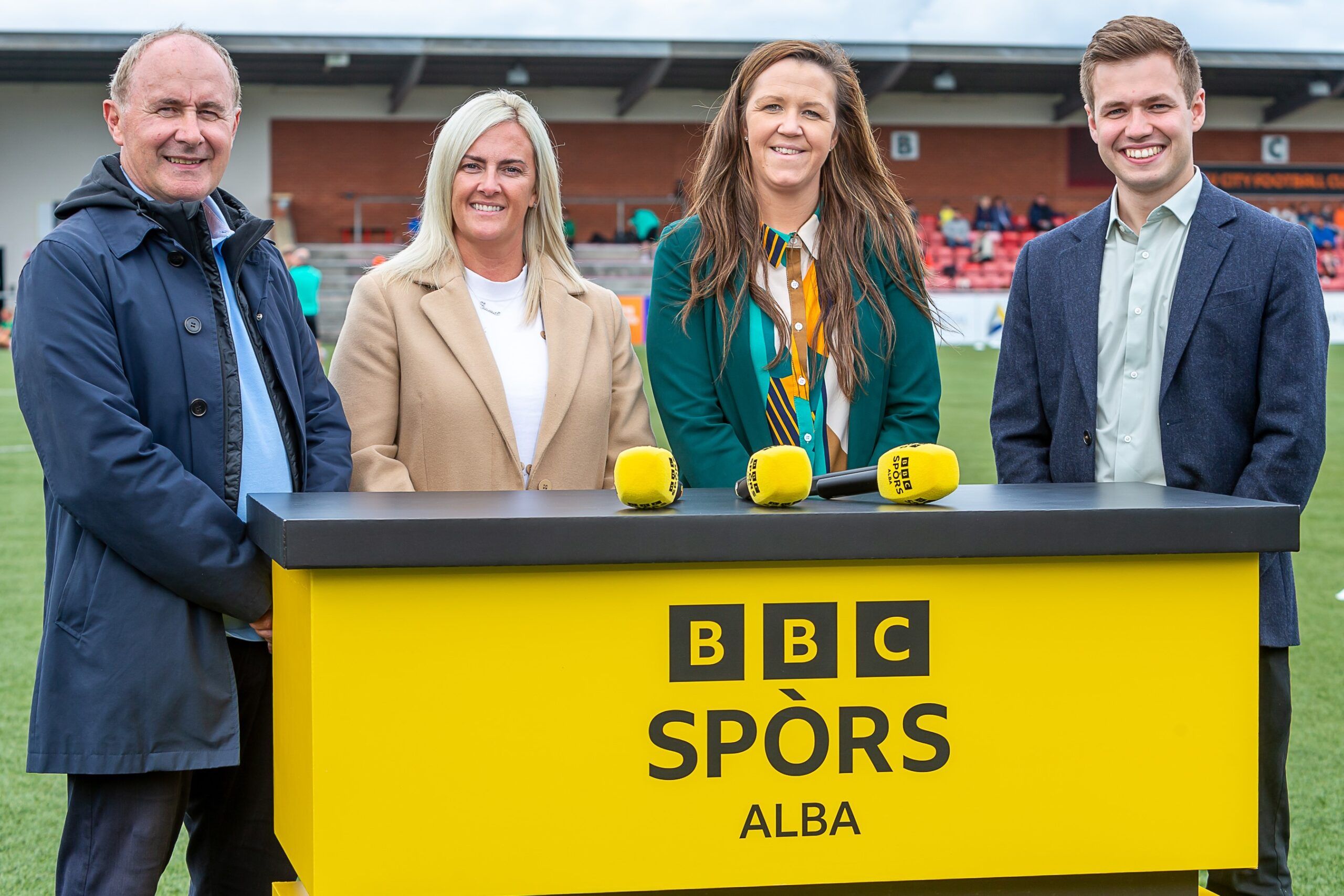 Sunset+Vine will be producing BBC ALBA's sports coverage with a new multi-annual contract.
The UK-based company landed the three-year deal after a competitive commissioning process. Sunset+Vine will be responsible for delivering the coverage of at least 176 hours of live sporting events per annum, including football, shinty and rugby.
This will see the sports indie deliver a minimum of 26 live SWPL games each season and 21 live SPFL League 1 games and Glasgow Celtic Society Challenge Cup games.
The global sports producer will also cover a range of live shinty with this year's Camanachd Cup Semi-Finals, the Cottages.com MacAulay Cup Final, the Valerie Fraser Cup Final and the historic Tulloch Homes Camanachd Cup Final all taking place in August and September.
Sunset+Vine's first live match was the Camanachd Cup Semi-Final between Kinlochshiel and Kingussie on 5th August and the team has since broadcast further shinty and the first of the 2023 season SWPL games.
Recent coverage also features the debut of BBC ALBA's brand-new sports branding. The new look adopts the bold and iconic yellow branding used across other sports brands in the BBC portfolio, making BBC ALBA's high-quality sports brand instantly recognisable to audiences.
Margaret Cameron, Director of Content at MG ALBA, said: "Sport continues to be a major draw for BBC ALBA audiences and we're committed to building on our reputation of delivering high-quality, high-impact sporting moments.
"This three-year contract is of strategic importance to MG ALBA and BBC ALBA. We look forward to working with Sunset+Vine to build on BBC ALBA's reputation as a provider of high-quality sports coverage and our commitment to, in particular, Scottish women's sport."
Grant Philips, Head of Sunset+Vine Scotland, said: "At Sunset+Vine, we specialise in live sports coverage in Scotland, the U.K. and around the World. We are delighted to be working with MG ALBA and BBC ALBA to bring a brand new and fresh approach to their sports output. We will deliver the highest production standards over the next 3 seasons for BBC ALBA's viewers."
Watch LIVE Cinch SPFL League 1 from Saturday 26th August and continuing ScottishPower SWPL coverage on BBC ALBA and BBC iPlayer from Sunday 27th August.
LIVE coverage of shinty's WCA Mowi Valerie Fraser Cup Final features on BBC ALBA and BBC iPlayer on Saturday 2nd September 2023.
Funding crisis threatens Gaelic media's space in the digital domain
The digital future of Gaelic media is the focus of MG ALBA as they publish their Annual Report today. 
The annual overview of the work of MG ALBA and the wider sector highlights high audience appreciation and an award-winning year for BBC ALBA content, as well as a range of activities and initiatives which are supporting the Gaelic media sector.
However, Gaelic media is not immune to the challenges within the wider media sector, with diminishing linear audiences, and the impact of high broadcast inflation key drivers for change. Positive growth in short form content views across platforms points to the need to secure Gaelic's space in the digital media domain, as stressed by Chair John Morrison:
"I am under no illusions about the task ahead. Media is going through a time of rapid change driven by the digital revolution, and MG ALBA is no different. The ways in which audiences consume content are almost unrecognisable from five years ago. We must follow the audience."
Gaelic media must react to the changes in the marketplace but is severely hampered by a funding model which John Morrison states is "not working". This is particularly challenging when compared with other minority language media providers who have stability of funding due to statutory recognition as outlined by Chief Executive Donald Campbell:
"At a time when the survival of Gaelic media is at stake, I am proud to report that appreciation of our Gaelic media content has never been higher. But I must also point out the high degree of challenge – at a time of ferocious competition and high inflationary pressures – in continuing to deliver a service that depends on annual and uncertain funding allocations and which, unlike the Welsh and Irish language services, has no statutory protections."
MG ALBA continues to actively engage with the UK Government, Scottish Government and the BBC to improve the settlement for Gaelic media. This includes a recent round table, hosted by the Department of Culture, Media & Sport, to discuss the coordination of funding to Gaelic media.
The Modern Gaelic Story: FilmG 16 Explores 'My Point of View'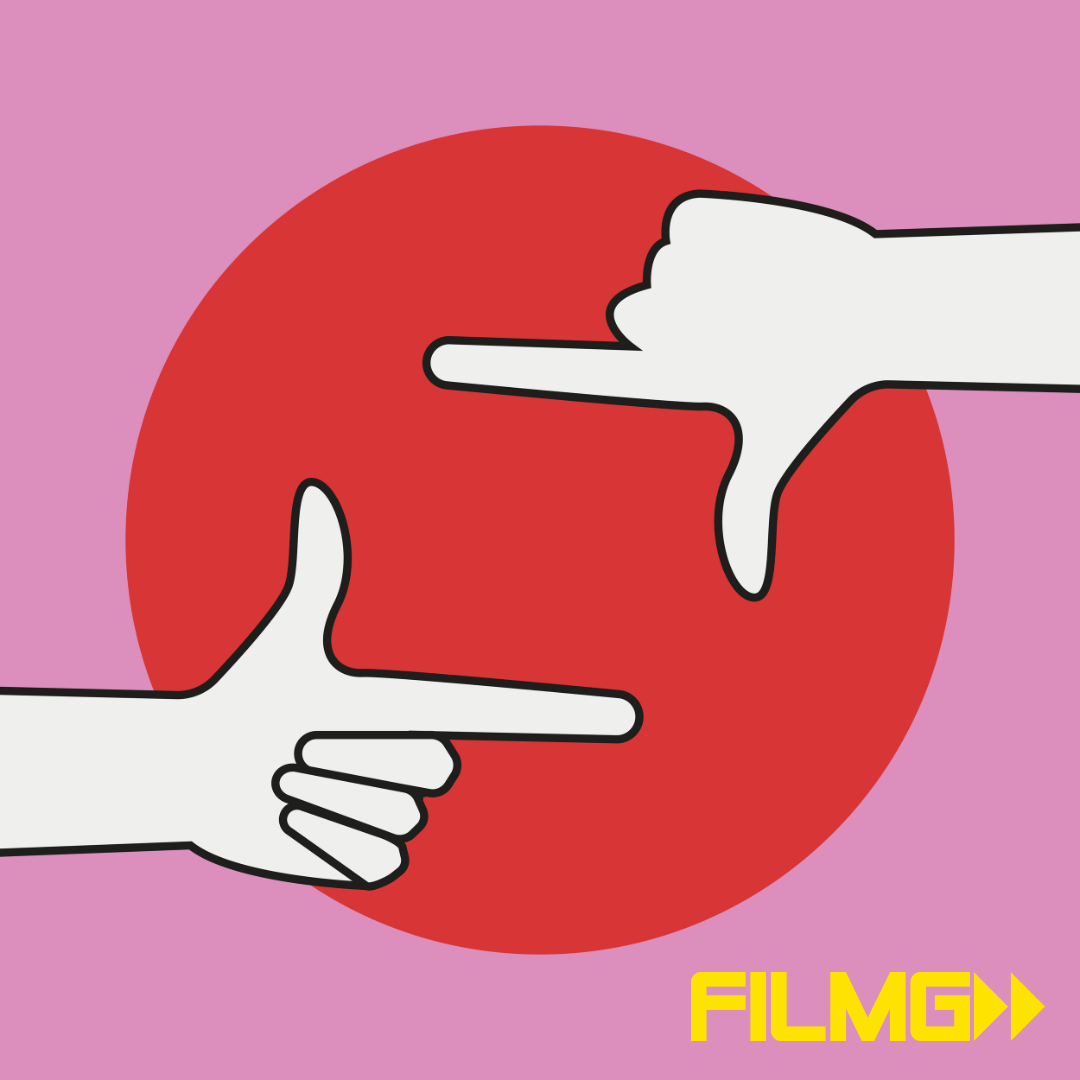 FilmG, the renowned Gaelic short film competition, embarks on its 16th year with its mission to discover Scotland's future media industry professionals.
The Open and Youth competitions are now live, inviting entrants to explore this year's theme, 'Mo Shealladh' (My Point of View). To participate, simply create a Gaelic film under five minutes and submit it by the December deadline.
Megan Dale, FilmG Project Manager, said, "We want compelling, funny, scary or dramatic stories that represent Gaelic, modern life or any creative interpretation of 'my point of view'.
"FilmG is the perfect platform – we'll nurture and develop filmmakers and showcase their skills competitively, shaping the future of Gaelic media."
Summer events will take place in Inverness, Edinburgh, and more, fostering collaboration among Gaels and attracting both new and returning filmmakers. Later in the year, the team will deliver workshops across Scotland after recently making strides in Canada during Nova Scotia's Gaelic Month.
FilmG welcomes entries across its 16 categories, offering a range of new and enhanced awards to ensure an exciting and diverse competition. While 'My Point of View' may inspire creativity, films of all kinds and subject matters are encouraged to enter, as only two awards are contingent on the theme.
Alison Bruce, Brands Communication Manager for MG ALBA, which owns FilmG, said, "We are delighted to launch the 16th edition of FilmG, and with this revamp, the fresh feel to the competition has us more excited than ever to see this year's entries."
To explore the categories, rules and entry requirements, or to connect with the FilmG team, visit www.filmg.co.uk.
Gaelic short-film competition FilmG crosses the Atlantic with Canada initiative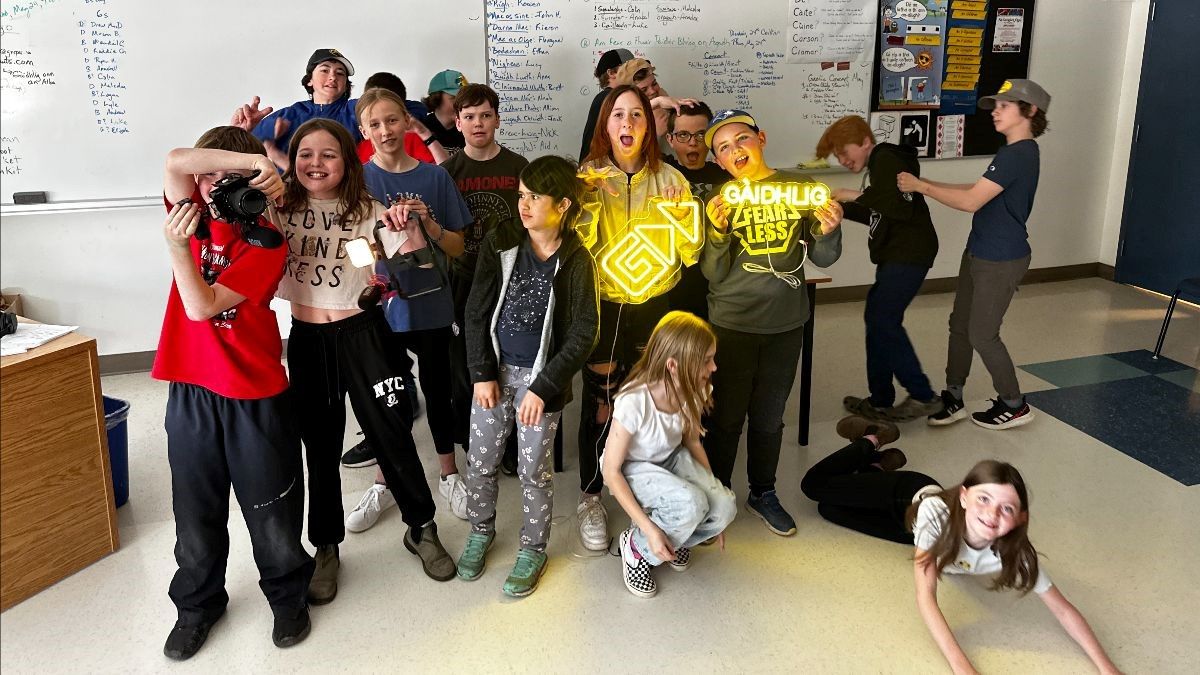 FilmG, the celebrated Gaelic short-film competition, expanded transatlantic for the first time during Nova Scotia's annual Gaelic month in May. 
With no entries from Canada in its 15-year history, the FilmG team spent a week fostering connections in Nova Scotia, a thriving hub of Gaelic language and culture.
Engaging activities were organized in various schools and community events throughout the province, including a special workshop at the Gaelic College in Cape Breton. These efforts led to a positive response from educational institutions and budding filmmakers alike.
FilmG's Project Manager, Murdo MacSween, reflected on the initiative: "Our venture into Nova Scotia not only brings Gaelic narratives from different continents together, but it also opens up a new realm of inspiration for our Gaelic storytellers."
In Halifax, a crash course film workshop was held in partnership with the Gaelic Filmmakers' Society of Nova Scotia, an initiative spearheaded by filmmakers Joyce MacDonald and Iain MacLeod.
As well as writing and producing Gaelic short films, and with another Gaelic film in pre-production, Iain MacLeod is known for his writing for the renowned comedy series Trailer Park Boys, which was based in the province.
Iain MacLeod enthused: "Nova Scotia's Gaelic pride will be on display as we create compelling films for FilmG, heralding a new era of transatlantic collaboration and opening up our filmmakers to new and exciting opportunities."
The 16th annual FilmG competition will launch later this month.
BBC ALBA strengthens ties with EBU through children's drama and documentary scheme
BBC ALBA is continuing to bring Gaelic broadcasting to the world through the European Broadcasting Union's (EBU) content-sharing scheme.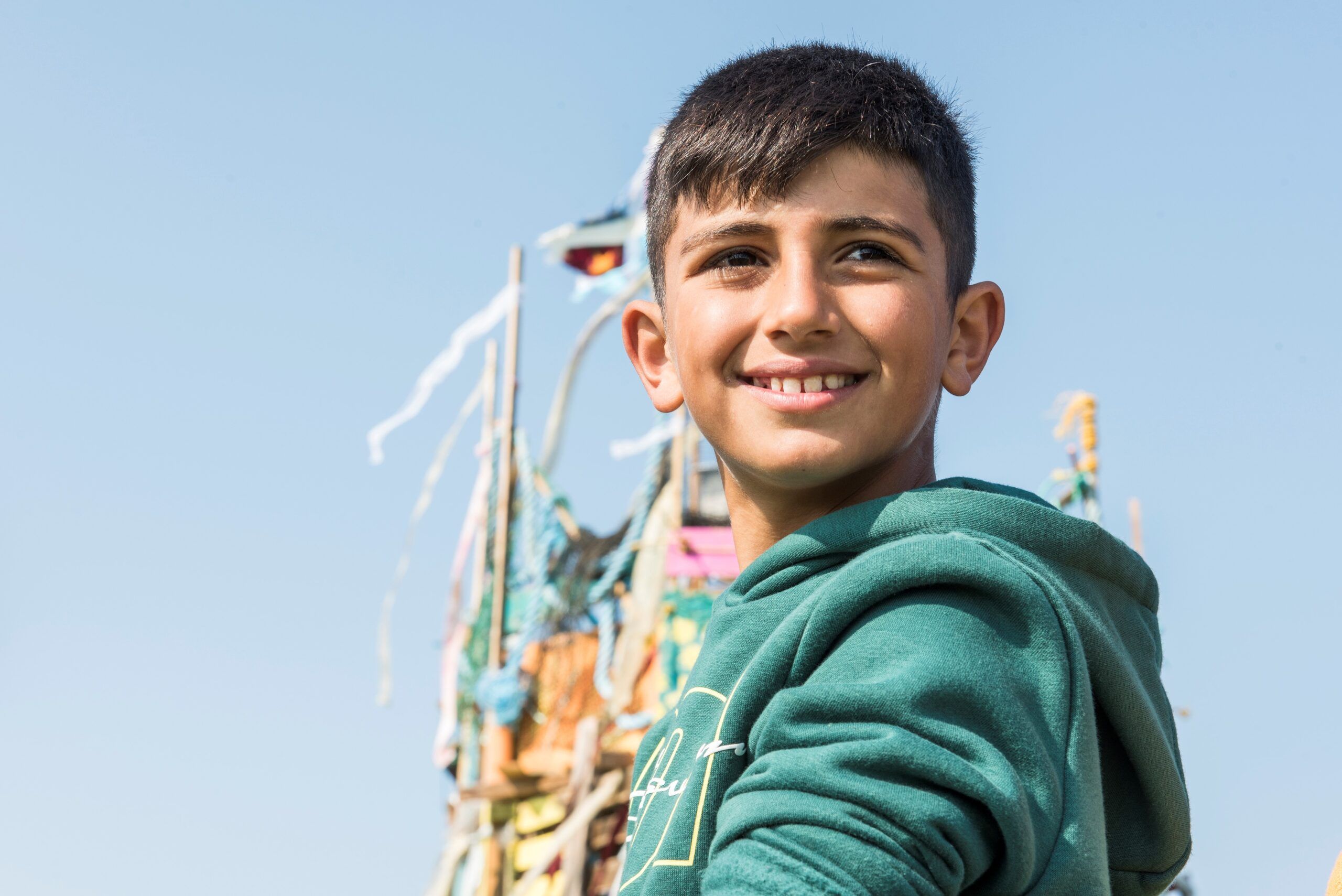 BBC ALBA is able to share its children's drama and documentaries with other member broadcasters through an initiative which creates a prestigious, international showcase of some of the best children's content from across the world.
BBC ALBA has been involved in the drama exchange for eight years and the documentary scheme for five years and have contributed eight dramas and five documentaries to the scheme, with Gaelic content being shown in more than 18 countries, including Finland, Spain, Japan and China.
Three films from 2022 have picked up awards with Cùm Sùil Orm, a story about a young refugee's reunion with his father, winning an Royal Television Society Scotland (RTS) Award, as well as taking top spots at The Children's Film Festival Seattle, KidFilm Festival Dallas and Aryan Intl. Children's Festival.
This success follows on from 2019 RTS Scotland award winner, Buidheagan, which was commissioned as part of the EBU drama scheme.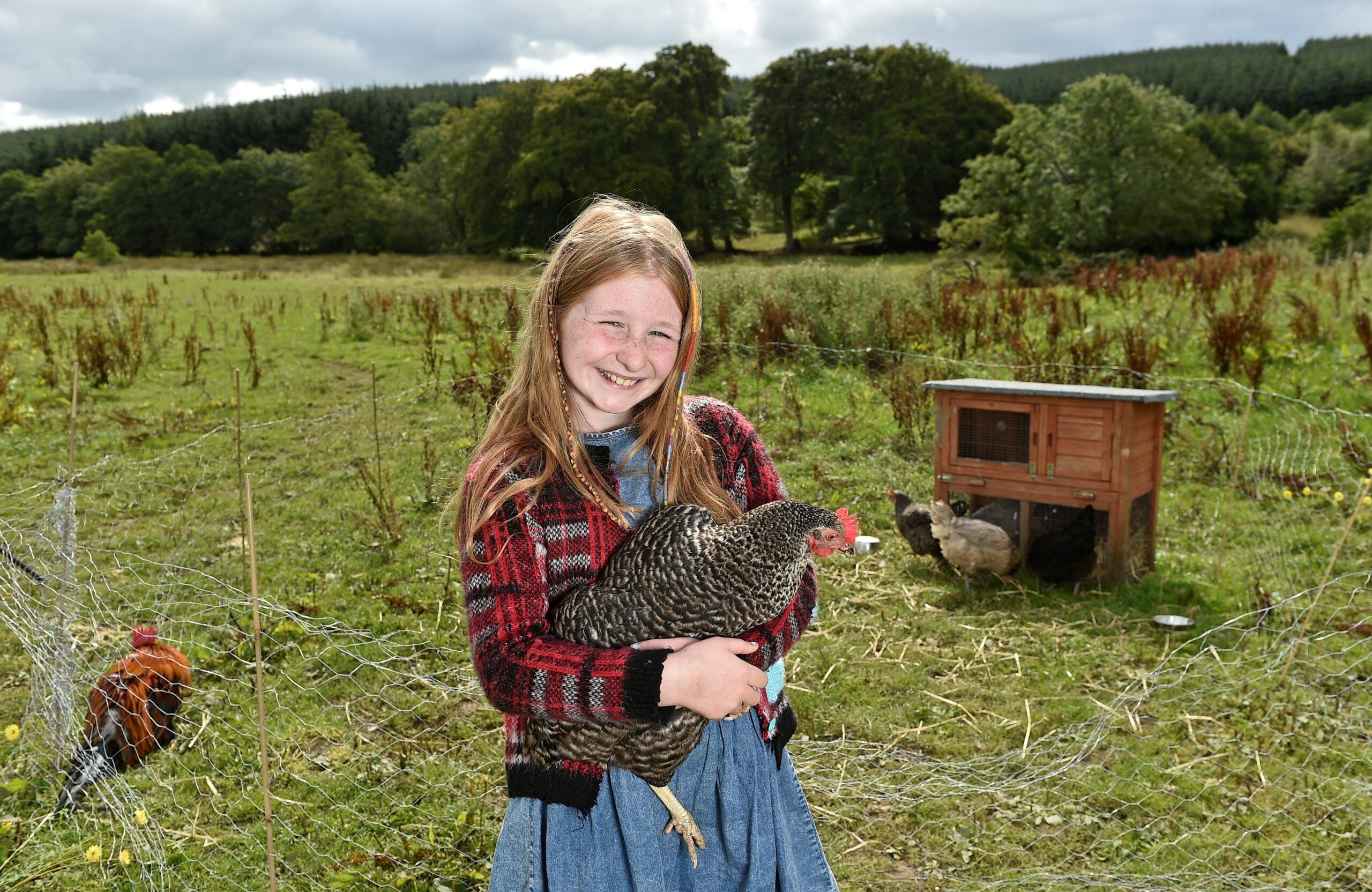 Buidheagan – produced by Sorbier Productions – RTS Scotland winner 2019.
BBC ALBA has shown content from Ireland, Wales, France, Germany, Spain, Portugal, Italy, Finland, Czech Republic, Slovakia, Slovenia, Croatia, Serbia, Montenegro, Greece, Bulgaria, Thailand, China and Japan.
Ahead of the EBU's annual conference in Manchester this week (March 9 and 10), MG ALBA executive producer Bill MacLeod has been reflecting on their relationship with colleagues on the continent and beyond.
He said: "These short films have been an outstanding, popular and critical success and have placed Gaelic writers, actors, directors and producers at the top table of world-class kids' filmmaking.
"Collaborating with colleagues from across Europe, and beyond, has been an incredibly creative and happy experience."
Matthew Trustram, Head of TV at the EBU, said: "The kids' drama and documentary co-productions are the longest-running EBU children's programme exchanges, both reflecting amongst others a very successful EBU-BBC ALBA collaboration in the area of children's programmes.
"The now eight-year-long relationship with BBC ALBA on these two programmes has added value to a good and responsible exchange in the field of children's television and as a guarantee for high-quality content.
"BBC ALBA's production teams' consistency and professionalism offer, every year, very attractive films with very diverse and varied content. This is of particular importance to all EBU Members broadcasters involved from around the world, given the ever-increasing financial pressure in the media world in general and children's programmes in particular."